Someone Combined Godzilla And King Kong Into One Kaiju, And I Can't Look Away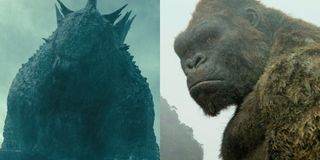 Had 2020 gone according to plan, we would have been watching Godzilla and King Kong duke it out on the big screen this past weekend in the aptly-named Godzilla vs. Kong. However, like so many movies this year, the fourth MonsterVerse entry was delayed, so now we'll have to wait until 2021 to see the two Kaiju to come to blows. In the meantime, how about envisioning what it would look like if Godzilla and King Kong were combined into one gigantic, terrifying creature?
That's just what the folks over at REBOR, an animal figurines, design service, have cooked up, with King Kong's mighty ape body being combined with the tail and other reptilian features of Godzilla. Take a look at the end result in action (via Kaiju News Outlet):
Now there's a Kaiju/Titan that would definitely reign supreme against others of its kind. To be clear, this is a design put together for fun, not an official indicator of what's to come in the MonsterVerse. In other words, don't expect the events of Godzilla vs. Kong to lead to the eponymous creatures being melded together by some mad scientist's invention. That being said, should the MonsterVerse continue after Godzilla vs. Kong, maybe the filmmakers behind a potential sequel could discuss the merits of bringing such a concept to life.
Oh well, at least we still have the Godzilla and King Kong fight to look forward to. While these two previously fought each other in 1962's King Kong vs. Godzilla, Godzilla vs. Kong this marks the first time they're clashing in a Hollywood production. And unlike in the Japanese movie from decades past, Godzilla vs. Kong director Adam Wingard has said there will be a definitive winner.
Thus far, we've had two outings with the MonsterVerse's Godzilla through 2014's Godzilla and 2019's Godzilla: King of the Monsters, while 2017's Kong: Skull Island showed what King Kong was up to in 1973. While it may seem like Godzilla has the distinct advantage in this coming battle, King of the Monsters director Michael Dougherty noted back in May 2019 that this could be a "potential underdog battle." After all, not only is Kong faster and can use tools, but since close to 50 years will have passed since the events of his solo movie, he'll be much larger.
Naturally Godzilla vs. Kong's main draw is seeing these two monsters pummel each other, but the movie will also follow members of the scientific organization Monarch embarking on a mission to discover the origins of the Titans, as well as a conspiracy being uncovered to eradicate the Titans, both good and bad. The cast includes Millie Bobby Brown, Kyle Chandler, Zhang Ziyi, Alexander Skarsgård, Rebecca Hall, Brian Tyree Henry, Shun Oguri, Eiza González, Demián Bichir, Jessica Heniwck, Julian Dennison and Lance Reddick.
Godzilla vs. Kong rampages into theaters on May 21, 2021, though if the release date changes again, we here at CinemaBlend will let you know. Browse through our 2021 release schedule to learn what other movies are supposed to arrive next year.
Your Daily Blend of Entertainment News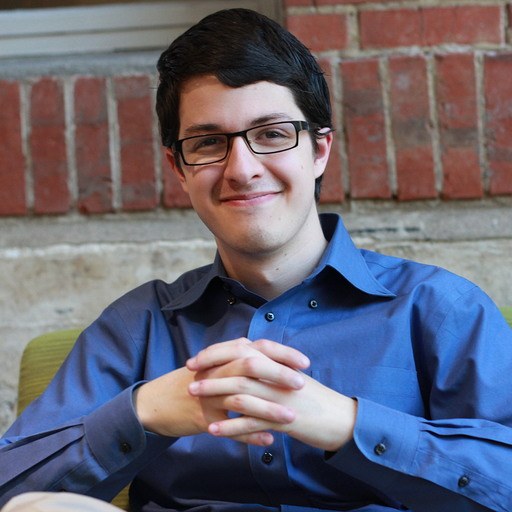 Connoisseur of Marvel, DC, Star Wars, John Wick, MonsterVerse and Doctor Who lore. He's aware he looks like Harry Potter and Clark Kent.