Why Nicole Kidman's Lucille Ball Biopic Won't Have As Much I Love Lucy As You'd Think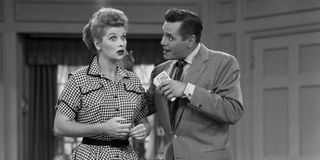 It seems that Aaron Sorkin is on a bit of a roll - the director has had great success with the recent release of The Trial of the Chicago 7, and he's now working on a biopic of Lucille Ball that's titled Being The Ricardos. The biopic is set to star Nicole Kidman as Lucille Ball and Javier Bardem as Desi Arnaz, so the all-star cast is already a promising leg up for the film. When thinking of Lucille Ball, most would naturally make the I Love Lucy connection and leave it at that. This seems not to be the case, as Sorkin has said there won't be much I Love Lucy in the biopic at all.
While the name Being The Ricardos would suggest the film would be heavily about Lucille Ball, Desi Arnaz and their roles in the famous sitcom, that just doesn't seem to be the case. Aaron Sorkin, in an interview with Entertainment Weekly, says that Nicole Kidman will be primarily play Ball herself, rather than the actress spending a lot of time portraying her iconic, wacky housewife character Lucy Ricardo. Here's what Sorkin has to say:
So, Nicole Kidman is an actress playing an actress, rather than an actress playing an actress playing a housewife... got it. This honestly could make for a killer biopic, as most people really don't know anything about Lucille Ball besides her iconic I Love Lucy character, with some even thinking of the two Lucys as interchangeable/one and the same.
The fact is that Lucille Ball is much, much more than just one role. Even though she appeared as her character Lucy Ricardo in other productions than just I Love Lucy, Lucille Ball has over 100 TV and movie credits to her name, most of which are not her iconic character.
Lucille Ball was also a real person who had her own experiences and drama. In the same interview, Aaron Sorkin teases a "big event" that the biopic will center around. As he put it:
As evident in The Trial of the Chicago 7, Aaron Sorkin is fantastic at tackling historical and controversial events. While the upcoming Lucille Ball biopic would seem to be a little more lighthearted than his last film, his tease at the big unknown event could indeed lead into a more scandalous film. This could also be evident by his casting of Nicole Kidman, who is no stranger to playing strong female roles that have a dark side.
Aaron Sorkin's Being The Ricardos doesn't have a release date yet, but will most likely be some time next year. This gives you plenty of time to knock back some classic Lucille Ball films, though maybe not quite all of them.
Your Daily Blend of Entertainment News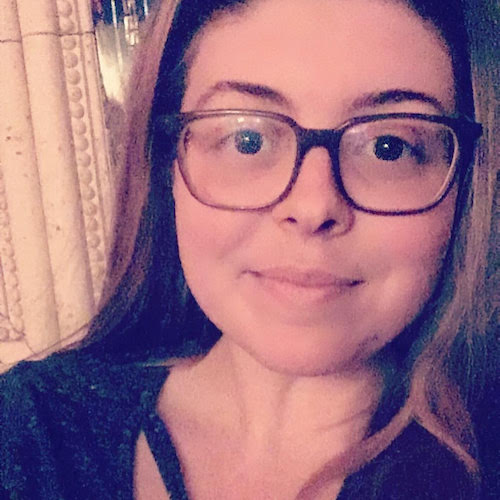 Constantly thinking about books, coffee, and the existential dread I feel from Bo Burnham's Inside. While writing I'm also raising a chaotic toddler, who may or may not have picked up personality traits from watching one too many episodes of Trailer Park Boys.