Wait, Has Spider-Man: Into The Spider-Verse 2's New Villain Been Revealed?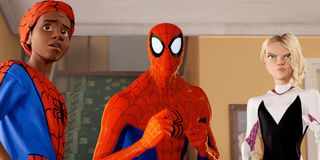 Spider-Man: Into the Spider-Verse was jam-packed with villains, as Wilson Fisk, a.k.a. Kingpin, employed various superpowered/technologically-enhanced antagonists to carry out his will. With Spider-Man: Into the Spider-Verse 2 arriving in the coming years, naturally Miles Morales and the other participating Spider-heroes will need to come together to battle some new villains, and now we may know who one of them will be. Who here is familiar with Dr. Jonathan Ohnn, a.k.a. The Spot?
The word over at Murphy's Multiverse is that The Spot will be one of the "key baddies" in Spider-Man: Into the Spider-Verse 2. Assuming this is true, it's unclear if he would serve as the sequel's main villain or be a minion for the individual who occupies that top spot. Either way, considering that Spot isn't a Spider-Man villain who hasn't appeared in movies yet, this is a great platform to introduce him to those unfamiliar with the comics or never saw him in Spider-Man: The Animated Series.
Dr. Jonathan Ohnn debuted in 1984's Spectacular Spider-Man #97, and he made his first official appearance as The Spot in the following issue. Ohnn was a scientist working for The Kingpin, researching ways on how to duplicate the radiation levels of the superhero Cloak as a way to mimic his powers. Ohnn succeeded in opening one of these black portals, but the experiment required so much power that New York City experienced a blackout, and fearful that the portal would close, Ohnn stepped through it and found himself in another dimension, although not the same one that Cloak access when using his powers.
Jonathan Ohnn eventually made his way back to his lab, but his time in this other dimension transformed him by covering his body in black spots. But those weren't there for aesthetic reasons; he learned that the spots were portable space wars that he can expand and shrink however he sees fit and move any part of his body through them over a seemingly unlimited distance by channeling the "Spotworld" dimension. Realizing how powerful he now was, Ohnn began his life of crime as The Spot, and while Spider-Man has been his chief adversary over the years, he's also fought Daredevil on numerous occasions.
With the Spider-Man: Into the Spider-Verse franchise all about visiting other dimensions, The Spot would be a great villain to use in the sequel, whether he's working for the Kingpin or teaming up with someone like Doctor Octopus. Of course, since Into the Spider-Verse 2 is still over a year and a half away, it'll likely be a while until we learn if Spot is indeed appearing or not. All we know for sure about Spider-Man: Into the Spider-Verse 2's story so far is that it'll involve Miles Morales and Gwen Stacy, a.k.a. Spider-Woman, reuniting, and the Japanese Spider-Man from the 1978 TV series will appear.
Directed by Joaquin Dos Santos and written by David Callaham, Spider-Man: Into the Spider-Verse 2 is currently expected to spin its web in theaters on October 7, 2022, although we'll obviously let you know if the sequel is delayed again. There's also a Spider-Verse spinoff in the works called Spider-Women, which will see Gwen Stacy teaming up with Jessica Drew and Cindy Moon.
Your Daily Blend of Entertainment News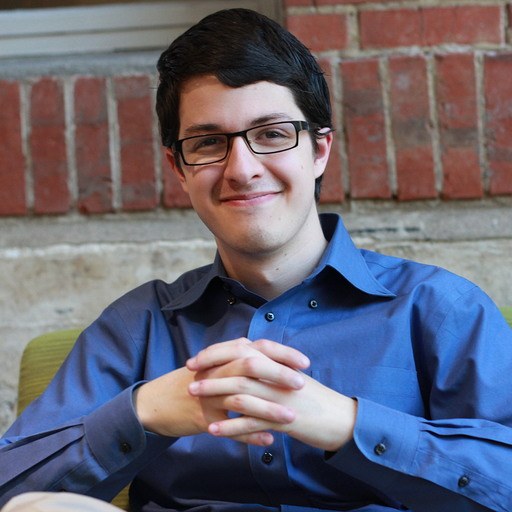 Connoisseur of Marvel, DC, Star Wars, John Wick, MonsterVerse and Doctor Who lore. He's aware he looks like Harry Potter and Clark Kent.