10 Great Movies Coming To Netflix In March 2021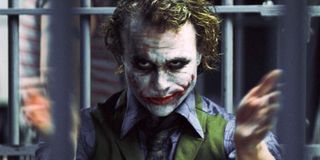 Netflix is hell bent on giving the world one hell of a 2021, and its monthly updates to the platform are only a part of how the service is gunning for such an honor. There's a lot of amazing originals that are coming online throughout the year, and with the recent trailer for Zack Snyder's Army of the Dead, there's no sign of stopping the train at this point. While we're still waiting for that movie for a couple of months, March 2021 has some great movies coming online, and we're going to highlight the 10 that really caught our attention. But before we go too far, if you want to see the full lineup of what's coming to Netflix this March, head over to the total rundown provided below.
Crazy, Stupid, Love
Romantic comedies can either be really funny or really cute, but it's usually hard to balance the two factors properly. Yet somehow, Crazy, Stupid, Love was a movie that was able to achieve that rare feat thanks to some really clever writing and a hell of a cast. Steve Carell, Ryan Gosling and Emma Stone are the main leads, which is pretty fantastic on its own. But when you add Marisa Tomei and Julianne Moore to the cast, and the words and story from This Is Us creator/Tangled writer Dan Fogelman, you have a really effective entry in the genre that everyone can enjoy.
Batman Begins/The Dark Knight
Christopher Nolan's Dark Knight trilogy loves to do the rounds in the realm of digital viewing. But oddly enough, we see the most movement with Batman Begins and The Dark Knight, as those titles seem to come up here and there in the streaming universe; but usually without The Dark Knight Rises in tow. Whether this is a comment on the demand for the questionable capstone entry or not is a question to definitely consider. Though it'll be a bit hard to think about it when enjoying those first two movies where Christian Bale's Batman goes through the personal journey of becoming the Caped Crusader and saving Gotham by any means necessary. And if we're being totally honest, that ending to The Dark Knight is kind of hard to beat.
Dances With Wolves
Gigantic sprawling epics are sort of Netflix's thing, especially when Oscar nominations are involved. But instead of the limited views of the intensely personal The Irishman, actor/director Kevin Costner's Dances With Wolves is a wide open saga that explores the historical saga told in author Michael Blake's book of the same name. A huge Oscar winner after its release in 1990, this was the movie that beat out Goodfellas for Best Picture and managed to find a bit of a pop culture resurrection when it was mockingly compared to Avatar. Now you can find out why both of those wildly different phenomenon occurred as you watch Dances With Wolves for yourself.
I Am Legend
Weirdly enough, the Will Smith adaptation of I Am Legend seems to be ping ponging around to various streaming services as of late. With a very real pandemic in our midst, perhaps some people are finding escape in this taut thriller about the supposed last man on Earth, and his fight against a very cunning foe. It's attention that's well deserved, as Smith makes the most of being the central human lead for most of the film's running time; and it's some of his finest work. If you happen to like the theatrical cut, then you should definitely seek out the alternate ending, as it makes a good movie even greater.
Tenacious D in The Pick of Destiny
In a better world, we'd have gotten at least three movies from the Jack Black/Kyle Gass two-man supergroup that is Tenacious D. But alas, Jables and Rage Kage's cinematic adventures were limited to only Tenacious D in The Pick of Destiny. Part rock musical, part comedy and music cameo festival, and all entertainment extravaganza, this movie is definitely not the greatest film in the world, but it certainly is a tribute to all of the things we love about movies, as well as fighting Satan through song and pop culture references.
Training Day
With his recent return to police work in The Little Things, Denzel Washington showed us all that he's still got plenty of twists and turns to show off when it comes to his detective work. But one of the landmark roles that helped nail his history as a movie cop is, without question, Detective Sergeant Alonzo Harris in David Ayer's Training Day. The part that not only nabbed Washington a Best Actor Oscar, but also showed how fast he could pivot to a more sinister presence. It's worth firing this one up just to see a side of Denzel Washington that some might not expect.
Two Weeks Notice
Yes, we have another rom-com on our hands, and yet Valentine's Day is way behind us. But when you have Hugh Grant and Sandra Bullock paired up in an oddly sweet movie like Two Weeks Notice, it's hard not to bring it to people's attention. While their pairing is odd in the universe of the movie, having Grant and Bullock's well-timed barbs mixed in with those beautiful romantic moments is further evidence that these masters of their craft can pretty much do anything. And if Hugh Grant can do a Paddington sequel justice, there's no reason Sandra Bullock shouldn't be invited to be a part of Paddington 3.
Croupier
There was once a time when Clive Owen was considered a hot prospect to take over the role of James Bond after Pierce Brosnan was let go from the role after Die Another Day in 2002. So naturally, when a suave actor plays a role in a tuxedo, like Owen did in Croupier, people start to talk. Though it never came to pass, you can imagine how Owen would have done if he were offered the role of 007, as this neo-noir cult classic sees his character become more engrossed in the seedy underbelly of London's gambling culture.
(available March 20th)
Philomena
Every awards season, there's a movie that finds itself lost in the shuffle, but still manages to find its way into the hearts of voters and audiences. The true life dramedy of director Stephen Frears Philomena is one of those films, as it was an awards contender in the year that gave us Gravity, The Wolf of Wall Street and 12 Years A Slave. Steve Coogan and Dame Judi Dench's performances in the story of a mother trying to find her long lost son is equal parts heartfelt and absolutely hysterical, balancing between the two tones in a beautiful way. If you've ever wanted to see Dame Dench excited to watch Big Momma's House on pay per view, this is an oddly specific solution to such a request.
(available March 20th)
Now before you get your heart set on any of the titles above, keep in mind that everything coming to the Netflix lineup in March 2021 is subject to change and availability. So there's a chance that between now and then, something could shift. Otherwise, unless specially noted, everything above should be available on the first of March. Stream responsibly, and we'll see you back here when April 2021's best and brightest make their way into the streaming world of Netflix.
This poll is no longer available.
Your Daily Blend of Entertainment News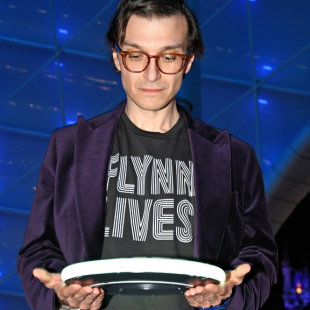 Senior Movies Contributor
CinemaBlend's James Bond (expert). Also versed in Large Scale Aggressors, time travel, and Guillermo del Toro. He fights for The User.