8 Greatest Fictional Basketball Players Of All Time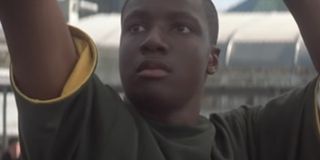 It's prime basketball season, and while there's certainly no shortage of games to watch on television right now, what's wrong with a little more? There are tons of great movies to watch that involve basketball, but of those movies, which feature the greatest players?
While this list is certainly subjective and up for debate, I think I've compiled a solid lineup of fictional players who had great potential, whether they went pro or not. No, Air Bud isn't on this list, but there is one furry guy I couldn't leave off the list because the dude can hoop. There are also quite a few others worth mentioning, as well as their love for the game, even if it didn't end with an all-pro career.
Neon Boudeaux - Blue Chips
I'm not going to sit here and pretend Shaquille O'Neal's acting performance in Blue Chips was award-winning, but it's hard to make him look any less intimidating and dominant at basketball than he looks in the movie. Of course, that's because Shaq was a beast in his day, and his star power is enough to mask any weakness in his portrayal as Neon Boudeaux. Also, what about that epic stare-down when he dunked on that guy and bent that rim? I should also note that Boudeaux went on to play in the NBA, just like the actor who portrayed him.
Jamal Wallace - Finding Forrester
Jamal Wallace from Finding Forrester was talented enough to get recruited by one of Manhattan's top private schools, so I think his basketball skill speaks for itself. What sends him over the top, however, is his loyalty and ability to be a team player. Sure, he did selfishly tank his team's chances at a state title by deliberately missing free throws, but his loyalty to William Forrester allowed for him to dunk on his shitty professor, who accused him of plagiarism throughout the school year. Honestly, there are some chances you don't pass up, and Jamal could always win another state title if he wanted to.
Michael Jordan - Space Jam
I think it's a no-brainer that if you're one of the best players in the real world, you'd also be the best player in a fictional world. Let's be honest, Michael Jordan took a bunch of scrub Looney Tunes with him to the game with the Monstars in Space Jam. Keep in mind, the Monstars took the talent of some of the biggest superstars in the NBA, and it still wasn't enough to keep the Air Man from dunking on their asses from half-court. Hey, we all saw The Last Dance; we know nothing could stop him during that era.
Jesus Shuttlesworth - He Got Game
Imagine how good of a high-school athlete you'd have to be to get a congressman to reduce your parent's prison time just to get you to go to their college. Of course, He Got Game is a lot more nuanced than that, and while Jesus (played by NBA great Ray Allen) ultimately went to the school to help his father, Denzel Washington's Jake gets screwed over and receives nothing for any role he played in getting his son to attend. I always wonder if Jesus wasn't mad he didn't go ahead and commit to the NBA after all following all that.
Jimmy Chitwood - Hoosiers
I always think about how life in Hoosiers would've been so much easier for Coach Dale had Jimmy Chitwood been with the team the entire season. It's probably more than fair to say it would've been a much easier first season, and perhaps Principal Summers could've avoided that heart attack. Luckily, Jimmy rejoined the team midseason, and because of his phenomenal play and the team's overall cohesion, they make it deep in the state tournament. It's Jimmy's last-second make that led to the tremendous upset and the type of ice-cold shot-making that basketball fans love.
Scott Howard - Teen Wolf
There's no "I" in team, but there's certainly no "wolf" either. That didn't stop the Beavers from using one when it was in their favor in Teen Wolf. As the Wolf, Scott is dominant on the court, though there's something to be said for his self-centered playing style. Hey, the NBA has shown us not everyone needs to be a team player to win championships, and to his credit, Scott managed to rally his team like a true team leader without the Wolf to win it all against the Dragons. If that's not a great player, I'm not sure what is.
Jack Cunningham - The Way Back
We don't see any of Jack Cunningham's playing in The Way Back, but from the way other people talk about him in the movie, he was quite the player. Though he was just a high school baller, Cunningham led his team to multiple state championships. Of course, those days are far behind him in the movie, though Jack is able to coach a ragtag basketball team to the playoffs. Unfortunately, his alcoholism and demons prevent him from taking them further, and there's a feeling that Cunningham could've gone much further in basketball had certain tragedies not plagued him.
Billy Hoyle - White Men Can't Jump
I know I had two options here when covering White Men Can't Jump, but let's face the facts, Billy beat Sidney not once, but twice in the opening hustle. Plus, Billy played college ball, and there's only a limited number of people in this world that can claim that honor. Sure, he struggled against some street ballers in the tournament, but he and Sidney pulled it out in the end when it mattered. Plus, I always assumed Billy's college days were a bit behind him, so maybe he just had a bit of rush to shake off.
March Madness is always a great time to watch basketball films, especially in a year where a lot of Cinderella stories could happen with lesser-known teams. Of course, there's still a lot happening in the NBA as well, and for those wanting to get on the action, there are more options to stream games than ever before.
Your Daily Blend of Entertainment News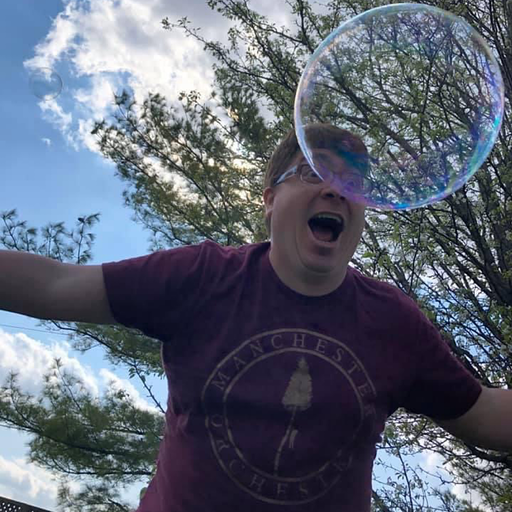 Mick contains multitudes and balances his time reporting on big happenings in the world of Star Trek, the WWE, reality television, and other sci-fi shows.