Mortal Kombat: What Fans Are Saying About The Video Game Adaptation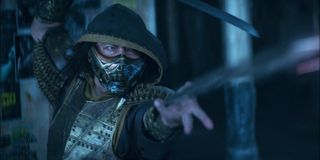 SPOILER WARNING: The following article contains spoilers for Mortal Kombat. If you don't want to have anything from the brutal video game adaptation, you might want to come back after you've seen the movie for yourself.
Following nearly a 25-year break, the Mortal Kombat film franchise uppercut its way back into mainstream appeal in on April 23, 2021, when Simon McQuoid's adaptation of controversial arcade fighting game was released in theaters and HBO Max. Now that the opening weekend has passed and longtime fans made it to the Mortal Kombat ending, they have taken to the Twitter to share their thoughts on things they loved, things they hated, and how the movie took them back to their younger days spent pumping quarters into an arcade cabinet or tracked down the "Blood Code" in the game's Sega home release.
And while Mortal Kombat is far from flawless, the brutality (and fatalities) of the film's fight scenes, especially those involving Joe Taslim's Sub-Zero, a certain fan-favorite character, and the prospect for sequels has most who saw the movie excited for what's in store…
Mortal Kombat Is Making People Nostalgic
Who would have thought that a movie based on the most notorious video game franchise of the early '90s would have adults thinking back to the simpler days of their childhood and looking back on the all the memories they had with Mortal Kombat? From the "Blood Code" to great callback of the spamming leg sweeps that were an easy way to get kicked off the arcade cabinet or console, the movie was a nostalgic thrill ride.
One Mortal Kombat fan found themselves yelling "Oh my God yes" during all they hyped-up and brutal fight scenes as an adult and thinking back to their youth:
One of the no-no's of playing Mortal Kombat back in the day was the spamming leg sweep that was a quick way of making real-world enemies. One fan of the movie was quick to point out how that dreaded tactic was incorporated into the movie:
And with the help of a gif of Leonardo DiCaprio in Once Upon a Time in Hollywood, a Mortal Kombat fan said what we were all thinking:
These people aren't alone as there are countless comments on Twitter about how Mortal Kombat used nostalgia in all the right ways. And speaking of nostalgia, I may or may not have pulled out my copy of Mortal Kombat Trilogy and went a few rounds not long after finishing the movie.
Fans Are Mixed On Cole Young, To Say The Least
The Mortal Kombat cast was filled with iconic characters everyone was excited to see. One addition, however, wasn't as well received by audiences, and that was Cole Young (Lewis Tan). This is not a knock on the actor's ability (he can carry his own weight), but not all longtime Mortal Kombat fans were really sold on the character or his reason for being included in the first place.
One Mortal Kombat fan thought the movie would have been better if Hanzo Hisashi (Hiroyuki Sanada), aka Scorpion, would have been the main focus instead of having Cole Young take up space throughout the film's narrative:
Another person found it a little underwhelming that the hero of the movie was given an admittedly generic name like Cole Young, especially when the video game franchise has featured some unique characters with even more unique names:
Then there are fans who have found a remarkable way to justify Cole Young's presence in Mortal Kombat, one that has the last living descendent of Hanzo Hisashi as a MacGuffin:
One Mortal Kombat fan was even convinced Cole Young was going to transform into Scorpion like he was Ghost Rider at some point in the movie (honestly, I thought this was going to happen at several points). And while that didn't end up happening, that badass fight between Sub-Zero and Scorpion more than made up for it. I mean, Sub-Zero straight-up made a sword out of his longtime foe's own blood.
No Surprise Here, But Josh Lawson's Kano Is A Mortal Kombat Fan-Favorite
Going into Mortal Kombat, I thought I would be coming out talking about Sub-Zero, Scorpion, Goro, or even Liu Kang (my favorite characters from the games), but the person I couldn't get enough of during the movie was Kano (Josh Lawson) and the way he stole every single one of his scenes. And I'm not alone. All over Twitter following the release of Mortal Kombat, you will find scores of tweets about the Australian mercenary and his deadly laser-beam eye.
One hilarious Twitter user went as far as to create a fake news report saying Kano actor Josh Lawson had to seek medical attention for carrying the movie:
Another Mortal Kombat fan loved everything about the Scorpion/Sub-Zero fight, as well as some other characters who made their live-action film debut, but their highest of praises went to our friend Kano:
And even though Kano bit the dust when he and Sonya Blade (Jessica McNamee) finally went at it, some fans wanted nothing more than for Josh Lawson to play the character again in a Mortal Kombat spinoff:
Responding to an extensive back-and-forth on Twitter, one Mortal Kombat fan didn't hold back when they said Kano was worth the price of admission (or an HBO Max subscription) alone:
And honestly, few seem to be disagreeing with anything any of these fans had to say about Kano in Mortal Kombat. The badass mercenary that's so bad you can't help but love him was one of the most well-rounded and realized characters in the entire movie and Josh Lawson absolutely killed his performance, improvised one-liners and all.
And this is just the beginning of the reactions from fans after watching Mortal Kombat. Have you watched it yet? If so, did you like it, hate it, or have other thoughts. Make sure to complete the poll down below and don't forget to check out CinemaBlend's 2021 movie premiere dates schedule to see what's coming out next in Warner Bros. groundbreaking release model.
This poll is no longer available.
Your Daily Blend of Entertainment News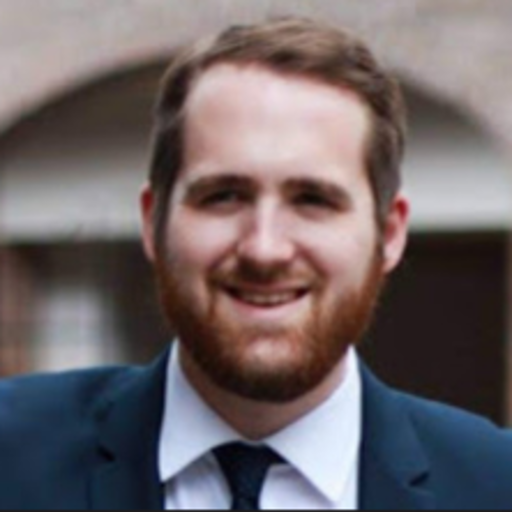 Philip grew up in Louisiana (not New Orleans) before moving to St. Louis after graduating from Louisiana State University-Shreveport. When he's not writing about movies or television, Philip can be found being chased by his three kids, telling his dogs to stop barking at the mailman, or yelling about professional wrestling to his wife. If the stars properly align, he will talk about For Love Of The Game being the best baseball movie of all time.