All The New WB Movies Coming To HBO Max In 2021, Including Matrix 4 And The Suicide Squad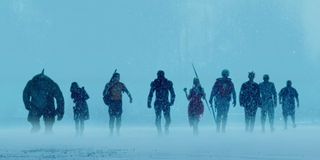 The COVID-19 pandemic has touched the lives of every person and every industry on the planet, and outside of hospitals and maybe restaurants, few industries have impacted more by the public health crisis than the movie industry. And after nearly a year of shuffling release dates for some of its biggest properties and pushing release dates back time and time again, Warner Bros. has come up with a revolutionary model of releasing its 2021 movies, including Matrix 4 and The Suicide Squad, on HBO Max the same day they enter domestic theaters.
This model, which will surely be a game-changer moving forward, will soon get its first major test when Warner Bros. brings Wonder Woman 1984 to HBO Max on Christmas day, the same say it drops in theaters around the world. And just like with that long-awaited superhero blockbuster, all of the new Warner Bros. movies coming to the streaming service in 2021 will be available domestically for one month upon the day of their theatrical release, giving subscribers plenty of time to catch these upcoming movies…
The Little Things - January 29, 2021
Starting things off in 2021 will be the release of John Lee Hancock's crime thriller The Little Things. The gritty drama centers on Kern County Deputy Sheriff Joe "Deke" Deacon (Denzel Washington) as he is sent to Los Angeles and quickly becomes involved in the investigation into a serial killer terrorizing the "City of Angeles." Teaming up with Los Angeles Sheriff Department detective Jim Baxter (Rami Malek), Deke begins to uncover details others missed along the way, even if it brings some things to light that should have remained forgotten. In addition to the two leads, The Little Things cast also includes Jared Leto, Sofia Vassilieva, and Natalie Morales.
Judas And The Black Messiah - February 12, 2021
The assassination of Black Panther Illinois Chairman Fred Hampton was brought up briefly in The Trial of the Chicago 7, but one of the most shocking events (and what led to it) in the City of Chicago in the second half of the 20th Century will be examined thoroughly in the upcoming drama Judas and the Black Messiah. In the upcoming Shaka King-directed project, Daniel Kaluuya will play the late Fred Hampton leading up to his murder following an FBI investigation that involved Williams O'Neal (Lakeith Stanfield), a criminal-turned-informant who went undercover in the Black Panther Party. Judas and the Black Messiah was originally supposed to come out on August 20, 2020, but it is now being released on February 12, 2021.
Tom And Jerry - February 26, 2021
The long-awaited release of the live-action/animated hybrid Tom and Jerry movie will finally be coming to the big screen and small screen in 2021. When the longtime rivalry between the iconic cat and mouse brings the pair to the breaking point they go their separate ways. That lasts all of two years before Tom and Jerry cross paths once again, kickstarting another chapter in their decades-long battle. But in doing so, they fail to see that something much larger, and dangerous, awaits around the corner.
Godzilla Vs. Kong - March 31, 2021
The Warner Bros. monster slugfest that everyone has been waiting for, Godzilla vs. Kong, will finally come to theaters and HBO Max in May 2021. A sequel to both Kong: Skull Island and Godzilla: King of the Monsters, Adam Wingard's upcoming blockbuster will see the two iconic titans square-off after years of anticipation. But the showdown between Godzilla and King Kong isn't the only fight with long-lasting implications as there is another human element that could threaten the very existence of life. Millie Bobby Brown and Alexander Skarsgård highlight the cast of human characters featured in the upcoming monster movie.
Mortal Kombat - April 23, 2021
There have been plans to make a third Mortal Kombat movie for decades at this point, and it looks like we will finally get that in April 2021. Originally set to be released on January 15, 2021, the upcoming reboot of the film franchise based on the controversial '90s arcade game will be directed by Simon McQuoid and have a cast featuring Ludi Lin as Liu Kang, Tadanobu Asano as Raiden, Jessica McNamee as Sonya Blade, and a whole roster of other actors and martial artists taking on the roles of classic characters like Jax, Sub-Zero, Kano, and Scorpion.
Those Who Wish Me Dead - May 14, 2021
Fans of gritty neo-westerns from Taylor Sheridan (Wind River, Hell or High Water, Sicario, Yellowstone) are in for some good news as the former Sons of Anarchy actor's next feature, Those Who Wish Me Dead starring Angelina Jolie, Nicholas Hoult, Tyler Perry, and Jon Bernthal, will be released on HBO Max and in theaters at some point in 2021. This female-driven thriller follows the witness to a murder as they are being chased by two assassins in the Montana wilderness that is being consumed by a wildfire.
The Conjuring: The Devil Made Me Do It - June 4, 2021
There have been four installments in the Conjuring Universe since the 2016 release of The Conjuring 2, but that will change in June 2021 when Michael Chaves releases the third main installment The Conjuring: The Devil Made Me Do It. Back again are Vera Farmiga and Patrick Wilson as Lorraine and Ed Warren who will have them helping save the soul and life of a young boy using demonic possession as a defense in a murder trial. The case, the boy, and the possession are all like nothing the paranormal investigators have seen before.
In The Heights - June 10, 2021
The film adaptation of Lin-Manuel Miranda's Tony Award-winning broadway sensation In The Heights has been in the works for some time now and was originally supposed to be released this past summer, but there is some good news for those eagerly awaiting the musical drama starring Anthony Ramos as the optimistic bodega owner Usnavi de la Vega holding out for a better life. The Jon M. Chu-directed musical drama also features Corey Hawkins, Leslie Grace, and Melissa Barrera as Usnavi's love interest, Vanessa.
Space Jam: A New Legacy - July 16, 2021
A quarter of a century after Michael Jordan crossed the line between reality and Looney Tunes in 1996's Space Jam, Lebron James will follow in his footsteps in the 2021 sequel, Space Jam: A New Legacy. This time around, "King James" will turn to Bugs Bunny and the rest of the Looney Tunes characters to rescue his son Bronny (Ceyair J. Wright) by going through classic staples of the Warner Bros. library while also taking on the evil AI-G (Don Cheadle) in another wild and wacky basketball crossover event.
The Suicide Squad - August 6, 2021
One of the biggest movies coming to HBO Max and theaters next summer is the long-awaited release of James Gunn's The Suicide Squad. Part sequel to 2016's Suicide Squad and part it's own beast, the upcoming anti-hero action flick looks to be one of the most action-packed and unique takes on the genre to date. With returning cast members like Margot Robbie, Joel Kinnaman, and Jai Courtney all coming back for more, the new squad also features Idris Elba, John Cena, Alice Braga, Nathan Fillion, and more names than anyone can type out. You will want to set your reminder for this one.
Reminiscence - August 20, 2021
Lisa Joy's (West World, Burn Notice) upcoming science fiction drama Reminiscence tells the story of Nicolas "Nick" Bannister (Hugh Jackman), a solitary figure living in a near-future Miami on the brink of ruin who has the power and resources to offer clients the chance to relive their old memories. The situation becomes complicated for Nick when he falls in love with a client by the name of Mae (Rebecca Ferguson) who later becomes implicated in violent crimes found in the memories of another client. The mind-bending, dark thriller also features the likes of Thandie Newton, Daniel Wu, and Cliff Curtis to name a few.
Malignant - September 10, 2021
James Wan has become one of the biggest names in the horror genre in the past two decades, and the director of movies like Saw, Insidious, and the first two Conjuring movies will once again attempt to prove why he's one of the best with the 2021 mystery film titled Malignant. Not much about the movie is known at this time aside from its cast which includes Annabelle Wallis, Jake Abel, and George Young, to name a few. Originally scheduled for an August 2020 release, Malignant is now slated to drop September 10, 2021.
Cry Macho - September 17, 2021
And then there is the Clint Eastwood neo-western drama Cry Macho that follows a one-time rodeo star and horse breeder (Eastwood) as he seeks out redemption on an epic horseback journey through Mexico and the American Southwester with the young son of his former boss. Based on N. Richard Nash's 1975 novel of the same name, the movie has been one of the projects Eastwood has circled the most throughout his career, having first having shown an interest in adapting it in the late 1990s. Cry Macho is slated for a September 17, 2021 release.
The Many Saints Of Newark - October 1, 2021
With no way of continuing the saga of Tony Soprano after the series finale of The Sopranos that people are still talking about more than 13 years later, David Chase will soon release the Alan Taylor-directed prequel titled The Many Saints of Newark. With a cast that features the likes of Allessandro Nivola, Leslie Odom Jr., and Michael Gandolfini playing the younger version of the character his late father, James, first made popular 21 years ago, the movie will touch on Newark, New Jersey in the 1960s and '70s as tensions between the Italian-American and African-American communities come to a head. The upcoming HBO Films and New Line Cinema co-production also features Jon Bernthal, Corey Stall, and Ray Liotta.
Dune - October 22, 2021
There are few movies that have shuffled around more than Denis Villeneuve's upcoming adaptation of Frank Herbert's Dune, but it looks like the science fiction epic starring Timothée Chalamet as Paul Atreides will finally come out in theaters and on HBO Max on October 22, 2021. When Paul's father, Duke Leto Atreides (Oscar Isaac) takes control of a dangerous desert planet known as Dune, House Atreides goes off to the dangerous location to mine "the spice," but is met with unfathomable obstacles, both man and beast. The all-star cast includes Rebecca Ferguson, Josh Brolin, Stellen Skarsgård, Dave Bautista, Zendaya, Jason Momoa, and Javier Bardem to name a few.
King Richard - November 19, 2021
Venus and Serena Williams will forever go down as two of the most dominant figures in the world of tennis as well as sports in general, and a lot of that has to do with the intense and disciplined training by their father, Richard Williams. The upcoming sports biopic, King Richard, features Will Smith as the native son of Shreveport, Louisiana, who transformed the face of tennis by pushing his two younger daughters to their limits. Directed by Reinaldo Marcus Green, King Richard includes Saniyya Sidney as Venus Williams and Demi Singleton as Serena Williams.
The Matrix 4 - December 22, 2021
The prospect of a fourth Matrix movie has always seemed like a possibility but never a reality in the years since the conclusion of the Wachowski's trilogy with 2003's The Matrix Revolutions, yet here we are a little more than a year away from the return of Keanu Reeves' Neo in The Matrix 4. Written and directed by Lana Wachowski, the December 2021 science-fiction action thriller remains a mystery at this point in time despite principal photography having been completed in November 2020. And while we don't know anything about the story or how certain characters will be brought back, we do know the cast is stacked with returning Carrie-Anne Moss, Jada Pinkett Smith, and Lambert Wilson, with newcomers like Yahya Abdul-Mateen II and Jonathan Groff coming aboard as well.
Those are all the Warner Bros. productions slated to be released on HBO Max the same day they hit theaters. Make sure to check back for updates on the last few movies without release dates, and don't forgot to check out CinemaBlend's 2021 movie release guide while you're at it.
Your Daily Blend of Entertainment News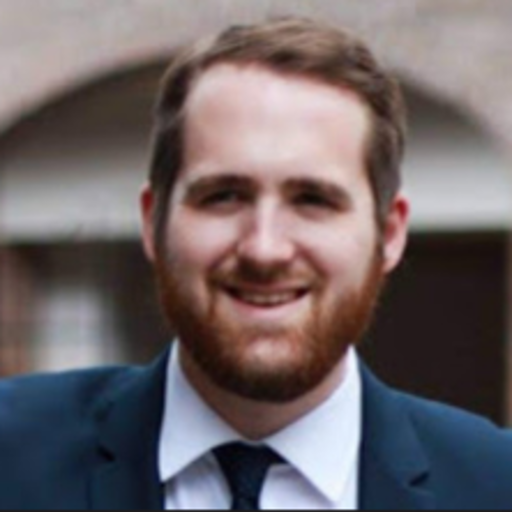 Philip grew up in Louisiana (not New Orleans) before moving to St. Louis after graduating from Louisiana State University-Shreveport. When he's not writing about movies or television, Philip can be found being chased by his three kids, telling his dogs to stop barking at the mailman, or yelling about professional wrestling to his wife. If the stars properly align, he will talk about For Love Of The Game being the best baseball movie of all time.