8 Mortal Kombat Characters We're Still Hoping We'll See In The New Movie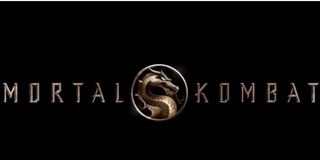 As per the recent trailer, here are all the kombatants who are confirmed for the upcoming Mortal Kombat movie: Cole Young, Sonya Blade, Kano, Jax, Sub-Zero, Scorpion, Liu Kang, Raiden, Kung Lao, Mileena, Shang Tsung, and Goro. Kabal (or at least the back of him) might also be in the trailer, as are Reptile and maybe even Smoke (Or Noob Saibot). Nitara is also in the film, though, she's not in the trailer.
Okay, so that's who's confirmed for the movie. But you know what? I'm looking at this list and I'm seeing a lot of Mortal Kombat I and a few Mortal Kombat II characters. But come on now. There are 11 mainline Mortal Kombat games, and for there to only be one definite character from MK 3 (Kabal) and one from Mortal Kombat: Deadly Alliance (Nitara), I'm a little disappointed. Now, I don't want this to be an overstuffed mess like Mortal Kombat: Annihilation, which had pretty much every Mortal Kombat character up to that point (even Rain!). But I do want to see a few of my favorite kombatants taking a one way trip to Outworld. Here are just 8 Mortal Kombat characters I'm still hoping will make an appearance in this new movie.
Kitana
Debuting in the game Mortal Kombat II, my mind can't comprehend how Mileena is ready to rumble in this new movie but Kitana isn't. And that's because Mileena is Kitana's clone. She's known for her fans, which she tosses at foes or lifts them up in the air with. She's also 10,000 years old, and the stepdaughter of Shao Khan, who I'll definitely get into later.
I love Kitana since she's a badass character who's also essential to Mortal Kombat lore. So much so, in fact, that even though she debuted in the game, Mortal Kombat II, she still plays a prominent role in the first Mortal Kombat movie, which mostly focused on the first game of the series. She may just yet be in the movie since one of her fans can be seen in the trailer, but I'm not holding my breath. That could just be an Easter egg to get the MK fanatics excited. But who's to say?
Johnny Cage
Okay, so, like Kitana, Johnny Cage is another "how is he not in this movie?" situation. Johnny Cage is 1 of the OG, Mortal Kombat kombatants, and EVERY character from that first game has been invited to the party except for JC (or at least, he's not been confirmed). Johnny Cage was inspired by Jean-Claude Van Damme and is a movie star in his own right. His famous moves are the shadow kick and the nutcracker, and he's usually brought around for the comic relief. Again, how can he not be in this movie?
When I initially saw screenshots for the film, I actually thought newcomer Cole Young (played by Lewis Tan) was going to be Johnny Cage, but nope, I was wrong. But seriously, I know we already have our normal human quotient filled up with Cole, but I still think Johnny Cage would be a great addition to this film, if only to fill out the complete roster of the original game.
Jacqui Briggs
First appearing in Mortal Kombat X, Jacqui Briggs is Jax's daughter, and her backstory is kind of weird. After the Neatherrealm War that took place in Mortal Kombat 4 where Jax was Quan Chi's slave, Jax didn't want a warrior's life for his daughter. But she felt it was her duty to protect Earthrealm, so she started kickboxing, got in peak physical shape, and joined the Special Forces, just like her dad. And since the story is kind of hinky with the timeline, she also wants to get back at Ermac (Not Sub-Zero, like in the movie) for ripping off her dad's arms.
It would be cool if there was a cameo of Jacqui Briggs in the movie where she's a child that sets up her vengeance against Sub-Zero (If he survives) for a sequel. This would kind of be like that sequel to Kill Bill I'm hoping for with Vernita Green's daughter and The Bride. Because I love long-standing blood feuds.
Shinnok
First appearing in Mortal Kombat Mythologies: Sub-Zero, as the final boss, and then a playable character in MK4, Shinnok, the "Fallen Elder God" is the other main antagonist in the Mortal Kombat universe. He's like the yin to Shao Khan's yang. Instead of being about brute strength, he's all about wizardry and tactics. He's not as intimidating as Shao Khan, but he may actually be more powerful.
I'd love to see Shinnok in the movie because 1) This would be his first live-action appearance in a Mortal Kombat film, and 2) It would expand the MK universe to show warring factions in Neatherrealm, and I'm all about that lore.
Cyrax
Alright, so I think it's safe to assume that the Lin Kuei (the clan that Sub-Zero belongs to) will somehow factor into this film, and if that's the case, then I want one of the Lin Kuei's cybernetic ninjas, like Cyrax.
First appearing in Mortal Kombat 3, Cyrax would be really cool since who doesn't love cyborg ninjas?
Shao Kahn
Shao Kahn is the main antagonist of the Mortal Kombat universe. Appearing as the final boss in Mortal Kombat II, Shao Kahn is so confident in his strength that he'll taunt you mid-fight and leave himself completely vulnerable. No worries for him, though. In three more hits, you'll be dead.
We see Shao Kahn's statue in the trailer, so he very well may be in the film. As a ruler of Outworld, I find it hard to believe that he's not in the movie in some shape, form, or fashion.
Frost
First appearing in Mortal Kombat: Deadly Alliance, Frost is Sub-Zero's apprentice. She's another member of the Lin Kuei who wants to be the very best. Even better than her mentor.
I think it would be cool to get more female characters into this movie. So far, we only really have Sonya Blade and Mileena, and I want another badass female. Especially if she's another villain alongside Sub-Zero.
Mokap
Debuting in Mortal Kombat: Deadly Alliance, Mokap may just be the worst character in Mortal Kombat history. He's pretty much the Dan Hibiki from Street Fighter fame, meaning he's a joke character. He literally has motion capture balls all over his body. That said, he's thrown into the narrative as if we're supposed to take him seriously! God, I love Mortal Kombat.
I know this new movie is supposed to be super serious, but if there's a background scene with Mokap before the characters make their way to Outworld, I will lose my mind.
With so many characters over the years, you know there are a ton more I would love to see in this movie, but these are the 8 main ones I hope to see. But out of the ones listed here, who would you like to see the most? Let your voice be heard in the poll below!
This poll is no longer available.
Your Daily Blend of Entertainment News
Rich is a Jersey boy, through and through. He graduated from Rutgers University (Go, R.U.!), and thinks the Garden State is the best state in the country. That said, he'll take Chicago Deep Dish pizza over a New York slice any day of the week. Don't hate. When he's not watching his two kids, he's usually working on a novel, watching vintage movies, or reading some obscure book.