Rumors Have Swirled About A Hollywood Studios Rock 'N' Roller Coaster Retheme And I Have Some Ideas For Aerosmith's Replacement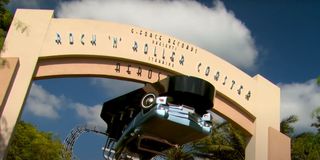 Some theme park attractions become classics and remain mostly unchanged for decades. Others get significantly refurbished or replaced after it becomes clear that the old attraction just isn't working the same way anymore, no matter how much fun it may be. That's about where we stand with the Rock 'n' Roller Coaster Starring Aerosmith found at Disney's Hollywood Studios inside Walt Disney World. The ride is still a lot of fun, and it's perhaps the best roller coaster in Walt Disney World. However, the ride just feels old and the Aerosmith connection is showing its age.
There have been rumors of this attraction getting redesigned before, and for good reason. At 50 years of age, Aerosmith as a band has had a longer run than most other bands could dream of, but they're just not that big right now. The Steven Tyler-led group was still solidly popular in the late 1990s when the attraction first opened. As such, the ride would have been appealing to many different age groups then, but Aerosmith just hasn't kept that same level of popularity in the years since. It's time to give the Rock 'n' Roller coaster an overhaul.
But what's the best route for reimagining the Rock 'n' Roller Coaster? Do we just swap out the band and the music, and keep the same core ride? Or, would it be better to overhaul it by keeping the coaster, but otherwise changing everything around it? Here are a few different ideas for ways that one idea, or the other, could be done.
The Rock 'N Roller Coaster Starring Queen
The easiest way to update the ride would be to simply replace the music and the band. Take out Aerosmith and put in another band that would appeal at least as much, if not more. The problem there is that the first choice would likely be to go with a young modern band or artist, but you'll never know just how long they'll stay popular. So an older band, not unlike Aerosmith, is the way to go. Now, there are lots of bands that could be chosen for this. Originally, before Disney worked out its deal with Aerosmith, it had been talking to The Rolling Stones, who reportedly wanted too much money in licensing. But there's another band with a long history that Disney, technically, already has a relationship with: Queen.
The current incarnation of Queen is signed to Hollywood Records, which is owned by The Walt Disney Company, so there's already a connection between the two parties. And while Queen is still known for their "classic" music now as much as ever, that music is still very popular. Making a switch like this probably would have been better alongside the Oscar-winning biopic Bohemian Rhapsody rather than a few years later, but Queen's music is probably still more broadly popular than Aerosmith's right now.
The Rock 'N Roller Coaster Starring The Electric Mayhem
Full disclosure, I'm stealing this idea from what was originally an April Fool's Day joke, but the more I thought about it, the more I actually loved it. There's a lot of reasons an idea like this would work, i.e. going with a fictional band rather than the real one. First of all, it's great for Disney because it's a free idea, but it's also timeless. The Muppets will be popular forever, so there's every reason to believe this idea could last for decades. There won't be a need to swap it out in a few years.
But there's another reason this is great. Once upon a time, there were plans for The Muppets to get their own land at Disney's Hollywood Studios, and that land was supposed to include The Great Muppet Movie Ride, a Muppet-based parody of The Great Movie Ride, which was another attraction in the same park. That never materialized, but by doing this instead, the Muppets could actually take over the Rock 'n' Roller Coaster and parody the ride that used to be there.
Monsters Inc. Door Coaster
If we're going to go the route of completely rethemeing the Rock 'n' Roller Coaster into something very different from what it is now, there's already been one solid idea for a roller coaster that could potentially be revived. The Monsters Inc. Door Coaster was a concept that was apparently running around Walt Disney Imagineering several years ago, but has seemingly been put on the shelf. The idea would have taken the "Door Chase" sequence from Pixar's Monsters Inc. and turned it into a thrill ride for guests to experience.
Apparently, the feeling at the time was that Disney's Hollywood Studios needed more family-friendly offerings, which led to the construction of Toy Story Land. But now that both Toy Story Land and Star Wars: Galaxy's Edge are done, maybe dusting off this idea to simply update an existing thrill ride isn't such a bad idea.
Iron Man Jukebox
To be sure, this is the longest of shots, but it's worth bringing up because the work of redesigning the Rock 'n' Roller Coaster Starring Aerosmith has actually already been done. There's a version of the same attraction found at Walt Disney Studios Park in Paris. Or rather, there was, but it's currently being renovated so it can be turned into a new Iron Man-themed coaster called Iron Man Jukebox. The title seems to indicate the musical elements of the original ride will be retained, but with a more action-oriented story.
Of course, there's a big issue with doing the same thing at Disney's Hollywood Studios, as the deal that Marvel made with Universal Orlando Resort prior to being purchased by Disney prevents the company from using a massive number of characters at Walt Disney World, and Iron Man is among them. Having said that, there is one thing Disney has that could probably be used to help fix this problem: money. At some point. the lack of ability to use Marvel characters at Disney World is going to just be too much, and the company will need to work out a deal with Universal to get the characters back. That might as well happen now.
Cars: Piston Cup Challenge
Finally, here's one idea that, as far as I know, is completely original, but fits quite nicely with the exiting Rock 'n' Roller Coaster concept. The Cars movies are all about race cars like Lightning McQueen going really fast, so a roller coaster themed after the franchise certainly works. There's already a Cars themed attraction at Disney's Hollywood Studios, but it's not like this would be the first time we saw two attractions based in the same movie in one theme park.
However, the other thing that the Cars franchise is known for is its needle drops. There are a number of great songs that are associated with the films, and so those could be the songs that get played while the roller coaster is moving. We could get a medley of tunes including "Life is a Highway," "Real Gone," "Run that Race," or "Ride." They're all great up tempo tunes that would work perfectly with the rest of the ride.
The core of Rock 'n' Roller Coaster is still great and it's a ride that, in some form, will hopefully still live on for a long time to come, but it does need a fresh coat of paint. Hopefully now that all the other big additions to Disney's Hollywood Studios from recent years have been completed, it's time to give this great ride a fresh look.
Your Daily Blend of Entertainment News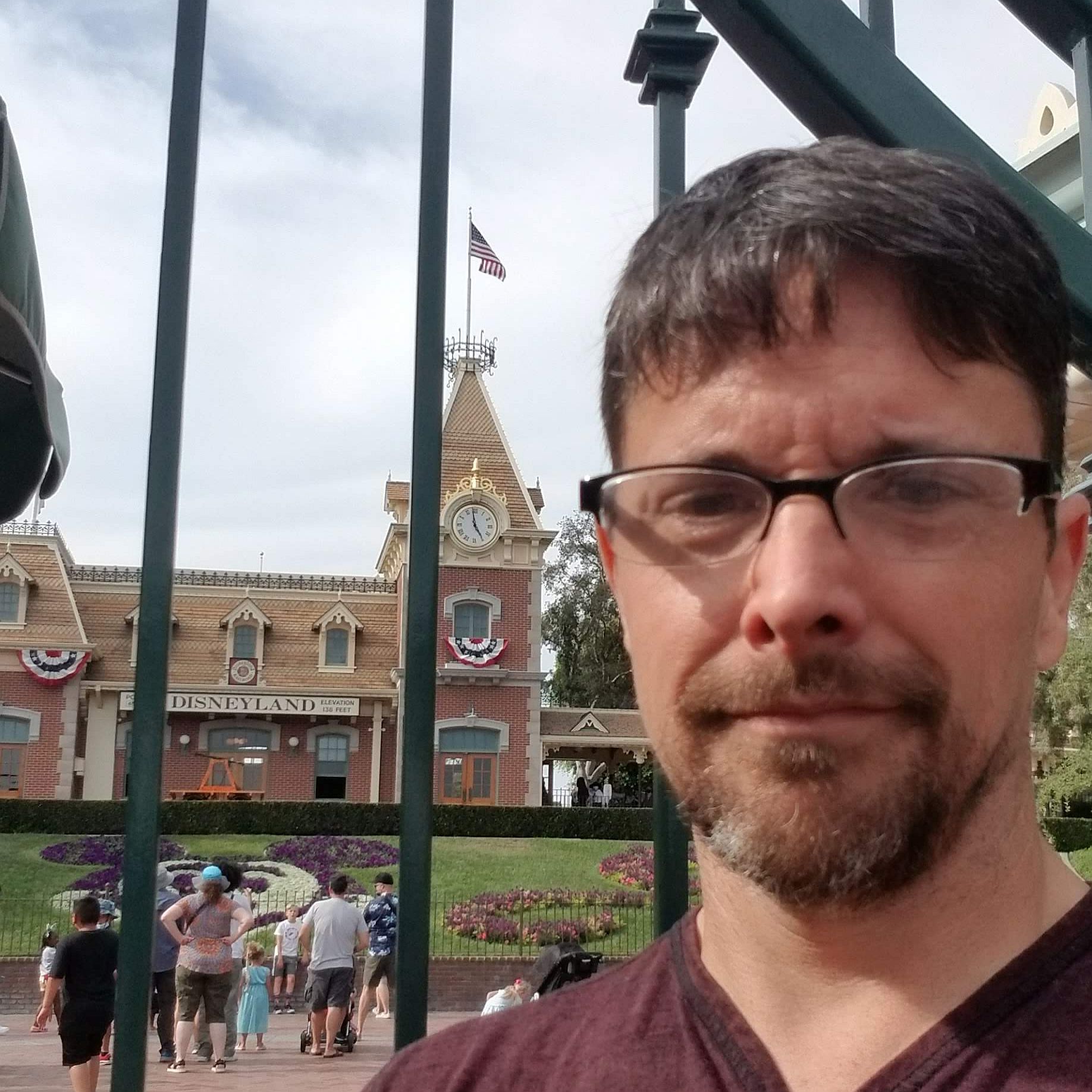 Content Producer/Theme Park Beat
CinemaBlend's resident theme park junkie and amateur Disney historian. Armchair Imagineer. Epcot Stan. Future Club 33 Member.