Walt Disney World's Toy Story Land Filled Google Street View With Pixar Easter Eggs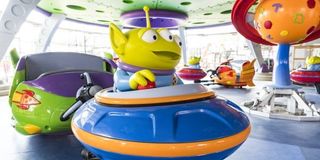 Pixar is known for making emotional movies that tug at our heartstrings. It's also known for filling the backgrounds of those emotional stories with fun easter eggs for fans to go looking for. Finding a new easter egg after repeat viewings of a favorite Pixar film is always fun. It's one of the reasons fans watch the movies over and over again.
However, it seems that Pixar is no longer content with simply filling its movies with easter eggs. Now, Disney has taken things to the next level and filled real life with Pixar easter eggs, in a manner of speaking. Much of Walt Disney World is viewable through Google's Street View, and that includes the newest addition to Disney's Hollywood Studios, Toy Story Land. Recently, it was discovered that the Google cameras captured a number of Pixar references that were planted by Disney within the land itself specifically for Street View. Check them out below.
Toy Story's Sid
Sid is the "villain" of the original Toy Story, and is known for taking toys apart and putting them together in slightly disturbing ways. He's easily recognizable by his skull t-shirt, which also id's him as the garbage man seen briefly in Toy Story 3.
It seems that Sid has made his way to Andy's backyard, as near the massive Luxo Ball (another popular Pixar easter egg) a man can be seen wearing the same skull shirt.
Finding Nemo Backpack
In addition to being one of Pixar's most popular movies, Finding Nemo has also been an easter egg in other Pixar movies. Boo has a toy Nemo fish in Monsters Inc, and a board game starring the missing clownfish can be seen in Riley's memory in Inside Out.
Another Nemo easter egg can be found if you follow the path between the Toy Story Midway Mania attraction and the Woody's Lunchbox quick service eatery. There you'll find a woman standing alone looking at some of the cool decorations of Toy Story Land, and she has a little Nemo hanging from her backpack.
The Blue Umbrella
While most of the easter eggs hidden in Google Street view are references to Pixar features, one of them in a reference to a popular short. The Blue Umbrella followed the title character, an apparently sentient umbrella, being carried by somebody on a busy city street. He sees a red umbrella that he falls for and attempts to get closer to her. It's a beautiful, nearly silent tale of romance, and at Toy Story Land we see that the two umbrellas are still together.
The pair can be seen on one of the walkways overlooking the popular Slinky Dog Dash roller coaster.
A113
A113 is probably the single most popular easter egg in all of animation. It's a reference to a particular classroom at CalARTS, where many great animators learned their craft. Because so many have been through room A113 (not just those that worked for Disney), the reference can be found in many animated films, but since so many of Pixar's top talents went to school there, the number pops up frequently in Pixar movies.
The number can be found on the t-shirt of somebody who is posing for a picture. If you follow the same path where we found the Nemo easter egg behind Toy Story Midway Mania, you'll find this one.
Pizza Planet Truck
In the original Toy Story, Woody and Buzz find themselves on board a delivery truck for a place called Pizza Planet. While this would seem to be a minor plot detail, for whatever reason the Pizza Planet truck, in one form or another, has made in it into nearly every Pixar movie since.
It can also be found in Toy Story Land of course. While a place to actually buy pizza was apparently too easy, instead, you can find a mother holding a toy version of the Pizza Planet truck in front of an (apparently empty) stroller at one of the tables surrounding Woody's Lunchbox.
Coco Guitar
Pixar is the animation studio at Disney that is not known for its music. While Coco wasn't musical in the Disney tradition, it is a movie largely about music, and a very special guitar plays an important role in the film.
That guitar can be seen across from the Alien Swirling Saucers attraction, on the bench outside the restrooms. A young girl looks to be playing the guitar for a friend. We would have to assume the song being played is "Remember Me."
Buy N' Large
Buy N' Large is the massive corporation responsible for sending humanity into space in Wall-E, as well as the company mostly responsible for the waste that has required people to go to space in the first place. Since then, the company has shown up as an easter egg in other Pixar films, including as a race sponsor in Cars 3.
The logo is viewable on the back of a t-shirt being worn by a guest who is watching guests enjoy the Alien Swirling Saucers attraction.
Lightning McQueen's Number
Most major Pixar franchises have been represented here, but one of the most popular characters Pixar has ever created is Lightning McQueen. The race car has his own show elsewhere at Disney's Hollywood Studios, but he wasn't left out of Toy Story land, at least not on Google Street View.
You can find a person watching the Slinky Dog Dash roller coaster wearing a Lightning McQueen jersey complete with his name and racing number.
Moving through Toy Story Land in Google Street View is actually kind of fun if you're a fan of the park. But haven't been there in a while, it's a great way to remember your time there. The other Walt Disney World parks can also be visited.
I'm guessing they're not full of interesting easter eggs, as those would have been discovered by now, but when and if Google Street view visits Batuu when Disney's Hollywood Studios opens Star Wars: Galaxy's Edge next month, we'll have to check and see if we get a bunch of cool Star Wars easter eggs for that one.
Your Daily Blend of Entertainment News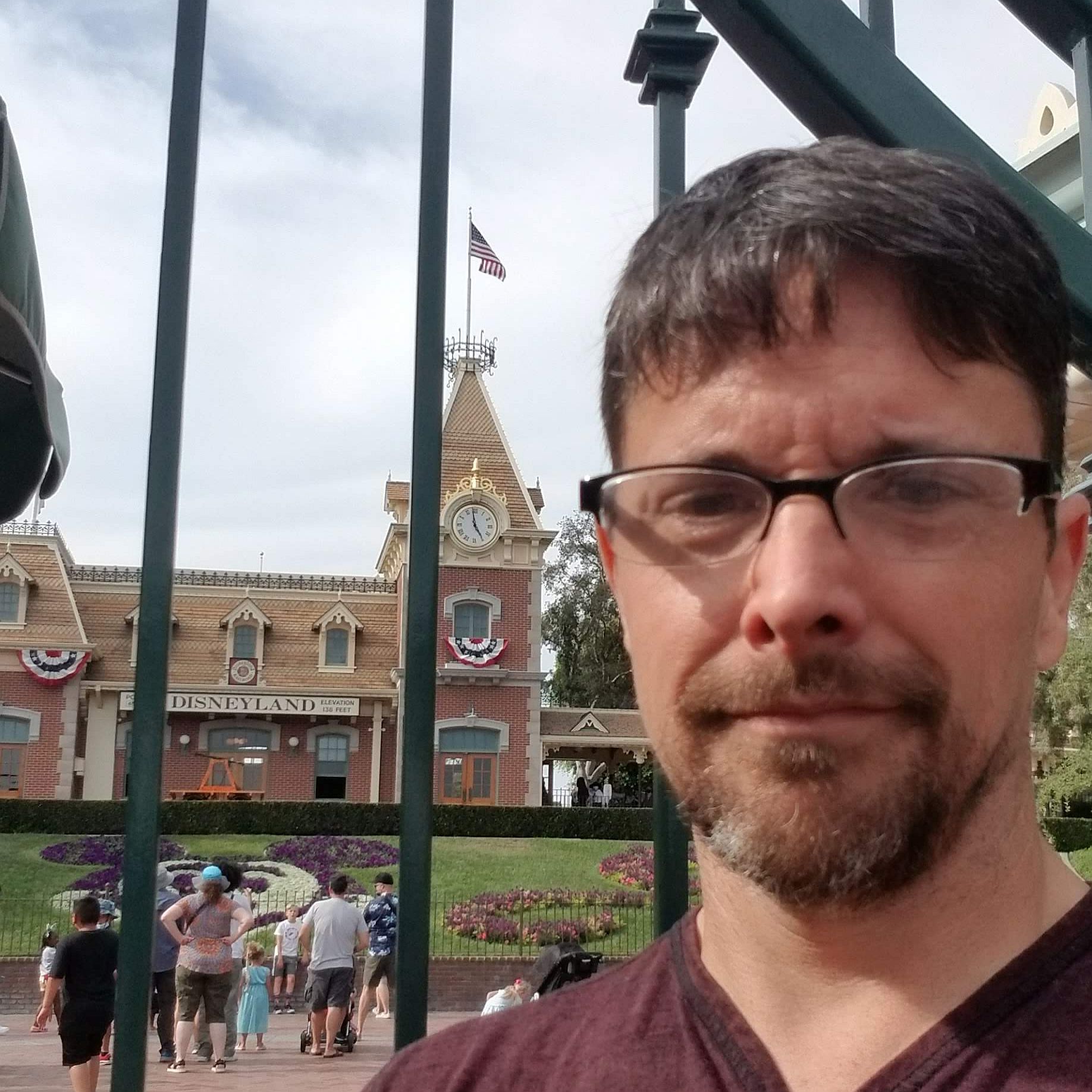 Content Producer/Theme Park Beat
CinemaBlend's resident theme park junkie and amateur Disney historian. Armchair Imagineer. Epcot Stan. Future Club 33 Member.