OK The Rock's New Movie Starring Yahya Abdul-Mateen II Sounds Cool, But What About San Andreas 2?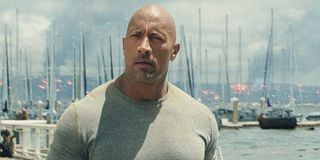 The list of upcoming The Rock movies is always an impressive and lengthy one, but there's one con to Dwayne Johnson being so busy all the time: sequels aren't so easy to schedule these days. In recent years, the actor has also been delving into the producing side of things, making his schedule even tighter. In fact, this week we learned The Rock's production company has signed on to produce a new movie starring Aquaman star Yahya Abdul-Mateen II. It sounds great, but it just leaves me to ask: When will the time come for San Andreas 2?
First and foremost, let's talk about this new movie. It's going to be called Emergency Contact and will star Yahya Abdul-Mateen II. The movie's about the underground music scene in Austin, Texas, but it's also being described as a thriller. The really cool thing? It's going to reunite a bunch of the people who have worked on Black Adam, Dwayne Johnson's DC flick that is currently in the throes of filming.
Per THR, this includes Rory Haines and Sohrab Noshirvani, who wrote scripts for Black Adam and for Emergency Contact. It also obviously includes the Dwayne Johnson connection via his 7 Bucks Productions being involved in the upcoming film. But that's not all, as Emergency Contact will also be produced by Beau Flynn, who also produced Black Adam and -- you guessed it -- San Andreas.
Clearly Beau Flynn and Dwayne 'The Rock' Johnson enjoy producing projects together. Flynn's produced a slew of action movies from the former wrestler, including San Andreas, Rampage and Skyscraper. (He also produced Baywatch, which I was going to politely leave off, but probably should be noted.) Meanwhile, of those projects, the feelings surrounding the Alexandra Daddario, Dwayne Johnson and Carla Gugino action flick still seem pretty fond. San Andreas 2 comes up often and really the major thing that seems to be in the way of making the film happen is Johnson himself.
The dude's schedule is a crazy and hectic puzzle at any given moment, but the difference between San Andreas 2 and some other projects was that it seemed like there would be room for a sequel after the original film came out back in 2015. Plans for San Andreas 2 were in place to hinge the movie around a "ring of fire" and the sequel seemed to be a go. Yet, it didn't get made right away.
Then, in 2017, director Brad Peyton talked about there still being hope for a sequel and the movie idea; subsequently, the movie has cropped up again and again even over the last couple of years. Given the flick made $474 million+ on a $110 million budget (plus advertising), making another seems like a no-brainer. Yet, here we are in 2021.
Really though, it's not even San Andreas 2 that people are still waiting on. I'm sure there are factions of people out there that are champing at the bit for Jumanji 4 (count the '90s movie as the first one please) and especially Hobbs and Shaw 2. These are sequels the moviegoing audience would show up for, but it's unclear when The Rock will have the time.
Meanwhile, he is filming Black Adam and does have a slew of producing projects in the works including a Phil Heath project, DC Super Pets and now Emergency Contact. He'll also have producing credits on Jungle Cruise and Netflix's Red Notice, both of which have already filmed and both movies he will also star in. Next up in acting he's tied to Robert Zemeckis' The King, but perhaps after that we'll finally see him work in some of this sequel work we're all champing at the bit for. Maybe.
Your Daily Blend of Entertainment News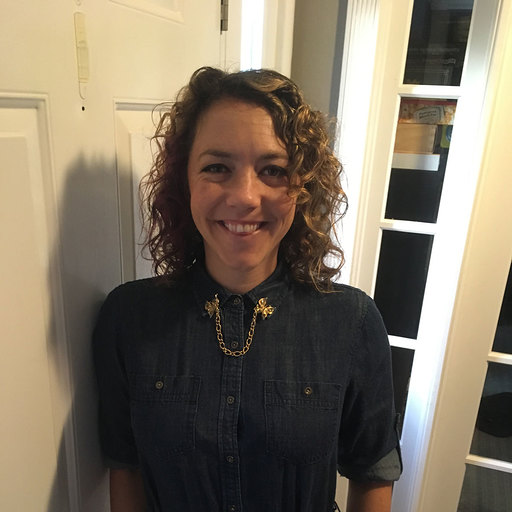 Reality TV fan with a pinch of Disney fairy dust thrown in. Theme park junkie. If you've created a rom-com I've probably watched it.