Morgan Freeman Reveals The Career First He Got To Do With Ryan Reynolds On The Hitman's Wife's Bodyguard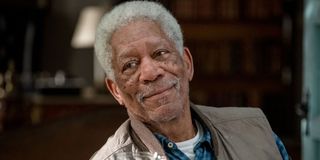 You'd think by now that during the course of his decades-long career, Morgan Freeman has pretty much seen and done it all. As it turns out, however, that's not exactly true, as the actor spoke out about his role in The Hitman's Wife's Bodyguard, noting the movie first that the action-comedy allowed him to do opposite Ryan Reynolds.
As part of a Blu-ray feature on The Hitman's Wife's Bodyguard set, a spotlight was shone on the stunts in the film, which included a boat explosion and some choice fighting scenes on a yacht that had to be mapped out well in advance. Of course, Morgan Freeman was able to try his hand at some close and personal fight sequences for the 2021 movie and he revealed in a Blu-ray interview that this was actually a first for him in the realm of movie-making. He noted a time he'd thought through this type of action in the past.
Of course, Morgan Freeman has been in some action or at least some action-y movies, so it's not like the action side of things is totally new. He's in the Gerard Butler-led Has Fallen franchise, not to mention some older action films like Robin Hood: Prince of Thieves, Unforgiven and Glory. These movies have occasionally had him handling guns, or in the case of Thieves, large scimitars.
But even within those, these types of setup scenes he's mentioned apparently weren't Freeman's to film. It makes sense, as wracking my brain I certainly can't think of another close hand-to-hand fight scene setup the actor has done with other action going on that required separate setups. The Hitman's Wife's Bodyguard changed all that and gave the actor his own "saloon"-esque setup with complex close-up action alongside Ryan Reynolds while Samuel L. Jackson and Salma Hayek's characters were also engaged in separate brawls.
That said, Morgan Freeman's character in The Hitman's Wife's Bodyguard was a surprising addition to the sequel, given the role. Toward the end of the movie -- and spoilers -- there's an exceptionally fun yacht sequence in which Ryan Reynolds' character, Michael Bryce, works his way through a slew of baddies, throwing punches on the way. One of those baddies is even dispatched by a jukebox that amusingly plays "I Saw The Sign." At this point, the character is pretty worse for wear, but Bryce eventually shows up in the nick of time to save Darius Kincaid (Samuel L. Jackson); however, then Freeman's Senior fights him in close quarters, throwing some punches and behaving in a "spry" manner. Without giving the ending away, it sounds like it was a pretty fun -- albeit complex--scene to film.
It just goes to show you that you can be in the business of making movies for a helluva long time and still get to try new things. I'm not sure Morgan Freeman will be throwing a whole lot more punches in his career, but you'll definitely be catching him in a lot more projects, as the actor has four movies lined up, including Paradise Highway, which is now in post-production. In the meantime, The Hitman's Wife's Bodyguard is out on Blu-ray and DVD starting on August 17. You can pre-order your copy now though!
Your Daily Blend of Entertainment News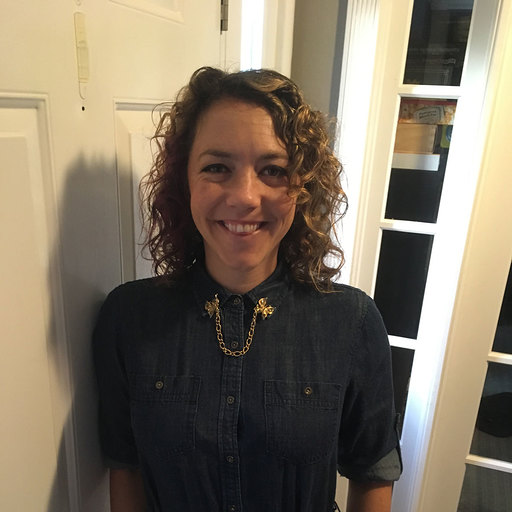 Reality TV fan with a pinch of Disney fairy dust thrown in. Theme park junkie. If you've created a rom-com I've probably watched it.