Upcoming Morgan Freeman Movies And TV: What's Ahead For The Oscar Winner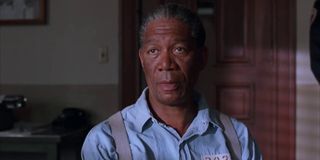 Morgan Freeman, the man who has warmed our hearts and brought joy to our ears with his distinct voice and its soothing cadence, has been a major fixture in film, television (both shows and commercials), and a growing number of documentaries over the years. This American treasure, having won over audiences with beloved movies like The Shawshank Redemption, March of the Penguins, and Million Dollar Baby (for which he won an Academy Award), looks to continue doing what he does best even as he approaches his mid-80s. And with upcoming movies like The Hitman's Wife's Bodyguard on the way, it doesn't look like we've seen the last of him yet.
In the coming months and years, Morgan Freeman will show up in everything the Eddie Murphy comedy Coming 2 America, a hilarious crime caper in The Comeback Trail, and an action thriller called Vanquish that will see him share the screen with another big name who knows a thing or two about working in Gotham City. All that being said, here's what lies ahead for Morgan Freeman.
Coming 2 America - March 5, 2021 (Completed)
After more than 30 years, the sequel to Eddie Murphy's 1988 box-office smash hit Coming to America, properly titled Coming 2 America is finally upon us. Returning for the long-awaited followup to the historic original, the second installment in the series will see the return of Murphy's Akeem Joffer and his best friend and trusty aide, Semmi (Arsenio Hall), as the former prince and now king of Zamunda returns to Queens to meet his long-lost son in hopes of making him the crown prince. In addition to the returning cast which includes James Earl Jones, Shari Headley, and John Amos, to name a few, the movie will also feature Jermaine Fowler, Leslie Jones, Tracy Morgan, Wesley Snipes, and Morgan Freeman in an undisclosed role.
Directed by Craig Brewer, who helmed the 2019 surprisingly and refreshingly hilarious Dolemite is my Name, Coming 2 America is a project that has been in the works for a number of years, having gained steam in January 2017, according to The Hollywood Reporter. Eddie Murphy's involvement was confirmed in early 2019 with the rest of cast being added in the months following the big announcement. And to close out the year, Eddie Murphy revealed during a December 2019 interview with All Hip Hop that his daughter, Bella Murphy, and Morgan Freeman would both be part of the cast.
Production began on Coming 2 America back in August 2019 in Atlanta, Georgia, per Metro, and wrapped that November. The movie was initially slated to be released in theaters on August 7, 2020, but that date was later pushed back to December 18, 2020 due to the COVID-19 pandemic. That release never came, however, as Amazon Studios shocked the world and purchased distribution rights for $125 million and will release it on its Prime Video streaming service on March 5, 2021.
Vanquish - April 23, 2021 (Post-Production)
Morgan Freeman is no stranger to playing morally ambiguous characters, and he'll once again try out that type of role in George Gallo (who is also directing The Comeback Trail) in the action thriller Vanquish. In September 2020, Deadline reported that Freeman will play a retired police commissioner who kidnaps his caretaker, played by Ruby Rose, by kidnapping her daughter as a way to get her to help him get back at the crooked detectives in his old precinct as he tries to clean up the city. And although Freeman and Rose have both appeared in Batman-related properties, the upcoming drama from the Bad Boys and Midnight Run writer isn't set in Gotham City.
Production on Vanquish began in September 2020 in Biloxi, Mississippi, according to the same Deadline report announcing the casting. Principal photography continued through the latter part of the year before concluding some time before February 2021, per a report from The Hollywood Reporter. There is no word on when the action thriller will be released, but with Vanquish already in the post-production phase, it could be sooner rather than later before we see Morgan Freeman and Ruby Rose share the screen.
The Hitman's Wife's Bodyguard - August 20, 2021 (Post-Production)
The Hitman's Wife's Bodyguard, the stacked sequel to Ryan Reynolds and Samuel L. Jackson's 2017 action comedy The Hitman's Bodyguard, features one hell of a cast including Salma Hayek (the hitman's wife alluded to in the title), Antonio Banderas, Richard E. Grant, Frank Grillo, and Morgan Freeman of all people. Set four years after the events of the first film, The Hitman's Wife's Bodyguard will follow Reynolds' Michael Bryce as he not only tries to protect his client, Jackson's Darius Kincaid, but also save Hayek's Sonia from new and mysterious threats. The identities of Grillo, Banderas, and Freeman's characters have yet to be revealed.
Originally slated to be released in August 2020, The Hitman's Wife's Bodyguard entered production in the spring of 2019, per The Hollywood Reporter. Principal photography, which was conducted in various locations throughout Europe, wrapped later that year. Everything looked like the movie would make its release date but then COVID-19 took the world by storm and forced studios to abandon or amend their release plans. Such was the case for The Hitman's Wife's Bodyguard which was delayed in May 2020 when Lionsgate gave the action comedy an August 20, 2021 release date, per Deadline.
The Comeback Trail - TBD (Completed)
Morgan Freeman is often remembered for his nice and friendly supporting characters over the years, but when push comes to shove and a movie needs a menacing and unrelenting antagonist, Freeman has been able to pull it off time and time again. And now The Comeback Trail looks to be another addition to Freeman's list of baddies that includes Wanted, Lucky Number Slevin, Outbreak, and Hard Rain with his performance as Reggie Fontaine, a mobster who finally calls in the debts owed by Robert De Niro's Max Barber, a Hollywood producer at the end of his rope.
In the movie, which is a remake of the 1982 film of the same name, Max Barber and his nephew Walter Creason (Zack Braff) come up with an idea to pay off the debts once and for all but only if they can successfully kill Duke Montana (Tommy Lee Jones) on the set of a movie and make it look like an accident. If successful, they'll get a big payout and have the cash to get out of debt. If they fail… well, they don't want to fail.
The Comeback Trail was shot between June and July 2019 in New Mexico, according to Albuquerque Business First, and looked like it was well on its way to being released in November 2020. And while the crime comedy did in fact premiere at the Mill Valley Film Festival in October 2020, the domestic release was taken off the schedule and has yet to receive a new date.
Solos (TV Series) - 2021 (Pre-Production)
Amazon has found a successful content model in recent years: the anthology series. With everything from 2018's The Romanoffs to 2019's Modern Love garnering attention following their respective releases, not to mention the abundance of shows using this format on other streamers, this continues to be something Amazon explores with its original programming. Enter Solos. The upcoming seven-part anthology series has been described by Variety as an exploration of the deeper meaning of human connection through the lens of the individual. Each of these stories will focus on a different character and how we can never lose all connection with society despite how we feel at our most isolated moments.
To illustrate and share this message, Solos will feature a truly remarkable cast consisting of Academy Award winners Morgan Freeman, Helen Mirren, and Anne Hathaway, Emmy Award-winning actor Uzo Aduba, and other talented names like Nicole Beharie, Anthony Mackie, Dan Stevens, and Constance Wu. The characters each of these actors will be playing throughout Solos has yet to be announced, but expect more as get closer to the show's eventual release.
There is no word on when Solos will enter production, but when it does, David Weil (who created the show and will serve as showrunner), Sam Taylor-Johnson (Fifty Shades of Grey), Tiffany Johnson, and Zack Braff will direct various episodes, according to The Hollywood Reporter. The seven-part anthology series is expected to land at some point in 2021 though a more concrete date has yet to be set.
By the looks of it, we will be seeing Morgan Freeman on the silver screen, small screen, and our phones and other mobile devices for quite some time. And with the number of upcoming movies and TV shows in the works, it doesn't sound like these five projects will be the last we will see from the Academy Award winner. If you want to know what else is coming to theaters (and streaming services) throughout the year, make sure to check CinemaBlend's updated 2021 Movie Release Guide for all the latest information.
Your Daily Blend of Entertainment News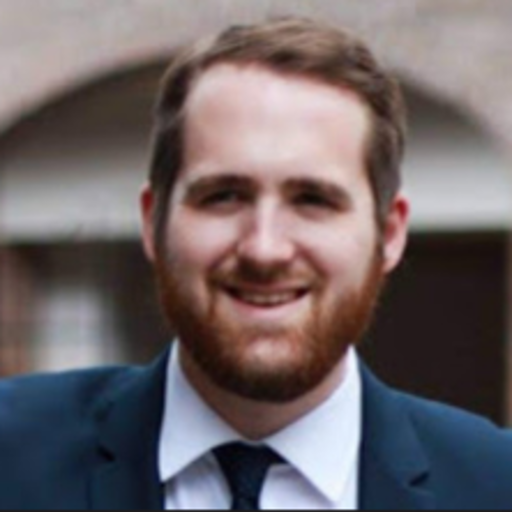 Philip grew up in Louisiana (not New Orleans) before moving to St. Louis after graduating from Louisiana State University-Shreveport. When he's not writing about movies or television, Philip can be found being chased by his three kids, telling his dogs to stop barking at the mailman, or yelling about professional wrestling to his wife. If the stars properly align, he will talk about For Love Of The Game being the best baseball movie of all time.