White Noise: The Cast And 6 Other Quick Things To Know About Noah Baumbach's Netflix Movie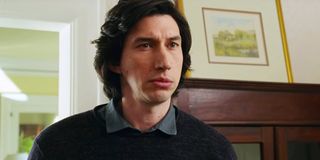 The partnership between Noah Baumbach and Netflix has produced two of the streamer's most highly regarded movies in recent years with 2017's The Meyerowitz Stories and 2019's Marriage Story. At some point in the near future, the two parties will team up once more for White Noise, a new film starring Adam Driver and Greta Gerwig as a couple who find themselves at the center of an environmental disaster in their small Midwestern town. If this is the first you're hearing of the new Netflix movie, fear not, as we have compiled a quick yet comprehensive list of everything you need to know before the long-awaited adaptation of Don DeLillo's postmodern classic finds its way to your streaming library.
White Noise Is Shooting For A 2022 Release
Back when White Noise was first made official in September 2020, Discussing Film reported that not only had Noah Baumbach signed on to write, direct, and produce his third Netflix movie, the filmmaker and his streaming partner were shooting for 2022 release, though neither a specific date or even release window were revealed. Baumbach's previous two movies — The Meyerowitz Stories and Marriage Story — landed on Netflix in fall 2017 and 2019, respectively, so it wouldn't be out of the realm of possibility for White Noise to follow suit.
The White Noise Cast Includes Adam Driver, Greta Gerwig, Don Cheadle And More
The White Noise cast, like the rest of Noah Baumbach's more recent movies, is filled with amazing and talented actors from top to bottom. Adam Driver, who was nominated for an Academy Award in the Best Actor category for his turn as Charlie Barber in Marriage Story, and Greta Gerwig, the Oscar-nominated actress/filmmaker behind Lady Bird and Little Women and Baumbach's life and creative partner, sit at top of the film's cast as Professor Jack Gladney and Babette Gladney, as reported by The Hollywood Reporter. Joining them will be Don Cheadle, Jodie-Turner Smith, André Benjamin (aka Outkast's André 3000), Raffey Cassidy, Sam Nivola, and May Nivola, per AV Club.
White Noise Centers On A Professor And His Wife Who Confront Death When Their Town Becomes Flooded With A Toxic Chemical
White Noise tells the story of Jack Gladney, a professor of Hitler studies at The-College-on-the-Hill, husband, and father of four children and step-children, who becomes obsessed and terrified of a cataclysmic train accident that spreads chemical waste, known as "The Airborne Toxic Event" throughout their small town, per The Film Stage. With a combination of humor, drama, horror, paranoia, and abject fear, White Noise will tell a unique and unforgettable story.
White Noise Is An Adaptation Of Don DeLillo's 1985 Postmodern Novel Of The Same Name
Noah Baumbach's new Netflix movie is based on Don DeLillo's 1985 postmodern classic of the same name, which Time previously declared one of the best English-language novels from 1923 to 2005. DeLillo's book spent a year in the life of Jack Gladney as he goes from a seemingly normal professor of Hitler studies (despite not knowing any German until shortly before the narrative begins) who is afraid of death to someone at the center of the potentially deadly environmental disaster. The satirical black comedy sinks its teeth into contemporary American culture, the world of academia, and the institution of marriage, creating a wild and sprawling narrative.
A Film Adaptation Of White Noise Has Been In The Works For Decades Now
White Noise, the novel, was released in the 1985 and the Netflix movie won't come out until at least 2022, but a film adaptation has been in the works as far back as 1999 when filmmaker Barry Sonnenfeld first optioned the novel while still with Disney. In 2004, Variety reported on the Men in Black and The Addams Family director's plans to finally get the movie off the ground, but as we know now, the movie never materialized. Prior to Sonnenfeld's 2004 attempt to bring his passion project to the big screen, HBO and James Brooks' Gracie Films were both looking at adapting White Noise.
There was another attempt at taking White Noise from the page to the screen in 2016 when Michael Almereyda announced plans to adapt the novel, according to The Guardian. Those plans, however, went by the wayside at some point in the past few years.
Production Began On White Noise In June 2021 Outside Cleveland, Ohio
After decades of failed attempts, White Noise finally exited the purgatory that is development and pre-production and finally entered production in June 2021 just outside Cleveland, Ohio. According to News 5 Cleveland the several blocks in downtown Wellington, Ohio, had been transformed into a movie set with barricades, sets, and actors like Adam Driver and Greta Gerwig walking around filming scenes. The news report also pointed out that this was the second time Wellington had been become the site of a film production as The Marksman, starring Liam Neeson, was filmed there several years prior. There has been no word on when White Noise will wrap up production at this time.
White Noise Is The First Film In A New Partnership Between Noah Baumbach And Netflix
Although White Noise will be Noah Baumbach's third movie to land on Netflix, it is the first to come from the filmmaker's multi-year deal with the streaming giant and kicks off an official partnership between the two parties. This new deal was announced by Netflix in January 2021 and comes off the success of Marriage Story, which was nominated for six Academy Awards, with Laura Dern taking home an Oscar for Best Supporting Actress for her portrayal of divorce attorney Nora Franshaw.
At the time of the announcement, Noah Baumbach said he always "dreamed of having a home" in the film industry and after 25 years he found one at Netflix. Ted Sararndos, the co-CEO and Chief Content Officer at Netflix, stated that Baumbach immediately felt like family when they first worked together on The Meyerowitz Stories and was "thrilled" to make it official with the new deal.
White Noise won't be released until 2022 at the earliest, but there are still plenty of great Netflix movies coming out in the meantime.
Your Daily Blend of Entertainment News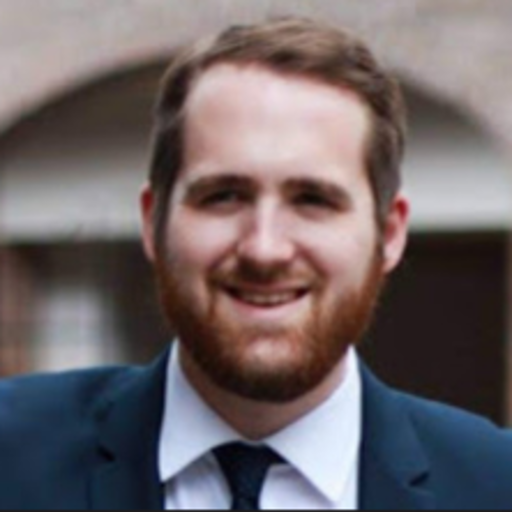 Philip grew up in Louisiana (not New Orleans) before moving to St. Louis after graduating from Louisiana State University-Shreveport. When he's not writing about movies or television, Philip can be found being chased by his three kids, telling his dogs to stop barking at the mailman, or yelling about professional wrestling to his wife. If the stars properly align, he will talk about For Love Of The Game being the best baseball movie of all time.