Forget Ellen, The Most Popular Tweet Of All Time Now Goes To Chicken Nuggets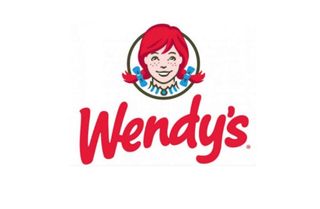 Move over Ellen DeGeneres. There is a new Twitter leader in town, and his name is Carter Wilkerson. This 16-year-old high school student from Reno, Nevada surpassed DeGeneres's world record for the most retweeted tweet. In April, Wilkerson tweeted the fast-food chain Wendy's to ask how many retweets it would take to get free chicken nuggets for a year. Wendy's told Wilkerson to get 18 million retweets, a challenge the teen accepted with a cool "Consider it done." He posted the interaction to ask for support, writing,
Now Wilkerson has become the writer of the most retweeted tweet ever. When Wendy's replied to Carter Wilkerson's tweet, the company did not anticipate the interaction would receive as much attention as it did. However, Wilkerson had a plan. He blasted off the tweet to big names like Conan O'Brien, Jimmy Fallon, and even Ellen DeGeneres, whom he displaced in the Guinness Book of World Records as the writer of the most retweeted tweet.
After Carter Wilkerson had forwarded the tweet to Ellen DeGeneres, the funny talk show host brought him to her show and gave him a bundle of goodies. In fact, she jokingly tried to dissuade him from surpassing her record of 3.430 million retweets, which she received for the selfie she posted at the Oscars with celebrities like Bradley Cooper, Jennifer Lawrence, Meryl Streep, Julia Roberts, and Brad Pitt. DeGeneres let Wilkerson know if he broke her record she would show up to his house to take back the gifts. Sure, Ellen DeGeneres was joking, but now that Wilkerson has earned the top spot with 3.45 million retweets, we can bet he has not seen the last of the comedy legend.
As for that elusive milestone of 18 million retweets, Wilkerson has not reached it. Nevertheless, Wendy's decided to give Carter Wilkerson his prize of free chicken nuggets for a year anyway. After all, his tweet set a new a world record, and 3.45 million retweets is a lot of free advertising for the home of the Frosty and its chicken nuggets, or "nuggs" as Wilkerson calls them. Wendy's tweeted Wilkerson to let him know, and the company made use of his catchphrase, "Consider it done," writing,
It turns out Carter Wilkerson is paying forward his good fortune. The teen, who is the captain of his high school's football team, began a website devoted to his chicken nugget project. On the site, Wilkerson sells merchandise, the profits of which he donates to Pinocchio's Mom on the Run, a charitable organization helping women with breast cancer. The cause is one Wilkerson's family knows firsthand, as his mom overcame breast cancer when he was younger.
It sounds like this stroke of luck happened to a nice guy. We'll keep you posted in case Ellen DeGeneres tries to reclaim her throne.
Your Daily Blend of Entertainment News