DMX Has Been Arrested For Tax Fraud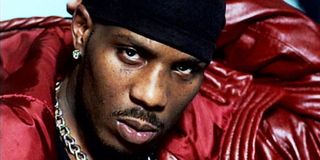 This week, the U.S. Attorney for the Southern District of New York arrested rapper DMX on 14 charges of tax fraud. The charges claim DMX hid millions of dollars in income from the IRS in order not to pay $1.7 million in tax liabilities. The 46-year-old rapper, whose real name is Earl Simmons, is set to face trial in federal court to determine an outcome.
The U.S. Attorney's office released a statement alleging DMX skipped out on taxes by creating fake accounts in other names, and he kept his expenses hidden by paying in cash. For example, DMX supposedly did not accept a check from VH1 for Celebrity Couples Therapy until the company reissued it without taxes withheld.
The statement said DMX faces "one count of corruptly endeavoring to obstruct and impede the due administration of Internal Revenue Laws, one count of evasion of payment of income taxes, six counts of evasion of assessment of income tax liability, and six counts of failure to file a U.S. individual income tax return."
According to the statement, DMX filed a false affidavit in the U.S. Bankruptcy Court, and he said his 2011 and 2012 earnings were unknown, while his 2013 earnings were $10,000. Meanwhile, he collected tens of thousands of dollars during each of those years, so said the U.S. Attorney's office. In fact, DMX allegedly earned enough to owe $1.7 million in taxes between 2010 and 2015.
Acting U.S. Attorney Joon H. Kim, who is also working on the trial of Ja Rule's Fyre Festival partner, Billy McFarland, is working on DMX's case. Kim got in a chuckle-worthy moment when he explained the cause of DMX's arrest. Kim stated,
James D. Robnett, a special agent with the Internal Revenue Service (IRS), participated in collecting information to support the arrest. Robnett stated,
Over the years, DMX has faced legal trouble a handful of times. The rapper has had 15 arrests for driving offenses, including driving under the influence. He has faced charges of drug possession and animal cruelty. He once got arrested for giving a false name and social security number to a hospital to avoid paying a bill, and a different time he got arrested for aggravated assault. He had a brush with the law about a concealed weapon. Plus, in 2015, DMX served two months of a six-month prison sentence for not paying child support.
DMX has sought treatment for mental health disorders and substance abuse problems in the past. Hopefully, he can get the help he needs.
Your Daily Blend of Entertainment News
Thank you for signing up to CinemaBlend. You will receive a verification email shortly.
There was a problem. Please refresh the page and try again.