Willa Ford Says September 11 Hurt Her Music Career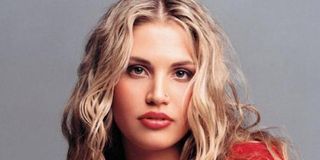 Willa Ford felt positioned for success when her debut single, "I Wanna Be Bad," peaked at number 22 on the US music charts in July of 2001. She even had a follow-up song ready, but the track fell flat when she released it. Now Ford says her music career stalled because terrible timing dismantled her traction on the charts. Apparently Ford's second single made its way to radio on September 11, 2001, the day of the World Trade Center attacks in New York City. Ford explained in a recent interview:
She has a point. After September 11, people's music tastes turned on a dime, and the big songs on the radio were Enrique Iglesias' ballad "Hero" and Enya's pensive "Only Time." But Willa Ford would have faced tremendous competition anyway. She kicked off her career as a blonde pop princess two long years after we already had Britney Spears, Christina Aguilera, Mandy Moore and Jessica Simpson. She was not quite edgy enough to be Pink and not prolific or provocative enough to be Janet or Madonna.
Also, there was a massive rock movement during which people loved Nickelback in a non-ironic way. Plus, the neo-soul revival was in full swing. The world was ready for a "Family Affair" with Mary J. Blige. Everybody had "Fallin" for Alicia Keys, and Jill Scott was taking "A Long Walk."
During Willa Ford's summer-long moment as pop music's It Girl, most people knew her as the ex-girlfriend of Nick Carter from the Backstreet Boys. Her brand as the raunchy, Regina George-style pop princess did not exactly reinvent the wheel. But, hey, she shot for the moon and even though she missed, she landed among the stars---well, stars like Hoku, Samantha Mumba, Debelah Morgan and Tweet.
Willa Ford's second single, "Did Ya Understand That," might have blended into the background of pop radio whether or not its release date was one of the most horrific days in American history. The song's verses share slight similarities to Dream's "He Loves U Not," and the melody is not Shakespearean with Ford rhyming the song's title with lyrics like "hit the road, Jack." She had a Christmas bop, and then went away for a while. Still, Willa Ford might have bounced back under better circumstances. She told Billboard:
That new album came out two years later. It had the song "A Toast to Men," which briefly went to number 11 on the dance charts, but peaked at number 45 elsewhere. Afterward, she did a stint on Dancing with the Stars in 2005 before dabbling in acting for a while. For example, she played Anna Nicole Smith in a biopic not long after the former Playmate's tragic death, and she had a part in the 2009 remake of Friday the 13th.
Today Willa Ford works as an interior designer. She says she would consider attempting a return to music, and she cited pop legend Kylie Minogue as an inspiration for such a comeback. So maybe Willa Ford is ready to "make bad look so good" one more time.