Which Marvel Stars' Kids Hang Out Together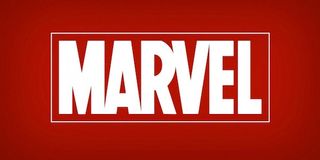 Moviegoers love seeing Marvel characters kick butt together, and it turns out some of those friendships carry over into real life. Jeremy Renner, who plays Hawkeye in The Avengers, recently revealed he and many of his Marvel pals live in the same area, so they spend free time with one another and plan play dates for their kids. For example, Renner lives super close to Chris Pratt, who plays Star-Lord in Guardians of the Galaxy. Apparently, the two movie stars set up get-togethers for their little ones. Renner said,
Jeremy Renner shares custody of his four-year-old daughter, Ava Renner, with his ex-wife, Sonni Pacheco. Ava Renner happens to be the same age as Chris Pratt's son, Jack Pratt, whom he shares with his actress wife, Anna Faris, so having play dates for the kids is perfect.
In fact, Renner also lives down the street from Chris Evans (i.e. Captain America) and Elizabeth Olsen (i.e. Scarlet Witch). At the screening of Wind River in New York City, Renner told Us Weekly about how great it is to live in the same neighborhood and spend time together. He said,
At the screening, Elizabeth Olsen showed up and revealed extra details. Apparently, Olsen loves getting in quality time with Jeremy Renner's daughter and even babysits from time to time. Olsen said,
Jeremy Renner said that whenever Elizabeth Olsen babysits for his daughter, the 28-year-old actress ends up teasing that his child makes her want kids. Along those lines, Renner said fatherhood is one of the best parts of his life. He said his child gives him "the greatest gift in life: the gift of focus and undeniable clarity" of what he wants. He explained,
It sounds like Jeremy Renner's daughter is one popular little girl, and it is fun knowing she gets along so well with Chris Pratt's son. Those Hollywood gatherings and play dates must be epic. We love hearing about stars with such lovely friendships.