18 Celebrities Who Are Really, Really Short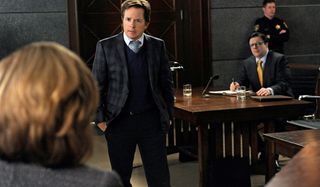 When you think of some of your favorite celebrities, there are certain qualities that come to mind first. Certainly in the world of Hollywood, height doesn't seem to play as much of a part. But, it may just be that we aren't noticing how tall or short some particular celebrities are. Sometimes casting can be based around height and sometimes we just can't tell how a celebrity would stack up against us.
The average height of a woman is about 5'4", of a man it is about 5'8", but when you think about Hollywood, everyone seems so much taller. Well, there are a few out there that weren't graced with Gisele Bundchen legs or Chris Hemsworth stature. And though it may not seem like it on screen, celebrities can be short too--- really, really short. Here's our list of 18 of the shortest celebrities.
Nicole "Snooki" Polizzi
Height: 4'8"
Nicole Polizzi, better known as Snooki, starred in the MTV reality TV show, Jersey Shore. Though short in stature, Snooki couldn't be missed (especially with her pouf). Her party girl antics brought a whole new meaning to the term "fun-sized".
Adrienne Bailon
Height: 4'11"
Adrienne Bailon is the face behind many pop sensations including 3LW and The Cheetah Girls. She may be small, but The Cheetah Girls wouldn't have made it without her.
Lil' Kim
Height: 4'11"
Lil' Kim's presence in the rap community is so large that it's easy not to notice the singer/songwriter is shorter than 5 feet. She's crushed records left and right and is one of only two female rappers to have at least 3 platinum albums.
AnnaSophia Robb
Height: 5'0"
AnnaSophia Robb has grown up a lot since her role as Violet Beauregarde in Charlie and the Chocolate factory, though it doesn't look like she grew in height much since. The 21-year-old Carrie Diaries actress comes in at 5 feet even.
Ariana Grande
Height: 5'0"
From Nickelodeon star to pop sensation, Ariana Grande has had quite the career for a 21-year-old. The Grammy Award-nominated singer/actress has become known for her babydoll image, which after learning her height, seems even more fitting.
Kourtney Kardashian
Height: 5'0"
Kourtney Kardashian may be the eldest of the Kardashian sisters, but she comes in at the shortest too. There's a 6 year difference between Kourtney and youngest Kardashian sister Khloe, yet almost a whole foot (10 inches) separating the two in height.
Hayden Panettiere
Height: 5'0"
Hayden Panettiere has had many memorable roles throughout her acting career, particularly as a superhuman cheerleader in Heroes. The actress' height has never been a problem for her, and she even met her 6'6" husband because of it, telling Ellen DeGeneres, that the two bonded over their extreme size difference.
Danny DeVito
Height: 5'0"
It's far more common to see female celebrities under the 5 foot mark, but that never stopped Danny DeVito. The funny 5-foot actor probably has his small stature to thank for snagging roles such as The Penguin in Batman Returns.
Jada Pinkett Smith
Height: 5'0"
Jada Pinkett Smith has been incredibly impressive as the sadistic gangster boss Fish Mooney in Gotham. It's hard to tell that the actress is so tiny, coming in at 5 feet even. Her height is most apparent when she's standing aside her 6'2" husband, Will Smith.
Rick Moranis
Height: 5'1"
Though we haven't seen much of Rick Moranis lately, he'll always be remembered for his roles in major Hollywood films such as Ghostbusters, Honey, I Shrunk the Kids, Spaceballs, Little Shop of Horrors and more. And even though Moranis looked small in most of these films, it was hard to tell that the actor was only 5'1" (Note: Conflicting info, some sites say Moranis is 5'4", Google claims 5'1")
Kristen Bell
Height: 5'1"
Watching Veronica Mars, it was never truly apparent how short Kristen Bell was. But, Bell's knack for embodying strong female protagonists allows her to grow far past her 5'1" height.
Reese Witherspoon
Height: 5'1"
As a female lead in a number of rom-coms, Reese Witherspoon was always centered in a way that made it difficult to gauge how short she really was. The upcoming release of Hot Pursuit puts Witherspoon side-by-side with average-heighted Sofia Vergara, and the 6" height difference (along with the inches of Vergara's heels) make for quite the stark contrast.
Ellen Page
*Height: *5'1"
Ever since Ellen Page's breakout role in Juno, she has built quite the resume. From starring in the badass roller derby drama Whip It to her recurring role as X-Men's Kitty Pryde, Page proves that short girls kick serious ass.
Prince
Height: 5'2"
With a name like Prince, who needs a few extra inches in height. The singer-songwriter revolutionized pop music over the decades, and proves that you don't need to be tall to have a commanding presence on stage.
Kevin Hart
Height:5'2"
Working in the world of comedy, Kevin Hart has been the butt of many short jokes, but the comedian/actor has made a career out of it. With comedy albums such as I'm a Grown Little Man, Hart's 5'2" has only heightened his career.
Emilio Estevez
Height: 5'4"
Best known for his time as a member of the Brat Pack in 80s films such as The Breakfast Club and St. Elmo's Fire, Emilio Estevez was never noticeably short, but clocking in at 5'4", the actor/director runs on the shorter side of Hollywood stars.
Seth Green
Height: 5'4"
Once a rockstar werewolf on Buffy The Vampire Slayer, Seth Green had a quiet yet commanding mannerism that made him look a lot taller than the star actually is. But, despite only being 5'4", Green has played an array of characters.
Michael J Fox
Height: 5"4"
The brave and quick-witted Marty McFly was only 5'4"?! Who would've thought that Michael J Fox, Emmy and Golden Globe winning actor was actually below average in height. The actor, author and advocate may be small, but his name carries extra height.
Your Daily Blend of Entertainment News