Jamie Foxx's Career: From TV To Movies To Music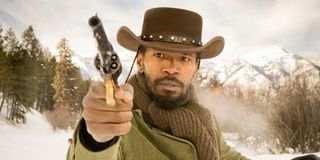 (Image credit: Sony)
Jamie Foxx is a man of nearly incomparable talent. One minute he is making you laugh with spot-on impersonations on a TV comedy and the next moment he gets your pulse racing in a thrilling movie. Plus, sometimes you hear him laying down smooth music on the radio.
The Academy Award-winner is a triple-threat powerhouse in the entertainment business. Born Eric Marlon Bishop on December 13, 1967, Jamie Foxx got his start on the stand-up comedy scene before evolving into one of Hollywood's most respected actors, breaking through on the music scene, hosting a game show, and even rescuing a man from a burning vehicle. He can't be stopped!
But why would you want to stop one of the most eclectic careers in show business, and how does one achieve what Jamie Foxx has achieved over (nearly) the past three decades? Let us retrace his steps.
Jamie Foxx's TV And Comedy Career
In 1989, Eric Marlon Bishop was dared by his then girlfriend to perform some jokes at a comedy club's open mic night. Having possessed a natural talent for comedy that was evident since childhood, the night was a success and the pursuit of a comedy career began.
It became apparent to Bishop that female comedians were often called to perform first. He thought he would adopt a gender-ambiguous stage name "Jamie," and added the last name "Foxx" as a tribute to comedian and Sanford and Son star Redd Foxx.
After becoming more noticeable on the comedy scene, Jamie Foxx landed a spot on the sketch comedy In Living Color in its second year. His stint saw the creation of one of the hit series' most popular characters, Wanda, played by Foxx in drag.
During his time on In Living Color from 1991-1994, Jamie Foxx was also cast in a recurring role as Crazy George on the Charles S. Dutton-led sitcom, Roc. His stand-up career reached its peak upon the release of his first comedy special Jamie Foxx: Straight from the Foxxhole in 1993.
In 1996, Jamie Foxx became the lead in his own sitcom, The Jamie Foxx Show, which he co-created with Bentley Kyle. The series was semi-autobiographical, starring Foxx as a Texas native working at his aunt and uncle's hotel to make ends meet while pursuing a career in Los Angeles.
During The Jamie Foxx Show's five-season run, Jamie Foxx's film career began to really take off, but more on that later. Foxx continued to work in television, mostly as a behind-the-scenes producer for several projects, and even as the director of the BET horror anthology Nite Tales.
More recently, Jamie Foxx was involved in the 2017 Showtime comedy White Famous. The series starred Jay Pharaoh as a black comedian struggling to make it in Hollywood. Foxx produced the series and made a couple of guest appearances as himself before Showtime cancelled the show after Season 1.
Jamie Foxx managed to acquire a more consistent television gig in 2017 with Beat Shazam, a game show, recently renewed for a third season, that is essentially a modern-day Name That Tune revamped with a title millennials could identify with. In it, Foxx, with co-host, DJ, and daughter Corrinne Foxx, challenges contestants to identify hit songs in less time than it takes the titular mobile app to.
In 2019, he made a fun surprise turn, taking over a role made famous by Sherman Hemsley in The Jeffersons for Live In Front of a Studio Audience. Jamie Foxx played George Jefferson, along with Wanda Sykes as Louise, in the live one-hour special that paid tribute legendary television producer Norman Lear by recreating classic episodes of the sitcoms he was famous for creating.
Jamie Foxx's legacy on the small screen has had lasting effects and continues to surprise audiences today. Yet, it is nothing compared to his big screen presence.
Jamie Foxx's Movie Career
When retracing Jamie Foxx's filmography, comic book movies, musicals, film noir, and genres of various styles can all be found. Of course, with every A-list star, an actor has to start somewhere.
Following his first year on In Living Color, Jamie Foxx made his feature film debut in 1992 as a security guard in Toys, an eccentric comedy from director Barry Levinson starring Robin Williams as toymaker trying to save the family business from his military general brother. He followed that up four years later in the romantic comedy The Truth About Cats and Dogs.
Speaking of romance in the cleanest way possible, Jamie Foxx found his first starring role in 1997's Booty Call, about two best friends (Foxx and Tommy Davidson) looking to find love after an extended dry streak. While other Hollywood stories might see the subject resorting to typecasting after starring in a vulgar hit comedy and leading a sitcom at the same time, Foxx's story is anything but.
Jamie Foxx followed Booty Call with a few more comedies before Oliver Stone cast him in the 1999 sports drama Any Given Sunday. Foxx credits his grandmother, whom he often cites as his creative muse, pushing him into football as what led him to play hard-partying NFL athlete Willie Beamen.
The role opened doors for Jamie Foxx to be perceived as a serious actor, leading to Michael Mann tapping him to star in his Will Smith-led Muhammad Ali biopic in 2001. Mann and Foxx re-teamed in 2004 for Collateral, in which Foxx plays a cab driver taken hostage by a contract killer played by Tom Cruise.
Collateral earned Jamie Foxx an Academy Award-nomination for Best Supporting Actor. That same year, he was nominated for Best Actor for his resurrection (because "performance" is just not an appropriate enough word) of legendary musician Ray Charles in Ray. For that film, he won.
The actor was already well-known for his multiple talents, but after his Oscar, Hollywood clamored for Jamie Foxx. He began starring in everything from war films (Jarhead), more crime dramas (Miami Vice for his third collaboration with Michael Mann), and would continue to stretch his musical talents while starring alongside Beyonce in Dreamgirls. He even got to play the president in White House Down, which some consider to be the better White House-set action film from 2013.
One of the most talked about roles of Jamie Foxx's came a year earlier when Quentin Tarantino cast him in Django Unchained. The pre-Civil-War-era western sees Foxx in the title role, originally intended for Will Smith, as a slave-turned-bounty-hunter given his freedom by fellow lawman Dr. King Schultz (Christoph Waltz).
After Django, Jamie Foxx's acting range only expanded in versatility. Since, he's been a Spider-Man villain, a psychotic thief in Baby Driver, Little John to Taron Egerton's Robin Hood, and will soon return to the comic book movie scene as Al Simmons in Todd McFarlane's reboot of Spawn.
As I said before, though, Jamie Foxx is a triple threat in the entertainment industry. What led him to become a chart-topping musician, too?
Jamie Foxx's Music Career
You may know Jamie Foxx best for leading the R&B scene with hits like the Grammy-winning "Blame It" with T-Pain or collaborating with Kanye West. Believe it or not Foxx, who began playing piano at 5 years old, got his feet wet in the music business long before.
Fresh off his success on In Living Color, Jamie Foxx released his debut album, Peep This, in 1994. Unfortunately, the album peaked at #78 on the Billboard 200 and it looked as if his music career was over as soon as it began.
That was until 2005 when Kanye West needed someone who could embody the late Ray Charles to perfect the "I Got A Woman" inspired hook of his single, "Gold Digger." Jamie Foxx, having filmed Ray just a year prior, was the only choice.
Later that year, Jamie Foxx released his sophomore solo album, 11 years after his somber debut. Unpredictable met mixed reviews, with Rolling Stone citing Foxx's "charm and A-list confidence" as the sole ingredient to the album's quality.
However, Jamie Foxx's charm and A-list confidence also managed help the album to hit #1 in its second week of release. Thus, he became the fourth Academy Award-winning actor to also earn a number one album on the BIllboard charts in the U.S.
Jamie Foxx continued to juggle his acting career with two concert tours and recording music, working with the likes of T.I., Little Wayne, and reteaming with Kanye West on his 2008 Unpredictable follow-up, Intuition. The album was thematically built around the concept of the complexity of female desires.
Intuition features Jamie Foxx's hit single "Blame It," featuring T-Pain. More famous than the song itself was its video, which depicted Foxx hitting up a night club accompanied by other celebrities, such as Samuel L. Jackson, Jake Gyllenhaal, Forest Whitaker, and (most surprisingly) Academy Award-winning filmmaker Ron Howard.
Don't believe me? See for yourself in the video below:
Jamie Foxx released his fourth studio album, Best Night of My Life, in 2010 to further mixed reviews and peaking at the second place spot of BIllboard's US Top R&B/Hip-Hop Albums chart. Foxx tried the concept album idea a second time with Hollywood: A Story of a Dozen roses, a 2015 release that tells the autobiographical story of a celebrity left by his lover in his time of need.
While Jamie Foxx has not released an album since 2015, he is not totally out of the game yet. In February 2019, he headlined a musical set at Maxim's "Big Game Experience" event, alongside acts such as Future and Diplo.
That is not to say that his celebrity has softened. Sometimes, Jamie Foxx may take some heat from starring in films that don't see much love on Rotten Tomatoes or low album sales, but his charisma and vast array of abilities as a performer are not to be taken lightly. Like I said, he can't be stopped.
Your Daily Blend of Entertainment News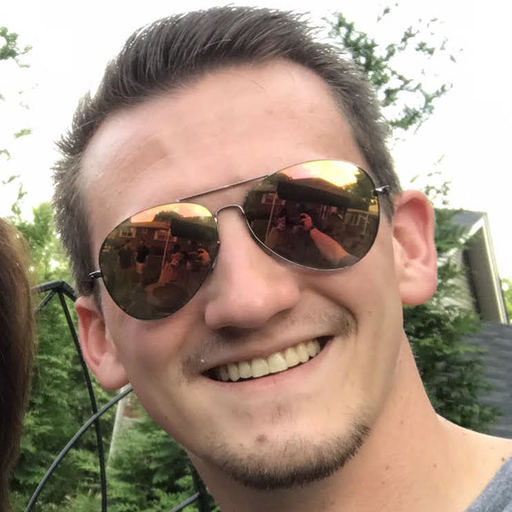 Jason has been writing since he was able to pick up a washable marker, with which he wrote his debut illustrated children's story, later transitioning to a short-lived comic book series and (very) amateur filmmaking before finally settling on pursuing a career in writing about movies in lieu of making them. Look for his name in almost any article about Batman.