One Track Sunday: Justin Timberlake Drops Suit & Tie Featuring Jay-Z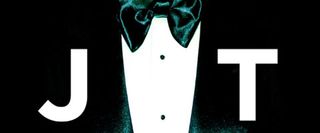 January has been a big month for music in general, but also for comebacks of different sorts. Andre 3000 and Big Boi sort-of had an Outkast reunion on a recent Frank Ocean remix, Destiny's Child is back--at least for a Super Bowl performance and one new track--and Justin Timberlake announced this week that he is getting back into the music game. The only thing cooler than making a big comeback announcement is having new music on hand, and on Sunday Timberlake released "Suit & Tie," the first new music video from the former N*Sync crooner.
Fans who have avidly been keeping tabs on the musician and actor knew new music was on the horizon. Just a few days ago, Timberlake's website posted a new countdown. As it turns out, when the clock ran out, fans were treated to a new track featuring Jay-Z. "Suit & Tie" can be previewed on Timberlake's site and can be purchased on iTunes.
Additionally, Timberlake posted a note explaining his desire to create new music, as well as some facts concerning when he got started with music again.
The track is a little less energetic than some of the singer and actor's most popular work when it first starts, but don't worry. While the introduction to the song might be one of the most strange, off-putting intros I've ever heard, the music progresses into a smooth and catchy track quite quickly. It's really annoying how adept at multiple things Timberlake manages to be, but if that means we get interesting music from the man, I guess I can't complain.
Amazing Race & Top Chef superfan with a pinch of Disney fairy dust thrown in. If you've created a rom-com I've probably watched it.
Your Daily Blend of Entertainment News
Thank you for signing up to CinemaBlend. You will receive a verification email shortly.
There was a problem. Please refresh the page and try again.