Willow Smith Rocking A Bald Head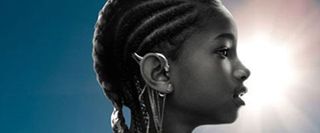 Budding music artist and daughter of Big Willy, Willow Smith busted onto the music scene with a simultaneously catchy and grating little diddy about whipping her hair back and forth. Ever since the song launched back in October of 2010, it seems like Smith's hair has been getting shorter and shorter. Which may be a way for the young songstress to attempt to harden and mature her look and persona. It sure makes the performance of her hit song a whole lot less exciting. Now, however, her newest cut seems sure to turn heads.
Willow Smith may have inadvertently invested in a bit of career suicide. In her case, nothing says I hate my biggest song like pulling a Sinead O'Connor and chopping off all of your hair. Willow herself debuted a picture of her new look over at Whosay. I just hope this doesn't end in an appearance on Saturday Night Live and a tearing up of a picture of the pope. You can check out the new hairdo, below.
Your Daily Blend of Entertainment News