The Croods opens with a visual reminder that spiffy digital animation actually belongs to an ancient line of storytelling methods that can be traced back to cave-wall paintings. These doodles helped pass narratives down from one generation to the next. Sadly, Croods itself likely won't enjoy such staying power, as its sentimental messages are garbled by its noisy, repetitive action sequences. But it's entertaining enough for younger audiences seeking a colorful trip through a familiar land.
"Familiar" because an inordinate amount of kid-friendly entertainment is – and, for a while now, has been – set in prehistoric time. Blue Sky Studios squeezed four feature-length Ice Age films out of a woolly mammoth making his way through multiple geological eras. If you're my age, you grew up on Captain Caveman cartoons, and The Flintstones was a primetime sitcom.
To this gaggle of Cretaceous characters we now add the Croods, a close-knit family who has managed to survive various hungry dangers because the overprotective father, Grug (Nicolas Cage), possesses a paralyzing fear of anything new. He's content keeping his clan safe in their dark, dank cave – an opinion that doesn't necessarily sit well with restless teenage daughter, Eep Crood (Emma Stone). "No one said survival was fun," Grug barks at his unhappy offspring, and he's right. The first act of Croods can be a dour affair.
One night, though, a glow emanating from outside the family's cave lures Eep into the darkness where she encounters a free-thinking -- and blue-jean-wearing -- wanderer named Guy (Ryan Reynolds) and his "pet" sloth, Belt (a crowd-pleasing character your children will be imitating for days). Guy boasts a number of skills Eep's never seen, from conjuring fire to trapping animals he'd like to hunt. But he also warns of a vague threat on the horizon he calls "the end of the world," which forces the Croods to abandon their cave and seek safety in the higher grounds of a nearby mountain range.
You get the impression that Croods directors Chris Sanders (Lilo & Stitch) and Kirk DeMicco (Space Chimps) needed one idea big enough to place Guy and the Croods together on a unifying quest, so they rushed into a conventional road-trip movie without having a clear-cut motivation or any real idea what to do once the family reached its destination. Guy tries to get his new friends to "ride the sun to tomorrow," whatever that means. That leads to a colorful trip through a Seussian environment filled with imaginative yet dangerous creatures.
But I honestly couldn't tell you exactly what was threatening to swallow up the Croods … and that's supposed to be an important plot point. Every once in a while, the ground would crack open underneath the fleeing family, and smoke or fire would rise up to consume them. But the obstacles are painfully unclear, and the hazards became repetitive after the third or fourth high-energy action sequence.
The journey's worth taking because the aforementioned energy levels are sustained through some loopy, twisty and bombastic episodes that make decent use of the film's 3D. Also, DeMicco and Sanders touch on emotional stepping stones shared between dads and daughters as rambunctious teenagers deal with first loves and prepare to fly from the nest. The Croods has a bad habit of circling back to its messages time and again, making the whole package feel a little uneven. But the repetition hammers home lessons about the importance of family, the need to adapt in order to survive, or the crucial difference between "living" and "just not dying." These timeless parenting issues still feel modern, even if the story's prehistoric setting is not. And the noteworthy morals bear repeating, even though your savvy young ones probably picked them up by the picture's midpoint.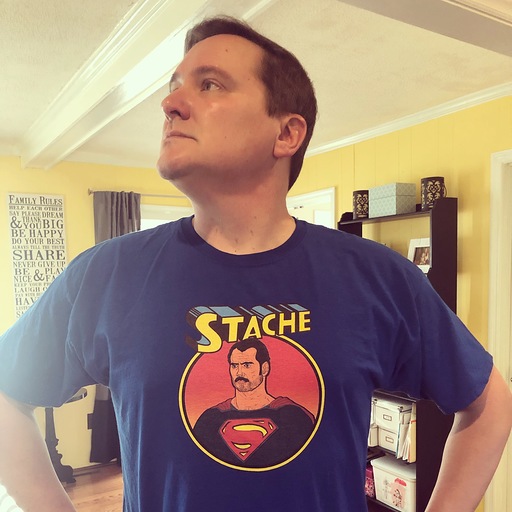 Sean O'Connell is a journalist and CinemaBlend's Managing Editor. Sean created ReelBlend, which he proudly cohosts with Jake Hamilton and Kevin McCarthy. And he's the author of RELEASE THE SNYDER CUT, the Spider-Man history book WITH GREAT POWER, and an upcoming book about Bruce Willis.