How To Watch Party Down Season 3 Online And Stream Revival Now From Anywhere
13 years later, Party Down returns for its third season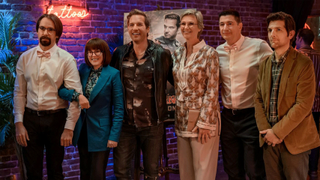 (Image credit: Colleen Hayes / Starz)
How to watch Party Down Season 3
Swipe to scroll horizontally
Watch Party Down Season 3: preview
Party Down, an American sitcom that initially aired its first two seasons in the late noughties is back almost thirteen years later for a third instalment. Staring Adam Scott and Jane Lynch before their respective skyrocketing to fame in Parks and Recreation and Glee, both are back for the reunion alongside a cast of familiar and new faces. Read our guide to find out how to watch Party Down Season 3 online from anywhere.
Centring around a group of people who work for a Los Angeles catering company called Party Down, all have their own aspirations beyond their small-time catering gigs with Henry Pollard (Scott) joining many of the characters in hoping to make it in Hollywood.
While Season 2 hinted at Pollard and the like finally getting their big break, Kyle (Ryan Hassen) is bringing the gang back together as he hires them to work an event serving drinks and canopés.
Sadly the character of Casey Klein (Lizzy Caplan) won't be returning. However Season 3 will see special guest appearances from Jennifer Garner, James Marsden, and more.
Take a trip down memory lane and find out how to watch Party Down Season 3 online from anywhere with our guide below - including free streams with free trials available on various services.
Watch Party Down Season 3 online in the US
STARZ (opens in new tab) is the place to watch Party Down Season 3 Stateside with episodes now dropping on the service every Friday from February 24.
STARZ usually costs $8.99 a month, but currently you can lock in a rate of $5 a month for your first three months (opens in new tab), saving you a total of $11.97 across the period.
As well as streaming all episodes of Party Down, STARZ is also the place to watch other hit originals including P-Valley, Gaslit, and Outlander.
Outside of the US and want to access your STARZ account? Find out below how a VPN can help.
How to watch Party Down Season 3 from anywhere
If you're a US citizen on vacation or working overseas trying to stream STARZ, you can still watch Party Down Season 3 just as you would at home.
While services like STARZ are only available within the States, there's a handy piece of software called a VPN which can change your IP address to make it look like you're accessing streaming services from any country in the world.
For example, US citizens in the UK can subscribe to a VPN, join a US based server and access their subscription from anywhere in the world, just like you would back home.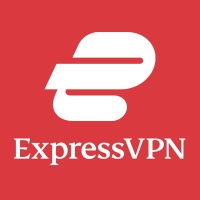 (opens in new tab)
Watch Party Down Season 3 as if you were at home with a VPN (opens in new tab)
Offering a 30-day money back guarantee, try out ExpressVPN, the best VPN for unblocking many of the major streaming services including STARZ, and stream from any device, including your mobile or tablet, laptop, TV, or gaming console. Run into any problems? ExpressVPN has an excellent customer support team on hand 24/7.
Step-by-step of using a VPN to unblock:
1. Choose a VPN and install it - our go-to recommendation is ExpressVPN (opens in new tab), with the 12-month plan offering the best value
2. Connect to a server - for STARZ. you'll want to connect to a server based in the US
3. Head over to your stream of choice - in this instance, STARZ (opens in new tab)
How to watch Party Down Season 3 online in Canada
If you're in Canada, you have the choice of watching Party Down Season 3 through linear TV or with a Crave subscription.
The first episode will air on the STARZ 1 channel at 10pm ET / 7pm PT on Friday, February 24, with new episodes airing every Friday from there on out for its six episode run.
Alternatively, if you don't have a cable package with the STARZ 1 channel, subscribe to Crave and choose between either its Crave Mobile plan ($9.99 a month + tax) or Crave Total ($19.99 a month + tax).
A US citizen currently north of the border? Use a VPN to port yourself back home and access your usual streaming service (opens in new tab).
How to watch Party Down Season 3 online in Australia
Aussies will be able to catch all new episodes of Party Down over a decade after it was last on our screens every Friday from February 24 with a Stan subscription.
You can get a 30 day free trial before paying a thing.
Stan streams can only be accessed if you're in Australia, so if you happen to be abroad for whatever reason, connect to a VPN use as you would at home (opens in new tab).
How to watch Party Down Season 3 online in the UK
Those in the UK will be delivered new episodes of Party Down Season 3 at the same time as the US through streaming service, Lionsgate Plus every Friday from February 24.
You can subscribe directly through Lionsgate Plus. Alternatively, you can add Lionsgate Plus to pre-existing subscriptions including adding it to your Amazon Prime account (opens in new tab), or through your Sky TV package (opens in new tab).
Whichever avenue you choose, new customers get a 7-day free trial (opens in new tab), thereafter it'll cost £5.99 a month.
---
Party Down Season 3 trailer
Party Down cast
Adam Scott as Henry Pollard
Ken Marino as Ron Donald
Ryan Hansen as Kyle Bradway
Martin Starr as Roman DeBeers
Megan Mullally as Lydia Dunfree
Jane Lynch as Constance Carmell
Jennifer Garner as Evie Adler
Tyrel Jackson Williams as Sackson
James Marsden as Jack Botty
Your Daily Blend of Entertainment News
Alice is eCommerce Editor at Future with a focus on streaming services and VPN across CinemaBlend and TechRadar. This includes writing and delivering the best buying advice on Disney Plus, HBO Max, Hulu, and other popular providers, as well as How to Watch articles so you know exactly where to stream the hottest new TV shows and movies where you are around the world. With over 5 years experience in the commercial writing space, Alice has been writing about consumer tech for the last 3 years, previously writing for Trusted Reviews before joining Future.