How To Watch Ted Lasso Season 3 Online And Stream New Episodes With Apple TV Plus Free Trial Now
AFC Richmond are back in the Prem – but at what cost?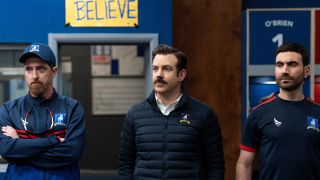 (Image credit: Apple)
Watch Ted Lasso Season 3
Swipe to scroll horizontally
Watch Ted Lasso Season 3: Synopsis
AFC Richmond have made it back to the promised land, but at what cost? Ted was sinking under the combined weight of internal turmoil and external pressure even before Nate's defection to West Ham, and it's fair to say that the English football media circus doesn't fancy the Greyhounds' chances of staying up without the Wonder Kid by the gaffer's side.
Despite being Apple TV Plus' biggest ever hit, there are serious reasons to believe that Ted Lasso Season 3 will be the final instalment of the cult show. Jason Sudeikis, who ordered a near-total rewrite when he was underwhelmed by the original blueprint for this season, has certainly hinted at that, and rumours of impending spinoffs seem to be gaining traction.
For now though, AFC Richmond are in the Premier League again, and relegation favorites or not, by Coach Beard's facial fuzz they're going to give it everything they've got!
But can they do so while sticking to the wholesome philosophy that got them there? Prospective new signing Zava may give AFC Richmond their best shot at beating the odds and staying up, but he makes Jamie Tartt look like a choir-boy. Still, if there's anybody that could keep him grounded it's Ted's newest assistant, the one and only Roy Kent.
We believe. Read on as we explain how to watch Ted Lasso Season 3 online and only with a subscription to Apple TV Plus, with new episodes dropping weekly from now.
How to watch Ted Lasso Season 3 Online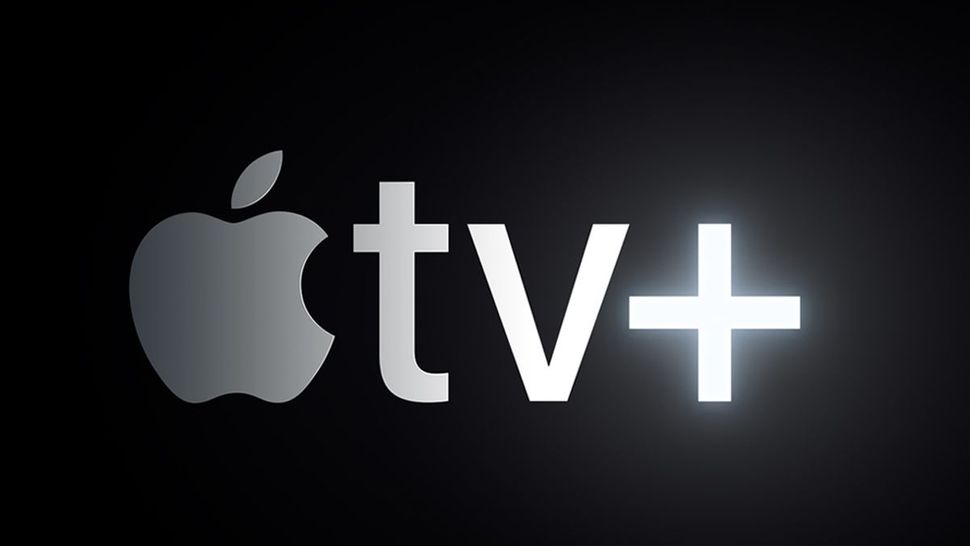 Ted Lasso Season 3 debuts on Apple TV Plus (opens in new tab) on March 15. New episodes will arrive on the platform every Wednesday at approximately 12am PT / 3am ET / 8am GMT, until the season finale on May 31.
If you're not already subscribed to Apple Plus, a subscription costs $6.99/£6.99/AU$9.99 per month (opens in new tab).
However, you may be able to take advantage of a free trial first.
If you buy an iPhone, iPad, Mac, or AppleTV, for instance, you'll be entitled to three months of Apple TV Plus for free (opens in new tab). For everyone else, Apple TV Plus offers a 7-day free trial (opens in new tab) as standard.
---
Ted Lasso Season 3 trailer
Ted Lasso Season 3 release schedule
Episode 1, "Smells Like Mean Spirit" - March 15
Episode 2, "(I Don't Want to Go to) Chelsea" - March 22
Episode 3, "36986" - March 29
Episode 4, "Big Week" - April 5
Episode 5, "Signs" - April 12
Episode 6, "Every Disadvantage Has Its Advantage" - April 19
Episode 7, "Ola's" - April 26
Episode 8, "We'll Never Have Paris" - May 3
Episode 9, "The Omission Attrition" - May 10
Episode 10, TBA - May 17
Episode 11, TBA - May 24
Episode 12, TBA - May 31
Your Daily Blend of Entertainment News
A freelance copywriter, content marketer and journalist who has written for Trusted Reviews, Gizmodo, The Independent and Newsweek, Aatif covers streaming at Future. When he's not watching, playing or discussing sport, he's probably reading, writing or dreaming about it.