Sling TV Free Trial: Is There One And What Other Deals Are Currently Available?
Find out if cutting the cord is for you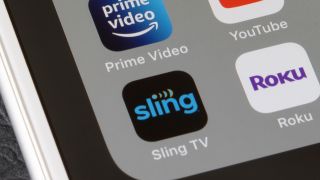 (Image credit: Shutterstock)
With the average cable package costing averaging $83 a month in the US, Sling TV proposes a more affordable alternative with its roster of live TV channels for a fraction of the price. Promising to save you hundreds of dollars a year, you also get the added versatility of streaming through just about any device (not just your TV) and won't be locked into any contracts. Able to cancel any time, in the past there's also been a Sling TV free trial, allowing new customers to test the service out before paying a cent.
Currently there is no free trial to speak of. However, Sling TV never deprives new and eligible returning customers of a good introductory offer. Right now that's a hefty half price saving (opens in new tab) on the Sling TV price for your first month, bringing it down to as little as $20 a month.
Can I currently get a Sling TV free trial?
Unfortunately, new subscribers can't get a Sling TV free trial when they sign up to the cable alternative right now.
Instead, it's all about its 50% off your first month deal (opens in new tab), bringing its packages down to as little as $20 a month.
The last time we saw a free trial offering was a year ago in March 2022, allowing new sign-ups to give the platform a go for 3-days. It has also been known to offer a whole 7-day trial period in the past.
That isn't to say there never will be one again, though. Unlike the HBO Max or Disney Plus free trial which disappeared never to be seen again, Sling TV is constantly in the habit of changing its introductory offer.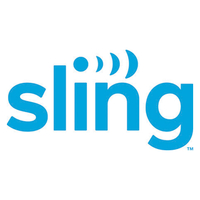 (opens in new tab)
Sling TV: save 50% off your first month (opens in new tab)
The choice for those looking to cut the cable - or who already have - Sling TV offers a whole host of live TV channels including CNN, BBC America, NBC, and Comedy Central. Choose between its Blue and Orange plans whether you want news, entertainment for all the family, or sports - or pay for both. Singularly, each plan costs $40 a month, or get both for $55 a month.
What is the cheapest way to get Sling TV without a free trial?
As mentioned, while there isn't currently a Sling TV free trial, you can pay just half the price of either its Blue or Orange (or both) plans for your first month. And that isn't the only Sling TV deal available.
Sling TV always has a bunch of offers available for new sign-ups. Right now these include:
If you want to access OTA channels through Sling TV, it may be worth checking out some of its antenna bundled offers, giving you a great subscription and the hardware to watch live local channels in one.
What can I watch with Sling TV's free catalog?
Don't say Sling TV never gave you anything. While they may have axed the Sling TV free trial (for the time being, anyway), you can stream a bunch of content for nothing (opens in new tab). This includes over 210 live channels and hours and hours of on-demand content, from hit TV shows to movies.
You can even get a taste of what a Sling TV subscription will give you (not unlike a free trial) with its Sling First Look section, allowing you to watch the first episode of a number of TV shows available in full to paying customers.
No credit card required, you just have to make a free account and you can stream across devices.
(opens in new tab)
How to sign up to Sling TV
Head to Sling TV's website

(opens in new tab)

Click 'Try Us Today'
Enter an email address and password
Select one of its three plans
Scroll through and add any Add-Ons and Extras
Here you can also choose to upgrade your DVR allowance
Click 'Check Out'
Enter your billing information
Click 'Finish & Submit'
---
Your Daily Blend of Entertainment News
Alice is eCommerce Editor at Future with a focus on streaming services and VPN across CinemaBlend and TechRadar. This includes writing and delivering the best buying advice on Disney Plus, HBO Max, Hulu, and other popular providers, as well as How to Watch articles so you know exactly where to stream the hottest new TV shows and movies where you are around the world. With over 5 years experience in the commercial writing space, Alice has been writing about consumer tech for the last 3 years, previously writing for Trusted Reviews before joining Future.