How To Get Free OTA Channels With Sling TV
Watch local channels with Sling TV antenna solutions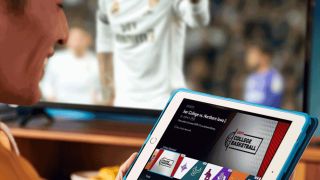 (Image credit: Sling TV)
You may have heard that ABC was recently added to Sling TV's Blue plan, available over the air (OTA) in select regions and seeing the Sling TV price increase by $5 where subscribers are able to broadcast the channel. However, as an online subscription, how does one access the likes of ABC and other local channels including NBC, FOX, and PBS? We explain how to watch free local channels in our Sling TV OTA guide.
How to watch local channels with your Sling TV subscription
In order to watch free local channels including ABC, CBS, FOX, NBC, PBS, The CW, and more, all you need is to partner your Sling TV subscription with an antenna plugged into the back of your TV.
While cable providers will have you believe these are paid-for channels, with the right set-up you can access an abundance of OTA channels (subject to your region), and can streamline them straight into your Sling TV subscription, too.
Even better, no need to pay for any expensive hardware - Sling TV offers a bunch of bundles that throw in antennas for free or at a reduced cost.
What Sling TV deals are available with antennas?
Combine some nifty hardware with your Sling TV subscription in these Sling TV antenna bundles. Prepay so many months of Sling TV and the cable cutter will send you select antenna models for free (or at a seriously reduced rate).
Of course, if you're not interested in gaining access to free OTA channels, you can also sign up to Sling TV's general introductory offer, explained in full below: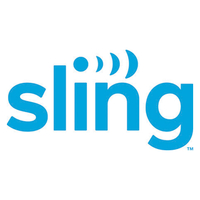 Sling TV: save 50% off your first month
The choice for those looking to cut the cable - or who already have - Sling TV offers a whole host of live TV channels including CNN, BBC America, NBC, and Comedy Central. Choose between its Blue and Orange plans whether you want news, entertainment for all the family, or sports - or pay for both. Singularly, each plan costs $40 a month, or get both for $55 a month.
What is an HD Antenna?
Cut the cord - well almost. An HD antenna allows you to cut ties with pricey cable providers charging you for otherwise free channels. Simply plug the HD antenna into the back of your TV and access OTA channels like ABC, CBS, FOX, and NBC. Through the HD antenna, you'll also be able to stream other Sling TV content through your TV.
It's worth noting, however, that you don't have to rely on Sling to take advantage of an OTA antenna. You can pick up any indoor antenna online or at many big-box stores and use it to access any local channels in your area.
While ABC, Fox, CBS, NBC, and others are all made available over the air, it's worth checking your specific location to see what channels will actually be made available to you OTA. Even then there are plenty of factors that affect your OTA reception as well – the quality of your antenna, where exactly you place it, and which direction it faces, etc.
What is an AirTV antenna?
Unlike an HD antenna which you plug into your TV and watch in a more traditional fashion, if you're wanting to access such channels on the move and/or through your mobile devices, you'll need an AirTV antenna.
Not only can you sit down and watch local channels as you would with linear TV, but you can also access local channels through the Sling TV app on your tablet or smartphone, as well as through streaming devices like a Roku or Fire Stick. This allows you to tune into live broadcasts on the go.
How does this work? Depending on which AirTV antenna you choose, you can connect one antenna the same WiFi your devices are connected to and access live streams that way both inside and outside of the home.
These antennas also often come with some amount of DVR space, allowing you to record and watch back live TV as your leisure.
---
Your Daily Blend of Entertainment News
Alice is eCommerce Editor at Future with a focus on streaming services and VPN across CinemaBlend and TechRadar. This includes writing and delivering the best buying advice on Disney Plus, HBO Max, Hulu, and other popular providers, as well as How to Watch articles so you know exactly where to stream the hottest new TV shows and movies where you are around the world. With over 5 years experience in the commercial writing space, Alice has been writing about consumer tech for the last 3 years, previously writing for Trusted Reviews before joining Future.