The Best Reality TV Shows And How To Watch Them On Demand
Binge-worthy reality TV and where to stream it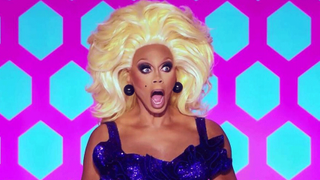 (Image credit: MTV)
Looking for a heady dose of reality TV? There's certainly no shortage of shows about wealthy, attractive individuals looking for love or someone to throw wine over. And phenomenally successful franchises like the Real Housewives have sprouted spin-offs and international adaptations faster than the lead of the Bachelor can take his shirt off.
Whether it's a gaggle of botoxed housewives hurling insults and fine china over dinner, young love and loyalty put to the test as couples try and find their forever person, or the country's top drag queens serving shade and sick'ning runway lewks, the result is nearly always the same: jaw-dropping, addictive, can't-look-away TV.
Romance, rivalries, exotic locations and washboard abs: you'll find all that and more here in our roundup of five of the best reality TV shows currently available to watch on-demand, as well as exactly where to find them.
---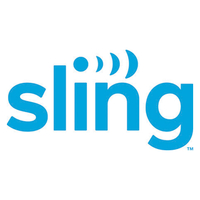 (opens in new tab)
Sling TV: save 50% off your first month (opens in new tab)
The choice for those looking to cut the cable - or who already have - Sling TV offers a whole host of live TV channels that broadcast your favorite reality TV shows, including VH1, MTV, and Bravo. Get its Blue package and the Sling TV price comes to $40 a month, with the option to currently save 50% off your first month. You can get even more channels by adding on its Comedy Extra package.
Best Reality TV Shows On Demand: Watch RuPaul's Drag Race
Mama Ru's drag competition has come a long way since 2009. Fourteen years on and you can't swing a busted-ass wig without hitting one of a dozen international iterations, plus multiple spin-off series like Untucked where the queens serve piping hot tea following the judges' critiques.
Most episodes feature both a mini and maxi challenge, favorite among them the queens "reading" their competitors to filth, imitating A to Zee-list celebrities in the iconic Snatch Game, or putting on an all-singing, all-dancing Rusical. And then they need to put together some gag-worthy looks for the runway. Following the judges' feedback, the bottom two queens lip-sync for their mother-tucking life in the show's full-throttle crescendo, where they heartily emote and execute some jaw-dropping dance moves to avoid being sent home.
Presenting a vibrantly diverse LGBTQ+ cast, the hit franchise is a joyful celebration of the art of drag with an uplifting message of self-acceptance, now found at its new MTV home. RuPaul: shantay you stay!
Best Reality TV Shows On Demand: Watch The Bachelor
It's the dating TV series of your dreams. Since 2002, ABC's phenomenally popular show has helped brooding bachelors try and find their "forever person" from a pool of about 30 equally eligible – and just a little thirsty – women. It's a positive petri dish for young romance in which the contestants vie to win the bachelor's hand in marriage.
Those the bachelor might be compatible with he grants a rose so they can get to know each other better, with the producers providing them with candle-lit dinners, magical trips abroad, and later on even an evening alone in the Fantasy Suite. But eventually the bachelor has to make the pained decision of who to offer his final rose to – and hope that, unlike Clayton Echard, he's not publicly rejected on national TV.
The Bachelor has spawned 27 seasons, a rabid fanbase, and a dozen spin-offs. Despite its fairy-tale format, though, it's often most compelling when demonstrating the messy nature of romance: from jealous bickering among competitors, to the lead declaring that "I think I'm in love. I'm in love with three women." Well, that's amore!
US: FuboTV

(opens in new tab)

or Hulu next day
CA: Citytv

(opens in new tab)

UK: Hayu

(opens in new tab)

AUS: Unavailable
Best Reality TV Shows On Demand: Watch The Real Housewives Franchise
This Bravo channel behemoth grew out of from The Real Housewives of Orange County back in 2006 to take over the world. It appears that, as each season ends, multiple new versions of the show emerge, something like the unstoppable, multi-headed hydra of Greek mythology.
The series offers a highly addictive, imitable format: focusing on a group of wealthy socialites and female friends in various cities whose grievances the show's producers quietly ignite.
Combining the suburban drama of Desperate Housewives with the reality TV format, this "docu-soap" franchise drops viewers into the daily lives and dilemmas of well-heeled women from myriad backgrounds, with different versions of the show taking place from New York to Beverley Hills, Atlanta to Athens, Washington D.C. to Dubai.
It's escapist TV of the highest order as these affluent women enjoy the jet setting, fine-dining lifestyle. But, even when nestled in the lap of luxury, the housewives carry a grudge better than a Louis Vuitton bag: there's no shortage of bust ups and shade exchanged between these warring besties.
Best Reality TV Shows On Demand: Watch Love Island (UK)
This British dating game show continues to get viewers hot under the collar, being one of the UK's top-rated TV series. And the lure of love – and the chance of winning £50,000 for the victorious couple – has singletons lining up to spoon with someone special on the island of Mallorca.
Hosting as of 2023 is radio DJ and presenter Maya Jama, who'll keep passions in check as islanders couple up and engage in games and challenges that either expose the cracks in their relationships or make plain the depth of their affection, like the contentious Snog, Marry, Pie or a round of Mr and Mrs.
And over the course of eight weeks, this bunch of scantily clad hotties find themselves torn between love, loyalty, greed and lust while trying not to give everyone the ick. The show's most dramatic twists occur after a stay at Casa Amor, the infamous villa in which half the islanders meet a raft of sexy new suitors. Will they kiss someone else? Will they stick with their current partner? Or will they be left un-coupled and booted off the island?
Best Reality TV Shows On Demand: Watch Family Karma
This endearing addition to Bravo's reality TV roster debuted in 2020, charting the close bonds between several Indian-American families who moved to Florida at around the same time. With heart and humor it documents the intergenerational differences between a group of young, affluent best friends and their fairly traditional parents, who, more than anything, are just dying to see them married off.
It's a fascinating glimpse into a clash of cultures, although the group's dilemmas are pretty universally relatable. Much to his wife Richa's amusement, class clown Vishal is scared witless of his disapproving mother-in-law; fashion entrepreneur Anisha is constantly hounded to provide her parents with grandchildren, while free-spirited best friend Bali is considered a rule-breaking, glamorous "Insta-auntie".
There's plenty of Bravo-style drama here. But there's also a touching unity and tolerance throughout too. That's epitomised by this community's acceptance of Season 3's marriage between Amrit Kapai and Nick Kouchoukos, whose three-day same-sex wedding in Atlanta celebrated an inter-faith union too.
Watch the best reality TV shows from anywhere
If you're a on vacation or working overseas trying to access your usual streaming service, you can still watch the best reality TV shows on demand just as you would at home.
While services like Sling TV, ITVX, and 9Now are only available in their specific regions (e.g. the US, UK, and Australia), there's a handy piece of software called a VPN which can change your IP address to make it look like you're accessing streaming services from any country in the world.
For example, US citizens in the UK can subscribe to a VPN, join a US based server and access their Sling TV subscription from anywhere in the world, just like you would back home.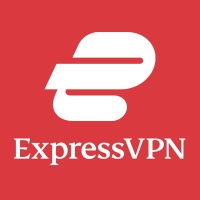 (opens in new tab)
Watch the best reality TV shows as if you were at home with a VPN (opens in new tab)
Offering a 30-day money back guarantee, try out ExpressVPN, the best VPN for unblocking many of the major streaming services including Sling TV, FuboTV, and ITVX, and stream from any device, including your mobile or tablet, laptop, TV, or gaming console. Run into any problems? ExpressVPN has an excellent customer support team on hand 24/7.
Step-by-step of using a VPN to unblock:
1. Choose a VPN and install it - our go-to recommendation is ExpressVPN (opens in new tab), with the 12-month plan offering the best value
2. Connect to a server - for Philo, Sling etc. you'll want to connect to a server based in the US
3. Head over to your stream of choice - in this instance, Philo, Sling TV, or FuboTV
Your Daily Blend of Entertainment News
Daniel Pateman has been a freelance writer since 2018 and writing for fun for much longer. He currently works across Future Plc brands like TechRadar, T3, Games Radar, and What Hi-Fi?, where he has produced detailed guides on the best streaming services and regularly writes How to Watch pieces informing our readers where to watch the hottest new films and TV shows.
In addition to his work with Future, Daniel writes broadly on topics across the cultural spectrum, including photography, sculpture, painting, and film, the latter being the medium closest to his heart. He's been published in Aesthetica, The Brooklyn Rail, and Eyeline magazine, interviewed various artists and has reviewed exhibitions within the UK and internationally. He's also commissioned by curators and artists to help produce catalogue essays, press releases, and museum wall text.