The 10 Greatest NCIS Guest Stars, Ranked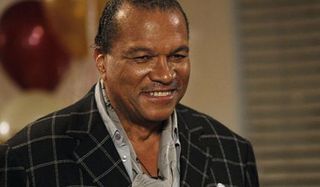 NCIS has been on the air for a whopping 13 seasons (and is renewed for more). In that time, a slew of famous faces have popped up on the series in guest starring roles and stints. While most of these appearances haven't had the nerd cred that guests on The Big Bang Theory or various superhero shows have, many have been memorable in their own right. So, we culled through all of the names who have popped up on the show and ranked them by sheer awesomeness, how memorable their characters were and how well they were utilized within NCIS' case-of-the-week plot.
Without further ado, and with zero apologies to all of the snubbed Lost actors, here is our list of the top 10 greatest guest stars on NCIS, ranked. You can check them out, below.
10. Zac Efron
Back in Season 3, the CBS drama enlisted the help of Zac Efron in an episode called "Deception." It was a small role, but it gave Zac Efron the chance to shine before he was famous. In fact, the episode aired just a few short weeks before High School Musical hit the schedule, propelling the young actor to fame. The rest is history.
9. Lindsay Wagner
This is one of the few geeky castings that NCIS has indulged in. Anyone familiar with Bionic Woman should know Lindsay Wagnar played the lead in the 1970s TV series. She popped up more recently in a Season 13 episode that gave us a little more insight into Ellie's backstory. Wagner played her mother, Barbara, who doled out plenty of life advice to her daughter and even shared some embarrassing Bishop stories with Gibbs during her time onscreen. It was a classic stint, and even better, there's theoretically potential for her to pop back up in the future!
8. Terry O'Quinn
Honestly, it was really difficult choosing who to throw into this slot. There have been a handful of Lost alumni on the series over the years, and choosing between Josh Holloway—who was on NCIS back in 2004 before Lost started—Emilie de Ravin—who appeared way back in 2003—is never an easy prospect. What we liked about Terry O'Quinn's gig was that the man played a recurring character on JAG during its run. Those who are familiar know that NCIS is a spinoff of JAG. While O'Quinn did play a different character on NCIS--one with a history with Gibbs--it was super cool that he could appear on both shows.
7. Lily Tomlin
We've obviously proven we're fond of the family members of major characters showing up, especially when they are played by famous actors and actresses. In the Season 9 episode "The Penelope Papers," Lily Tomlin was cast to play none other than McGee's grandmother, an ex-hippie with some secrets related to hybrid caterpillars. Yes, it was a weird episode, but we're still thinking about it years and years later.
6. Abigail Breslin
Abigail Breslin is set to play the lead in the upcoming Dirty Dancing TV movie, but when she appeared on NCIS way back in 2004, she was much, much younger. The cute little girl had already appeared in Signs but this was even before her big Little Miss Sunshine debut. Still, you could tell in the Season 2 premiere that a star was being born, as Abigail Breslin played a young, blind pianist who was kidnapped and suffered under her captor, only to find out it was someone close to her who had kidnapped her later on. This was one NCIS stint we haven't forgotten.
5. Bob Newhart
Comedian legend Bob Newhart was the star of several famous TV shows, but these days, he's been crushing the world of guest stints. He's probably more famous for guesting on The Big Bang Theory as the belated Professor Proton, but his role on NCIS was also a good one. He played Dr. Walter Magnus, the former NCIS chief medical examiner who was replaced by Donald Mallard. In the Season 8 episode, he came way out of retirement to help with a case, but it ended on a sad note when we learned Magnus was suffering from Alzheimers. NCIS doesn't often get emotional, but this stint really had a big aww moment at the end.
4. Colin Hanks
Colin Hanks recently played an endearing cop on Fargo, but on NCIS, he was a quite a bit more unlikeable. Hanks' character, Parsons, was around for 3 episodes in Season 11. During that time, the cast members actually referred to him as "Evil McGee," because he looked similar to Sean Murray's character, but was inherently nothing like him. Eventually Parsons' plans to get Gibbs out of the game were foiled and the team moved forward, unimpeded. It was still a great guest stint, though.
3. Jon Cryer
Jon Cryer's appearance on NCIS was really special, mostly because Cryer is a CBS alum who really loves the show. The long-running series figured out a way to sign the former Two and a Half Men actor on for several episodes. The actor played Navy surgeon Dr. Taft and saved Gibbs' life early on in Season 13. Not a bad way to spend a multi-episode guest stint.
2. Billy Dee Williams
Star Wars actor Billy Dee Williams guest starred on NCIS back in the Season 10 episode "The Namesake", playing Gibbs' namesake Leroy Jethro Moore, who had a falling out with Gibbs' father many years ago. While a case was still investigated during the episode, the big moment was when Gibbs' dad and LJ finally met to make amends many years after their initial friendship fell apart. It's a stint that nearly made the top of our list.
Like Jon Cryer and a few of the other guest stars on this list, Jamie Lee Curtis was important enough to pop up in multiple episodes, playing Gibbs' girlfriend, Samantha Ryan. She's not a basic love interest on the procedural, though. She proved helpful to Gibbs and the team with a case in Season 9 regarding Harper Dearing. Unfortunately, she also had a scary ex, and when Mr. Dearing helped her ex to leave prison, she dropped everything and left, thus ending what we feel was the greatest guest stint in the history of NCIS.
Close But No Cigar:Jaleel White, Corey Stoll, Eric Stonestreet, all the other former Lost cast members, Jeri Ryan, Hal Holbrook, Robert Patrick
This poll is no longer available.
Your Daily Blend of Entertainment News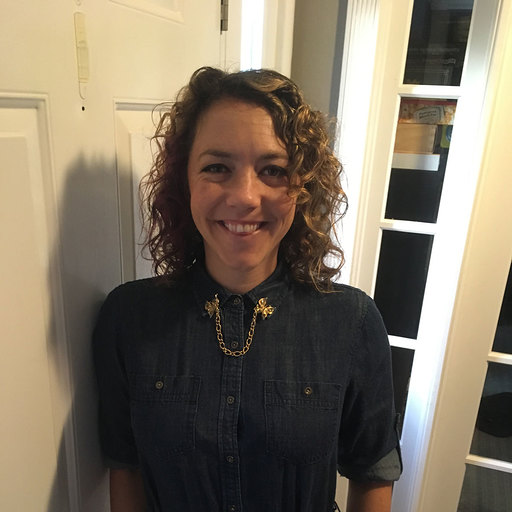 Reality TV fan with a pinch of Disney fairy dust thrown in. Theme park junkie. If you've created a rom-com I've probably watched it.