11 TV Shows Yanked Off The Air Following A Real-Life Scandal
These shows couldn't handle the heat.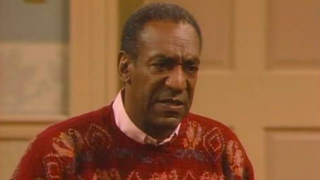 (Image credit: TV Land)
In the current politically correct climate, TV networks are constantly looking at ways to stay on the right side of the line. However, when networks invest in over-the-top personalities to get people to tune in to their channels, sometimes those networks end up signing on individuals who can't be controlled, and who end up causing scandals. Back in the day, controversial news could be shoved under the rug a bit more, but during the internet age, that's become nearly impossible, and networks have responded by pulling shows from the channel. Without further ado, here are 11 TV shows that were yanked off the air after a real-life scandal.
19 Kids And Counting, TLC
For years, 19 Kids and Counting was a staple on TLC. Regardless, it's hard for a series to come back after reports surface indicating one of a show's main cast members has molested his sisters and other young women as a teen, and that's exactly what happened with star Josh Duggar. Early on, TLC actually just temporarily pulled the series, but when it became clear the Duggar allegations were true and advertisers began bailing, the network opted to cancel the series for good.
Man Finds Food, Travel Channel
The story of Adam Richman's show getting pulled from the Travel Channel may be among the weirdest on this list. About a year ago, Richman's show was about to air when he got into an Instagram kerfuffle over the use of the hashtag #thinspiration. The argument got pretty vocal and more than a little out-of-control. Richman may be good at eating, but he's not great at internet insults, telling random Instagram users to commit suicide. These creepy, weird, over-the-top exchanges led to the cancellation of his show.
Dukes of Hazzard, TV Land
Dukes of Hazzard is one of the rare series that has been pulled from a network years and years after it made its original run on TV. The syndicated TV show was yanked from the channel following the tragic South Carolina shootings, during which a 21-year-old accused murderer Dylan Roof shot up a black congregation in a Charleston church. Afterward, the Confederate Battle Flag's widespread use in the South came into question, and that led to stores, companies and even TV Land banning the famous Dukes of Hazzard Dodge Charger, The General Lee.
Here Comes Honey Boo Boo, TLC
For a brief moment in time, Here Comes Honey Boo Boo was a phenomenon. Both widely watched and widely reviled, the TLC reality series did some big ratings, but the network felt it was forced to shut the program down after it was revealed series lead Mama June was carrying on an affair with a child molester who had been convicted of molesting her daughter. TLC may have tried to hold onto 19 Kids and Counting for a little bit before making a decision, but Here Comes Honey Boo Boo was dropped without a second thought.
Buckwild, MTV
Back in 2013, MTV introduced Buckwild, a backwoods take on the Jersey Shore crowd, who lived in Appalachia and got up to a lot of shenanigans. Unfortunately, one of those fun-filled days led to the death of Shain Gandee, who died of carbon monoxide poisoning while on a hunting and four-wheeling trip with relatives. This accident was more tragic than scandalous, but it still led to MTV suspending production and then officially canceling its freshman series, which had already been renewed for Season 2.
Luck, HBO
With its provocative programming, HBO occasionally has to deal with criticism, but rarely does that criticism lead to the actual cancellation of a series. However, a couple of years ago, the network was filming the horse racing-based series Luck when a horse died while filming on set. (The horse fell over while rearing and had to be put down.) A lawsuit followed and Luck became the focus of PETA complaints. Mired in controversy, the subscription cable network ultimately opted to yank Luck from the schedule. Despite its title, the series was not so lucky, after all.
Paula Deen, Food Network
Paula Deen is a rare case, as the celebrity chef spent 13 years on the Food Network before a racism controversy regarding the past use of the "n" word caused her to be fired. Subsequently, all of her large body of TV work was also blocked from airing on the channel. The chef and entrepreneur later bought all of that work from the Food Network so she could figure out a way to make them available to her hordes of fans.
8 Minutes, A&E
8 Minutes was supposed to be a simple reality series about a former police officer helping women to get out of prostitution. After an 8-minute plea, women could choose to continue their lifestyle or try to get out. However, news broke that the women were actually only given a few hundred bucks and a phone number following their TV appearance, and A&E took heat for lying to the poor women that ended up in a worse situation than when they started. A day later, the show was pulled and the episodes even disappeared from A&E's website.
The Cosby Show, TV Land
If you've missed out on the Bill Cosby rape allegations over the last several months, you must've been on a months-long nature trek or living without wi-fi. While Cosby had a Netflix special that has been permanently shelved by the streaming service and other contracts dropped, one of the unintended consequences of the allegations against the actor was that The Cosby Show was yanked off of TV Land and repeats will no longer air on the cabler. TV is pretty Cosby-free at this point.
All My Babies Mamas, Oxygen
This TV special would have followed rapper Shawty Lo, his 10 baby mamas, and his eleven children of different ages. However, in a rare move, complaints from Parent groups (here's looking at you, PTC) along with random individuals on the internet prompted the special to be dropped from the schedule. It never lived to see the light of day, although in this case, I'm not sure anyone missed anything.
The Good Life, TBS
Back in 2012, CeeLo Green was a big name. He had a sweet gig on NBC's The Voice and a TBS series The Good Life. Unfortunately, his empire came tumbling down when CeeLo was accused of putting ecstasy in a date's drink. TBS quickly distanced themselves from the performer and actor and cancelled The Good Life after Green made some controversial comments on Twitter regarding rape.
Your Daily Blend of Entertainment News