Game Of Thrones Season 7: What We Know So Far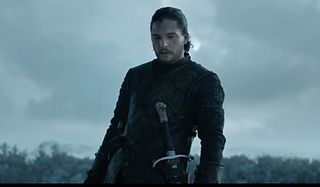 Game of Thrones has been one of the most popular shows on HBO for a long time. While the series might be in the twilight of its life at this point, audience interest has shown no signs of slowing down. The hit show has already been renewed for Season 7 and there's a remarkable amount of information we already know about the upcoming season, which is why we've compiled this informative guide looking into everything we know so far about Season 7 of Game of Thrones. Take a look at all of the fun information we know regarding Season 7, below.
Looking for all the details regarding Season 6 of Game of Thrones? No problem, head here. In addition, Game Of Thrones: The Complete Sixth Season is now available on Digital.
When Will Game Of Thrones Season 7 Air?
As noted prior, Game of Thrones has already been renewed for Season 7 by HBO, which means we will definitely be getting new episodes of the long-running drama in 2017. What we don't know is exactly when the next season will hit the schedule. While some seasons have started in March, Season 6 didn't kick off until the end of April. However, Season 7 looks like it will probably air even later, as HBO has confirmed the premiere will come during the summer of 2017. This is happening because the show started production later this year, in order to account for winter weather. Winter has not been fun for some of the actor's on the show.
What Have We Seen So Far?
A whole lot of nothing. While some photos have leaked from the set showing that major characters Dany and Jon Snow and their factions of followers may meet and even align with one another, HBO hasn't officially released any footage. Game of Thrones Season 6 just finished its run on HBO, so there's not a lot going on with the show right now, and we certainly haven't seen any footage from Season 7, yet. However, a lot of the current storylines on the long-running series are guaranteed to continue into next season.
How Many Seasons Has Game Of Thrones Been Renewed For?
Game of Thrones has currently only been renewed for Season 7 by HBO. However, since the showrunners have already stated that they'd like to wrap the show up at the end of an eighth season (and the network has gone along with this idea) and since the Game of Thrones cast is in the process of renewing their contracts for Season 8, we should probably expect that the fantasy series will get at least one more season. The drama was renewed at the same time the network renewed Veep for Season 6 and Silicon Valley for Season 4. Game of Thrones, especially, is massively popular, so the renewal is not exactly a huge surprise. Regardless, the Season 7 renewal indicates that next year will not be the last, which is good news considering a while ago the showrunners started talking about the end of the HBO drama. Which brings us to our next point...
Where Did We Last Leave Off?
The Season 6 finale made it clear that Game of Thrones is in the twilight of its life, but still has quite a few things to figure out before the end of the series. In the North, Lyanna Mormont spoke out about Jon Snow's bastard status and rallied the other bannermen in the North to support Snow. Meanwhile, Bran found another weirdwood tree and was able to see the next vision--which explained much more about Jon Snow's parentage, including that he is the son of Lyanna Stark and not Ned's. Meanwhile, Littlefinger declared his love for Sansa, which she coolly brushed off, but I'm not so sure she's happy about everyone rallying behind Jon Snow. Also in the North, Sansa revealed that winter has finally come.
In King's Landing, Cersei made a calculated decision that resulted in disaster. While Loras Tyrell was dealing with his trial, Cersei coolly decided to blow her own trial off. Soon after, Qyburn sent the children he had trained into the city to enact a plan. The children activated wildfire that had been left in tunnels under the city, and the High Sparrow, Margaery Tyrell, Loras Tyrell, Mace Tyrell and others lost their lives as a result. In the aftermath, Tommen killed himself and Jaime Lannister returned home, just in time to see his beloved (and sister) take the Iron Throne.
In the South, the Sand Snakes were still plotting. They were soon joined by Olenna Tyrell, who was displeased to learn her entire family had been murdered by Cersei Lannister. In addition, we soon learned that Varys had also traveled to Dorne to convince the country to take action.
This leads us to Daenerys Targaryen, who finally headed toward Westeros, with Theon and Yara Greyjoy in tow. She left Daario behind, but took her ships and her Dothraki and Unsullied armies with her on the ships the Greyjoys and Meereenese had brought. All in all, "The Winds Of Winter" was an eventful episode, and it sets Game of Thrones up for more exciting stuff to come.
What's Going On With The End Of Game Of Thrones?
For quite some time now, we've been hearing about the potential for Game of Thrones to end sooner rather than later. Showrunners Dan Weiss and David Benioff have been discussing ending Game of Thrones after Season 7 or 8 for some time. They've often said they want to wrap up the story as succinctly as possible.
However, for a while, HBO kept hope alive, mentioning that the subscription cable network would love to keep the show on the air through at least Season 10. Unfortunately, it doesn't look as if HBO will be getting its wish. Instead, the showrunners have already concocted a plan to put together two more seasons of Game Of Thrones to end the series. Both of those seasons are expected to be shortened seasons, as well. Various reports have indicated that Season 7 will have as few as 7 episodes and we know the showrunners feel they only have enough total story left to tell to fit around 13 episodes. We'll let you know as soon as we have the exact episode count for Seasons 7 and 8.
Who Is Cast In Season 7 Of Game Of Thrones?
Most of the main cast will be back. As time has worn on, many Game of Thrones lead characters have not died in as swift succession as they did early on. Some characters who have died, like Jon Snow, have even come back from the dead. Expect all of the main characters who did not die at some point during Season 6 to return for Season 7, as well. Game of Thrones also has a penchant for bringing back characters we haven't seen for a while, but since Season 6 brought back a ton of those characters and wrapped up many of their storylines, like the Blackfish's, I'm not sure how many characters will be able to be "brought back" as Game of Thrones continues getting closer to the ultimate ending.
Game of Thrones often kills off a lot of characters, and several big characters bit the dust during Season 6. The season kicked off with Ellaria Sand and her co-conspirators wreaking havoc in Dorne and killing off Doran Martell, Areo Hotah and Trystane. The White Walkers continued to expand, and we also said goodbye to the Three-Eyed Raven, Leaf and Bran's direwolf Summer. The saddest moment of that episode, however, had to be when Hodor sacrificed himself to save Bran and Meera. Rickon's direwolf Shaggydog also perished, as did Asha, Balon Greyjoy, Roose Bolton, Walda Frey, and Ramsay's baby half-sibling. After being revived from the dead, Jon Snow hanged Alliser Thorne, Olly and the others involved in the plot. Dany also killed a slew of Dothraki khals, burning them alive. We said goodbye to Sandor Clegane's new mentor Brother Ray and the rest of his followers, who were murdered by the Brotherhood Without Banners. Near the end of Season 6, a whole slew of other big names were killed off of the series. Arya finally escaped The Waif by killing her. Then, we said goodbye to Ramsay Bolton and a bunch of his men, along with some of the good guys, including the giant Wun-Wun and Rickon Stark, during "The Battle of the Bastards." The death toll didn't stop there. During the finale, Arya Stark took out Walder Frey. (And may I just say "finally!") In addition, a scheme from Cersei's end led to the deaths of the High Sparrow, Margaery Tyrell, Loras Tyrell, Mace Tyrell and sadly for Cersei, Tommen Baratheon.
During Season 7, expect to see major players like Daenerys Targaryen, Sansa Stark, new King of the North Jon Snow, Cersei Lannister, Jaime Lannister, Tyrion Lannister, Yara Greyjoy, Olenna Tyrell, The Sand Snakes, Bran Stark, Arya Stark and more pop up. The Sand Snakes were recently seen on set, although the fates of some of them are up in the air. Also expect characters like Varys, Littlefinger, The Hound, The Mountain and hopefully even Euron Greyjoy making an appearance or five. We could sit here ticking off names who will probably show up forever, but you get the gist.
Reports have revealed we may be hearing from Gendry during Season 7, as actor Joe Dempsie was spotted in Belfast. He could have simply been visiting, but it would be really nice to catch up with the character, and we hope he was headed to set. More recently, the actress who plays Lyanna Mormont was spotted in costume on set, so we're presuming she'll be back to help with Jon Snow and Sansa's cause. Most recently, the actor who plays Randyll Tarly was spotted near the set, which means Samwell's dad is likely going to play a role in Season 7. Hopefully, Sam won't have to deal with any retaliation from stealing his father's sword.
One rumored appearance is that of Arya Stark's direwolf Nymeria. If you can remember back to Season 1, Arya helped Nymeria to run away after Joffrey called for the direwolf's death. Reports from set have indicated that actress Maisie Williams was spotted in Calgary, Canada where Game of Thrones shoots scenes featuring the canine characters. So, we're hopeful that will be happening, even if it hasn't been confirmed.
Will We See Any New Characters In Season 7?
Doubtless, we will see at least a few new and interesting personalities who will show up in Season 7, but so far HBO hasn't made any big casting decisions. Usually, there are some casting announcements that get leaked throughout the summer, and we'll let you know if any big or interesting names sign on to the series for the new episodes. Filming for Season 7 began in September and we know a slew of random characters, including a general, a priest and a warrior. In terms of actual cast members, we know British cast members Joseph Quinn and Paul Ward have also been signed on.
Jim Broadbent was the first major name to be cast this season. He will appear in multiple episodes, although character details are being kept under wraps. A short while later, it was revealed that UFC fighter Conor McGregor had landed a gig on Game of Thrones, but that was later debunked, unfortunately.
Who Else Is Involved With Season 7?
Showrunners Dan Weiss and David Benioff are going to carry through on the HBO series until the very end, which we've already noted might be coming sooner rather than later. HBO actually got a new president this year, so Michael Lombardo is no longer championing the series and has been succeeded by Casey Bloys at the network.
However, we're most interested in whether or not George R.R. Martin will write an episode of Game ofThrones during Season 7. In the past, he was involved in the writing of the HBO drama, but during Season 6, he ultimately decided to place more focus on getting The Winds Of Winter out and published. Since the book isn't out, yet, we wonder if he will manage to work more on the new set of episodes. On the bright side, even though Martin didn't write a Season 6 episode, he still helped Dan Weiss and David Benioff with the Hodor storyline, so he's certainly still involved on the creative end.
What's Going On With George R.R. Martin's The Winds Of Winter?
George R.R. Martin has been releasing new chapters from the next book in the Game of Thrones franchise for years now, but the book has yet to hit shelves. The last time Martin put out a novel was in 2011, just before Game of Thrones hit the schedule initially. The author noted he desperately wanted to have the book published before Season 6 hit the schedule, but obviously that didn't happen. Will he get the title out before Season 7? We'll keep you updated if a publication date finally gets announced.
The other thing that we should note is that The Winds of Winter will encompass some of the events that have happened on Game of Thrones at this point. However, there will continue to be changes between Martin's series and the TV show. In fact, after Hodor's backstory was explained earlier this year, George R.R. Martin said that the "hold the door" line will remain the same but the sequence of events leading to Bran warging into Hodor and Hodor sacrificing himself for Bran and Meera will be very different. Since Stannis is still alive in the books, characters like Young Griff exist and Arya is still with the House of Black and White, I would expect some extensive differences between the book and the series when it is published.
Are There Any Other Juicy Tidbits?
We don't know a ton about the new episodes, but we do know that the HBO fantasy drama has been in negotiations to potentially do some filming for Season 7 and 8 in the Canary Islands, a warm location that would yield the show some tax breaks. The show has shot in Spain in the past, but we don't currently know exactly what the Canary Islands would be used for. There were early worries that Game of Thrones could have filming problems thanks to the Brexit decision, but HBO has since stated that will not be a problem for the hit drama, which used to get money from the EU Regional Development Fund but apparently is now only funded by HBO.
In addition, the cast members have now all gotten the scripts for Season 7. They've mostly been sworn to secrecy, but Maisie Williams revealed that the new episodes are going to be crazy, noting:
If that doesn't excite you, we're not sure what would.
Your Daily Blend of Entertainment News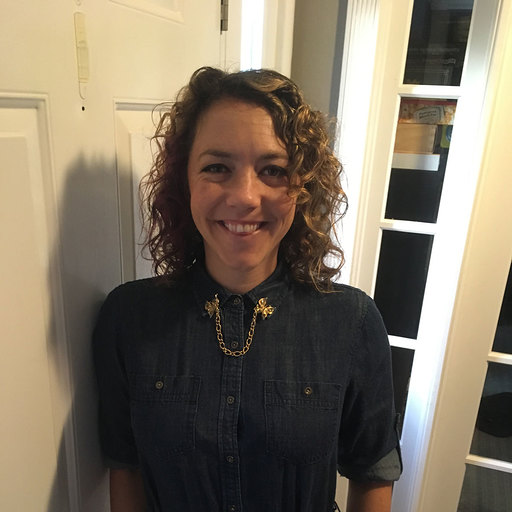 Reality TV fan with a pinch of Disney fairy dust thrown in. Theme park junkie. If you've created a rom-com I've probably watched it.