How Many Subscribers Netflix Could Lose Over The Recent Price Hike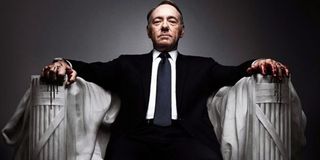 Subscription streaming services are still a relatively new industry, so it's been common to see price hikes as services like Netflix, Amazon and Hulu try to figure out what works for their respective budgets. Some time ago, we learned that Netflix will slowly be increasing its prices over the next few years and the first of those price hikes has already started kicking in. About 27 million Netflix users in the U.S. have seen or will see the two-stream plan increase in cost this year, but it may come at a price. Reports indicate that Netflix might lose 480,000 subscribers this year.
The report comes from Variety, which notes that Netflix has seen fewer subscribers sign on to its service in recent years. To offset the loss of subscribers, Netflix decided to raise prices, which obviously led to the company making more money off of fewer users than ever before. In fact, although losing 480,000 households would be a huge number, the price increases would still mean that Netflix is pulling in $520 million more in revenue this year. So, what's bad for the average consumer is actually great for the subscription streaming service.
Back in May, some Netflix users began getting messages that their packages were increasing by between $1 and $2. The rollout of the new packages started happening slowly and began with newer users. The theory is, the longer you've subscribed to Netflix comparative to other users, the less likely it is that you've seen your prices increase, yet. However, by the end of 2016, we should all be getting on the same page, with the former $7.99 2-stream package getting upped to $9.99 and the HD streaming jumping from $8.99 to $9.99, although if you have a higher-end package than that you may not see a change. If you'd like to take a full look at the price increases, head here.
Honestly, considering the original programming and the slew of older programming that Netflix offers, $7.99 was a steal for years. I think most of us probably expected Netflix to increase prices at some point, and $1 or $2 a month is not going to break the bank for most people, even if it is a pretty high increase, percentage-wise. What's a little more nerve-wracking is the fact that Netflix has openly said that prices will continue to increase over time. I have no idea when those prices increases will stop, if ever. Which means I might eventually find myself asking: Is Netflix worth $15? $20? $25?
The good news? Netflix is really making a push to put out more original programming. The company is expecting to spend upwards of $6 billion in 2016 on content, so a lot of that money the company is pulling in from additional subscriptions is going straight back into developing more originals for us to consume. Eventually, Netflix is going to have to try and start showing a serious profit to shareholders, but so far it has been a company that is trying a bunch of new things to see what works and what doesn't. If that costs me an extra 2 bucks, I'm still in.
You can check out what Netflix still has coming up in 2016 with our Netflix TV premiere schedule.
Reality TV fan with a pinch of Disney fairy dust thrown in. Theme park junkie. If you've created a rom-com I've probably watched it.
Your Daily Blend of Entertainment News
Thank you for signing up to CinemaBlend. You will receive a verification email shortly.
There was a problem. Please refresh the page and try again.