The Top 10 Shows Of 2016, According To Nick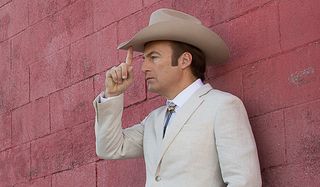 With the number of scripted TV series this year in the billions - rough but only mildly hyperbolic estimate - cutting the Top 10 shows of 2016 out of that massive pack is like trying to push a haystack through a needle; after you find it, of course. Even a needle's eye would be watching the shows you'll see here, too, because they exist on seperate planes of small screen existence, each offering a powerful and poignant season full of unpredictable storylines and irreplaceable characters.
I present to you, lovely readers, my Top 10 TV shows of 2016. If these were the only series I got to watch in the past twelve months, an assembly line of excellence would have no doubt bypassed me on the way to mass acclaim, but I'd have no regrets. Now, speaking of powerful and poignant, somebody get Ashy Slashy a drink and a mission.
10. Ash Vs Evil Dead
Horror fans arguably had more to love on TV than in theaters this year, with an abundance of subgenres and increased quality on display. But we should all ha-a-a-and it to Ash vs Evil Dead for putting its splattered balls to the wall in Season 2, with Bruce Campbell leading the limb-tearing charge as the Deadite-destroying group trekked to Ash's hometown of Jacksonville, where familiar friends and family added hilarious and horrifying context to the Evil Dead franchise as a whole. From its insanely gory start to Pablo's roller coaster arc to Ted Raimi to that mindfuck of a finale, Ash vs Evil Dead plowed forward without blinking, barring no holds and leaving no surface free from viscera. It's extremely un-groovy that ex-showrunner Craig Digregorio exited the show over creative issues, but the show didn't noticeably suffer for it.
9. The Path
Hulu entered 2016 as an underdog in the original programming game, jumped out the gate with the time-travel drama 11.22.63, and next struck oil with Jessica Goldberg's tension-filled drama The Path. With its head trifecta - Aaron Paul, Michelle Monaghan and Hugh Dancy - leading a talented supporting cast, The Path introduces viewers to the Meyerist Movement, a community of samaritans (that "isn't" a cult or religion) whose seemingly all-powerful leader has fallen ill. The immediate aftermath chronicles Dancy's shielded Cal Roberts ascending the Meyerist ranks, and his part in the family-crumbling of Eddie (Paul) and Sarah (Monaghan) and their pubescent son Hawk (Kyle Allen). Spotless performances and a branching mystery are the biggest hooks for The Path, as well as its take on societal organization. By the time you finish watching, you will be a believer.
8. BoJack Horseman
That went well, indeed. Few shows in television history have managed to upend generalized assumptions the way that Raphael Bob-Waksberg's BoJack Horseman did when it debuted on Netflix, and for Season 3, the animated series only thickened its psychological quagmires and expanded its library of animal-based puns. With Secretariat's release and a potential Horsin' Around revival as the loose overarching thrusts, BoJack Horseman naturally keeps its scalpel-sharp crosshairs on Hollywood and celeb culture, and viewers take an even darker trip through the equine's self-destructive psyche and substance abuse. An early season episode, "Fish Out of Water," was easily one of the best half-hours ever put to TV, thanks to an emotionally driven and mostly dialogue-free story, and BoJack's relationship with former co-star Sarah Lynn this season was spiked with an astonishing amount of mental trauma.
7. Black Mirror
If Charlie Brooker's ever-prescient Black Mirror ended after the stellar "White Christmas," the world could still obsess over seven highly disturbing and inventive episodes. Thankfully, Netflix dropped a bunch of money on six new episodes, and Black Mirror returned to audiences with vigorous aplomb, offering up a terrifying new video game, a questionable military advancement, a peculiar computer virus, a sadistic social media service, and a killer hashtag. With stars like Bryce Dallas Howard, Alice Eve, Kelly Macdonald, Wyatt Russell, Benedict Wong, Michael Kelly and more, those five installments range from great to pretty good, but it's the multi-skinned love story "San Junipero" that shoots Black Mirror in orbit. Centering on Mackenzie Davis' sheltered Yorkie and Gugu Mbatha-Raw's extroverted Kelly, the episode's bittersweet (and perhaps soul-crushing) romance stands up to many great fictional couplings, and it continues rewarding on further rewatches.
6. Better Call Saul
Following up Breaking Bad with a project of similar quality is something no mere mortal would seem capable of, but Better Call Saul exists, and it again bucked the norm with its expertly paced and understated second season. For every inch forward that Jimmy McGill crawls, the world is right there to push him two feet back, and Bob Odenkirk's performance sells every single bead of sweat born from partially shady motivations. Jimmy's relationship with Kim and Chuck take polar opposite turns, but Season 2 of Better Call Saul was completely owned by Jonathan Banks as the brittle-but-tender Mike, who deepens his ties with Nacho and the Salamanca crew in extraordinary ways. If we ever do get the big Breaking Bad cameos we're all waiting for, I cannot imagine they could make this already superb show any better. (You hear that, Future-Heisenberg?)
5. Rectify
When it was announced that Rectify's fourth season would be its final one, fans knew it might mean the most white-knuckled and dramatically torturous batch of episodes yet from creator Ray McKinnon. And if you watched, you know that this incredibly moving drama did not disappoint, right on down to last week's potent series finale. After years of watching the haunted Daniel Holden's vastly complex acclimation to a post-prison life that relentlessly threatens to imprison him again, I'm embarrassed for awards organizations who've yet to recognize McKinnon, Aiden Young, Abigail Spencer or Clayne Crawford (among others) for their consistently exquisite work. Season 4 wrapped up this detour-heavy road to redemption and acceptance with all the narrative skill it's exuded for the past three years, and 2017 TV is already at a disadvantage without another season of Rectify on the horizon.
4. Veep
It speaks to the baffling assortment of top-notch series on the air in 2016 that Veep capped out in fourth place, after years of taking the top spot in my lists. The drop in rank is hardly an issue of the HBO comedy dropping the ball, as new showrunner Dave Mandel was a natural fit for this foul-mouthed political satire, and he delivered a mold-breaking season focusing almost entirely on Selina and her staff dealing with the laundry list of issues complicating last season's election. With winning additions such as John Slattery, Peter MacNicol and Clea DuVall, Veep kept the scathing D.C. heat turned high while also digging into the Meyer family dynamics. Catherine's documentary through-line, combined with her newly embraced lesbianism, is everything I didn't know this show was missing in every other season. Somebody give Martin Mull's Bob Bradley a spinoff.
3. Atlanta
Everybody knew Donald Glover was hilarious. Everybody knew Donald Glover was smart. But nobody expected Donald Glover to invigorate small screen comedy with Atlanta, mostly because no one knew something like Atlanta could be created. Like nothing else before it, the freshman FX series embraces and explores inner city culture, human desire, non-standard parental relationships, weed humor, police brutality, rap lyrics, racial appropriation, the grassroots music business and so much more. Often in the same five-minute span, and often causing viewers to go from booming chuckles to awkward seat-shifting from one moment to the next. Glover could not have found better actors than Brian Tyree Henry, Keith Stanfield and Zazie Beetz to fill out this surreal and unexpectedly inspirational subversion of slacker comedy. It's easy to lose track of all the quotable lines, and it's impossible to get "Muckin'" out of one's head.
2. Westworld
2016 was a horrible year for myriad reasons, but "it finally gave us Westworld" is not one of them. With its delay-heavy production and R-rated rumors swirling, Westworld could have been a complete disaster, but co-creators Jonathan Nolan and Lisa Joy crushed expectations with HBO's first major sci-fi offering. A small population of famous faces fills this labyrinthine narrative, which takes the concept of its source material (Michael Crichton's film of the same name) and broadens it in all directions: physical, emotional and moral. Throughout this theme park where artificially intelligent droids show more humanity than the excess-fueled people giving them purpose, Nolan and Joy layered mysteries and twists to reward more detail-obsessed viewers on the way to a stunning conclusion that teases endless complications for those who dared question Robert Ford. It's the best new show of 2016, and possibly ever. (Wait, did someone program me to say that?)
1. Crazy Ex-Girlfriend
How do I love thee, Rachel Bloom? I'd count the ways to the soundalike tune of "Whoomp! (There It Is)" but I don't think anybody but Paula's husband would go for it. 2015 introduced the world to Rebecca Bunch as the mood-mangled titular (totally not) crazy ex-girlfriend, and it was During 2016 that the award-winning CW series solidified its neo-classic status. In continuing to craft the surprisingly dense house of cards used as its narrative sandbox, Crazy Ex-Girlfriend achieves Peak TV Imagination. Bloom ingests the entirety of societal norms and pop culture and outputs a genre-smashing feast that at first appears over-the-top before viewers accept how true-to-life Becks, Josh, White Josh, Darryl and all the rest really are. I love this show more than any past significant others, sane or otherwise.
Honorable Mentions Whose Absences From This List Each Destroyed Me A Little At A Time: The People v. O.J. Simpson: American Crime Story, Channel Zero: Candle Cove, Fleabag, Stranger Things, Chance
Two Shows With "Night" In The Title That Possibly Would Have Made The List Had I Watched Them In Full: The Night Manager, The Night Of
My favorite shows of the year very likely didn't match up exactly with yours. Let us know what your top picks of 2016 are, and head to our midseason premiere schedule to see all the shows up for consideration in 2017!
Your Daily Blend of Entertainment News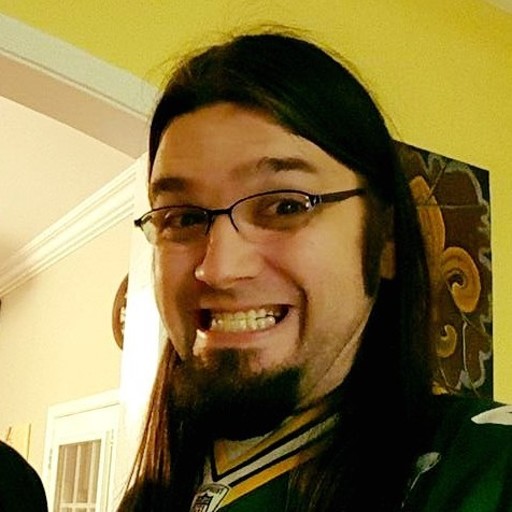 Assistant Managing Editor
Nick is a Cajun Country native, and is often asked why he doesn't sound like that's the case. His love for his wife and daughters is almost equaled by his love of gasp-for-breath laughter and gasp-for-breath horror. A lifetime spent in the vicinity of a television screen led to his current dream job, as well as his knowledge of too many TV themes and ad jingles.