9 Struggling TV Shows That Need To Be Renewed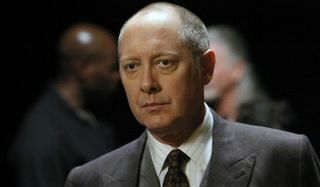 Every fall, the primetime TV lineup is filled with creative hits and misses, but it's usually the number of people tuning in, and not said creativity, that decides which shows are renewed and cancelled. Some do so poorly right out of the gate that networks drop the axe after only a handful of episodes, while some hang on for months without any decisions getting made. Now that most fall shows have aired at least half their seasons, we can deduce which ones may be in danger of cancellation by the end of the 2016-2017 TV block. Take a look at our list of 9 struggling shows that deserve to be renewed for another season!
Elementary, CBS
Elementary is a contemporary adaptation of the stories of Sherlock Holmes and Dr. Watson as they crack mysteries deemed unsolvable by lesser investigative teams. It's hardly unique in that respect, and it's certainly less well-known internationally than BBC's Sherlock. Nevertheless, the CBS series has been critically acclaimed through its five seasons so far, and many here in the U.S. prefer it to the Brit miniseries. Johnny Lee Miller as Sherlock Holmes and Lucy Liu as Dr. Joan - yes, Joan - Watson have been a dynamic duo from the very beginning, and though the ratings have decreased over the last couple of years, a scheduling shuffle in the CBS lineup may be at least partly to blame for the drop. All things considered, Elementary is still strong enough on the creative front to deserve a Season 6.
Average Ratings (18 - 49 demographic): 0.70
Average Viewership: 5.13 million
Blindspot, NBC
Crime drama Blindspot got off to an exceptionally strong start with its series premiere back in fall 2015, and NBC didn't hesitate to extend the episode order for its first season. The number of people who tuned into the Season 1 premiere live meant that Blindspot was one of the hottest new shows of the season right off the bat. Unfortunately, the Season 2 premiere fared far worse with only a 1.50 rating and 7.09 million viewers. While those numbers would be phenomenal for other shows on other networks, they may not be high enough for NBC to stick with the series. The action has taken some fascinating twists and turns that deserve another season for the show to fully explore.
Average Ratings (18 - 49 demographic): 1.21
Average Viewership: 5.55 million
Gotham, Fox
Superheroes are all the rage nowadays on the small screen, and Fox's Gotham is the only source of Batman in primetime. Sure, Batman is only a gleam in the pubescent Bruce Wayne's eye at this point, but Gotham has brought in some of the most compelling characters of DC Comics history and put a unique twist on them. Sadly, not too many people are currently tuning in to Gotham when it airs, and the trend of ratings drops that started with the Season 2 premiere has continued into Season 3. Gotham is a niche series that is part crime drama and part comic TV show with a dash of dark humor, and it's possible that Fox could decide that it doesn't have the widespread appeal to stay on the air.
Average Ratings (18 - 49 demographic): 1.13
Average Viewership: 3.45 million
Timeless, NBC
Time travel is the latest fad for network TV shows, and NBC's new offering this past fall was Timeless, a sci-fi drama following the efforts of a history professor, a programmer, and a soldier as they travel through time to try and stop a former NSA asset from changing history for his own benefit. Timeless got off to a solid start with a 3.12 rating in the 18-49 demo and 10.60 million viewers tuning into the series premiere live, and NBC had enough faith in the freshman series to extend its episode order after only five installments had aired. The live ratings have more or less plunged in the weeks since, however, and NBC may decide that the time is right for Timeless to get the axe.
Average Ratings (18 - 49 demographic): 1.28
Average Viewership: 5.42 million
Pitch, Fox
Fox's new sports drama Pitch has already finished its first season, and fans have been waiting ever since the beginning of December for word of whether a Season 2 is in the works. Actor Mark-Paul Gosselaar has said that he and his co-stars are planning on a second season, but Fox hasn't made any announcement. Although the show debuted well enough with a modest 1.06 in the 18-49 demo and 4.22 million viewers, the numbers fell to somewhat alarming numbers as the season progressed. Nevertheless, it seems that Pitch has a loyal core following, and it is unlike anything else that aired on network television in fall 2016. With a strong cast and the realism of filming on location in real baseball stadiums, Pitch deserves another chance on primetime with a Season 2.
Average Ratings (18 - 49 demographic): 0.83
Average Viewership: 3.03 million
The Blacklist, NBC
NBC had a winner with The Blacklist in its first two seasons, but ratings and viewership dropped significantly for Season 3, and they haven't gotten any better since. Adopting more serialization into its narrative structure, the show made some bold choices at the end of Season 3 to accommodate leading lady Megan Boone's pregnancy, and it seems that those bold choices haven't resulted in better ratings for Season 4 so far. Not a lot of people watch The Blacklist live, and that could seriously affect the series' future on NBC. The Blacklist may benefit from the facts that its DVR ratings are pretty great and it has a spinoff set to debut in February, but Season 5 is not a sure thing at this point.
Average Ratings (18 - 49 demographic): 1.13
Average Viewership: 5.77 million
Agents Of S.H.I.E.L.D., ABC
Although DC is king when it comes to comic TV, at least in broadcast, Marvel has stayed on the map since 2013 thanks to ABC's Agents of S.H.I.E.L.D. Fans of the Marvel movies followed Agent Phil Coulson to the small screen to see the goings-on behind the scenes at the mysterious S.H.I.E.L.D. Despite the show's premise self-destructing after the events of Captain America: The Winter Soldier, S.H.I.E.L.D. has hung on, and Season 4 went in some exciting new directions. But not many people are watching those directions, and the ABC series has actually scored lower ratings than some of The CW's superhero series, and The CW is by far the smallest broadcast network. Throw in the upcoming Inhumans show that's getting a lot of buzz, and S.H.I.E.L.D. could be in trouble.
Average Ratings (18 - 49 demographic): 0.83
Average Viewership: 2.62 million
Quantico, ABC
One of the most talked-about shows on television in the fall of 2015 was ABC's twisty Quantico, which followed FBI Agent Alex Parrish as her life was turned upside down when she became the prime suspect in a terrorist plot. While the quick pace and compelling flashbacks won an audience early on, Season 2 lost a lot of those viewers as Alex began living a double life with the CIA and the FBI. Luckily, almost all the elements that were so successful in Season 1 are either still present or recoverable, and ABC recently moved Quantico from Sunday nights to Monday nights, hoping a new time slot could give help the drama's chances. So we may see the show's numbers receive enough of a bump in the rest of Season 2 to justify Season 3.
Average Ratings (18 - 49 demographic): 0.74
Average Viewership: 2.836
Frequency, The CW
Of all the shows on this list, Frequency is by far the most likely to be cancelled. Frequency's had low ratings even by CW standards, and its highest-rated episode only hit a 0.36 in the 18-49 demo, only attracting 1.35 million viewers. For a show that received a big advertising push, was inspired by a well-known movie, and has one of The CW's most popular shows as a lead-in, the freshman drama just doesn't attract audiences. Still, it's been surprisingly cohesive for a CW show about time travel, and its time-altering consequences are different from similar series. Frequency did not get an order for extra episodes and was not renewed when The CW renewed most of its other shows, so the odds just aren't great that it will survive its ratings struggles.
Average Ratings (18 - 49 demographic): 0.29
Average Viewership: 0.99 million
Stay tuned to CinemaBlend for the latest in renewal and cancellation news, and don't forget to check out our midseason TV premiere schedule to see what you can catch on the small screen in the coming weeks.
Your Daily Blend of Entertainment News
Laura turned a lifelong love of television into a valid reason to write and think about TV on a daily basis. She's not a doctor, lawyer, or detective, but watches a lot of them in primetime. Resident of One Chicago, the galaxy far, far away, and Northeast Ohio. Will not time travel, but will sneak references to The X-Files into daily conversation.
Your Daily Blend of Entertainment News
Thank you for signing up to CinemaBlend. You will receive a verification email shortly.
There was a problem. Please refresh the page and try again.