Why People Were Really Outraged At Glenn's Death, According To Steven Yeun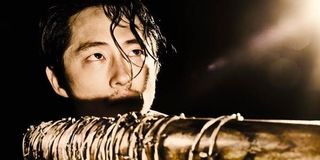 The death of Glenn on The Walking Dead was an event so traumatic for fans that if someone told me they'd entered therapy because of it, I'd believe it. While many point to the excessive brutality of the deed as the primary cause for their discomfort with the Season 7 premiere, former star Steven Yeun thinks he knows why people were really outraged with his character's death. Read what he has to say below:
I going to lightly disagree with him saying it wasn't one of the most brutally uncomfortable moments witnessed in The Walking Dead, but I also understand Steven Yeun's point. Glenn was introduced into the series long before a bulk of the show's current cast, and we witnessed him really change throughout the course of the show. We saw him fall in love, help the team time and time again with his bravery, and then die in an act of pure malice at the hands of Negan. The same super-gross death might not have felt so jolting and disturbing if it happened to a rando Alexandrian or a villain.
Glenn was a character we felt close to, so it made it hurt so much more to see him go, even compared to Abraham. While I'm sure the actor's still a little bummed to be off The Walking Dead, Yeun says he takes pride in the emotional scarring his character's death has left ,because that means he did his job in making us care about him. Steven Yeun also shared with fans at Walker Stalker Con (via Comicbook) that though he will admit the death was brutal, the very way it was executed is what made it so memorable to fans of The Walking Dead. And it was something he advocated for, too.
It was also one of those times where the show directly obeyed the canon of a character from the original comic books, so it's not like the show and Yeun can take all the credit/blame from fans. So if you're like me and still have nightmares from that bulging eyeball, first chide The Walking Dead artist Charlie Adlard, and then the rest of the TWD team who wanted us to see that. How a bulk of the Andrea's storyline can get excised from the TV series but Glenn's death is faithful down to his stutters, it's beyond me; but Robert Kirkman has reassured fans there is a rhyme and reason to traumatizing us.
We still have months to wait until The Walking Dead makes its return for Season 8, but I'm sure you're all aware that you can catch Fear The Walking Dead on Sundays at 9 p.m. ET on AMC. If you missed last week's premiere, make sure you don't get caught off guard again and bookmark our summer premiere guide to see when all shows new and old will make their return. If you're already attempting to count out days on the calendar before your show comes to an end, save yourself some time and trouble and head over to our finale guide for a quick answer.
Your Daily Blend of Entertainment News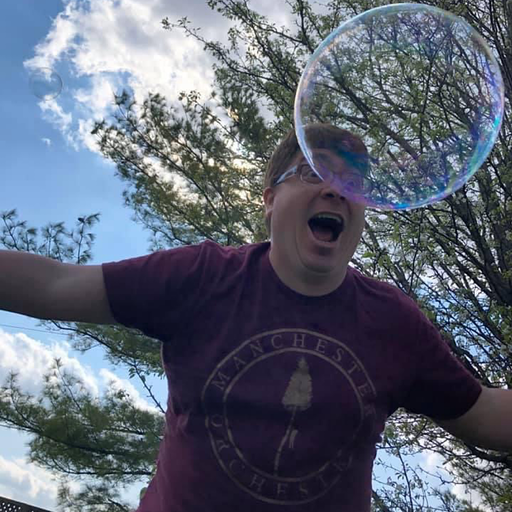 I like good television but also reality television. His day largely consists of balancing his workload between reporting on the latest and greatest news in Star Trek and other sci-fi, as well as 90 Day Fiancé, WWE, Big Brother, and more.