Everyone Take A Second To Relive The Big Bang Theory's Kaley Cuoco Dressed As Wonder Woman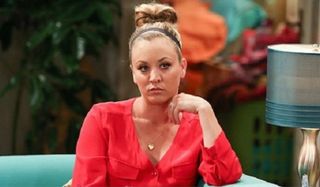 As Wonder Woman continues to break records and wow audiences worldwide, can we all take a second to relive that moment from The Big Bang Theory? You know, that moment where Kaley Cuoco's Penny dressed as Diana Prince for a costume competition? If you need a refresher, check out the video below:
Now, I know The Big Bang Theory has been railed upon by some for not always hitting geek culture right on the money, but there is actually a cool bit of trivia behind this scene. Penny's refusal to wear the wig prompts Sheldon to ask who has ever heard of a blonde Wonder Woman, and a couple people might have! In fact, there have been a couple times where the Amazonian princess has been blonde.
The first time the world saw a blonde Wonder Woman was in the 1974 TV movie with Cathy Lee Crosby. Another lesser known appearance would be in the Teen Titans comics in which Wonder Girl, who was blonde, became the new Wonder Woman. So maybe if Penny was a bit geekier in The Big Bang Theory, she could've thrown that into Sheldon's face, but alas, she can't even distinguish Green Arrow from Green Lantern. As someone who is a geek and married to a woman who knows nothing of geek culture, that moment between her and Leonard felt all too real to me.
Ultimately Leonard convinces Penny to put on the wig and the gang head to the comic shop to win first prize in the costume contest. To be honest, Penny's Wonder Woman is definitely the best costume we see in the episode, with Zack's Superman costume a close second. Obviously, this 2010 Wonder Woman costume looks more like the Lynda Carter garb than the modernized suit Gal Gadot rocks in the film, so it's kind of unfair the judge the two on who wore it better. Kaley Cuoco certainly wore the outfit better than Jim Parsons' Sheldon, who was forced to wear the outfit after losing a game of bowling to Wil Wheaton in Season 3. The wigs are different between the two appearances, but the outfits are similar enough that I wonder if they both wore the same costume?
That answer, I don't know. What I do know is that The Big Bang Theory is returning in the fall on CBS. That's also when Young Sheldon, The Big Bang Theory spin-off, will make its debut, so be sure you're ready for that as well! If you're unaware of all the great television coming in the next couple months be sure to visit our summer premiere guide for updates on all shows new and old. If you're currently into a series right now, taking a look at our finale guide will give you a good idea of how much longer you have to enjoy that show.
Your Daily Blend of Entertainment News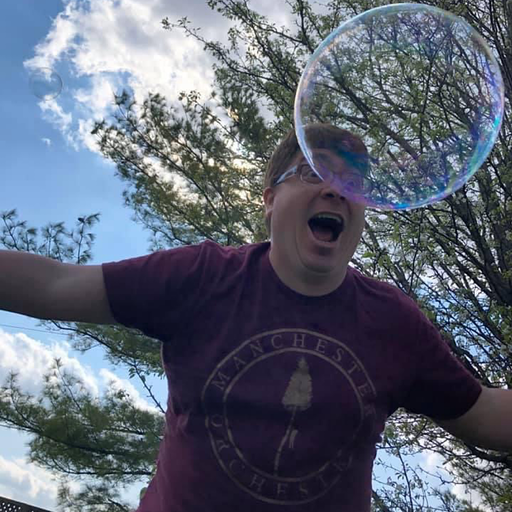 I like good television but also reality television. His day largely consists of balancing his workload between reporting on the latest and greatest news in Star Trek and other sci-fi, as well as 90 Day Fiancé, WWE, Big Brother, and more.