3 Big Reasons Mythbusters Fans Should Watch Adam Savage's New Show Armor Build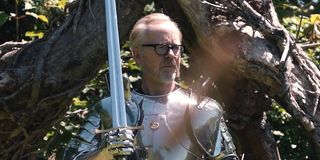 For fans who miss the original Mythbusters and aren't too keen on jumping into either of the successor series television and streaming have to offer, there's yet another option. In fact, Tested's Season 3--a.k.a. Adam Savage's Armor Build -will be available for first run exclusively on VRV starting October 7th and features some of the best qualities of the original Mythbusters that will draw in classic fans of the series, even if the subject matter is a bit different. Here are 3 big reasons why fans should watch, especially if they're fans of Adam Savage.
Adam Savage's Armor Build Features The Host At His Best
Back on the original Mythbusters, Adam Savage felt like the guy with all the answers. This isn't necessarily the case with Adam Savage's Armor Build, where Savage travels to work with master armorer Terry English for a week to recreate a suit of armor from John Boorman's Excalibur. Viewers will see Savage taking a back seat to the expertise of English, who has made armor for tons of films in his long career.
That said, Adam Savage when he's out of his element is when he's at his best. Adam Savage's Armor Build sees the former Mythbusters host apprenticing and learning how to make a genuine suit of armor, which is way more complicated than it sounds. Savage is a quick learner, and watching the speed with which he picks up the skills of becoming an armorer is impressive to say the least.
Adam Savage's Armor Build Is Like One Big Episode In The Mythbusters Workshop
Some of Mythbusters' best moments were of Jamie Hyneman and Adam Savage making things in their workshop to better conduct their experiments. While there are no experiments to be done in Adam Savage's Armor Build, a good portion of the show revolves around Savage sitting in Terry English's workshop and building a suit of armor. From an outsider's perspective, that may sound boring, but two episodes in it's absolutely fascinating.
A big part of this is how massive an undertaking it is to create a suit of armor. Those interested in creating a suit of their own might legitimately be able to use this series as a reference if that's any indication as to how in depth this process gets. What's better is that Terry English is such a pro at this gig, even the most complex of tasks only take a few minutes and leaves Adam Savage and viewers with their jaws agape.
Adam Savage's Armor Build Features Several References To Pop Culture
Mythbusters was a show that absolutely loved to pull in popular shows and films from pop culture and incorporate them. Adam Savage's Armor Build is literally based on Savage looking to recreate a suit of armor from the film Excalibur, and Terry English is known in Hollywood for his armor work and has worked on several high profile films. Aliens, Batman & Robin, and Harry Potter will be mentioned, and viewers will even get to see some of English's work that is on display at his house.
What's even better for fans is that some of these armor pieces that were created for movies took days to complete and dozens of hours to perfect, and they only appear in the films for a split second. Adam Savage's Armor Build gives lesser recognized props (like the House Elf Armor) their moment in the sun and gives them a chance to be admired as opposed to being forgotten as background props. Fans will love seeing these pieces, as well as learning the stories behind how they came to be.
As mentioned, Season 3 of Tested's series Adam Savage's Armor Build will air on October 7th beginning at 1 p.m. ET on VRV with new episodes set to air each subsequent week. The series will also be available on Tested.com but the episodes will not appear there until they've been on the streaming service for two weeks. For more on Adam Savage, read up on a truly disgusting Mythbusters experiment he wishes he did back when the show was still running. For more on new programming coming to television, visit our fall premiere guide.
Your Daily Blend of Entertainment News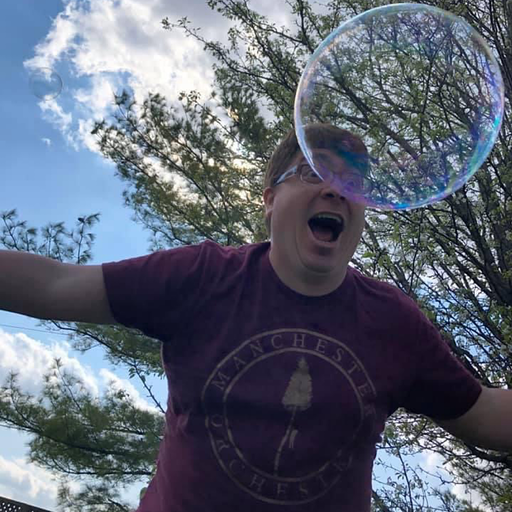 Mick contains multitudes and balances his time reporting on big happenings in the world of Star Trek, the WWE, reality television, and other sci-fi shows.