Seth Rogen and Evan Goldberg have been on a hot streak in regards to television as of late. The two have secured Preacher for Season 3, and Amazon just locked them down for an adaptation of another Garth Ennis work, The Boys. So they've got adapted materials on lock, but what about their latest executive-produced offering, Future Man? Even with no source material to draw from, Rogen and Goldberg bring a smorgasbord of comedy and pop culture references to the new Hulu series from Sausage Party writers Ariel Shaffir and Kyle Hunter. Despite a somewhat sloppy pilot, Future Man delivers big laughs with an excellent cast.
The pilot's middling quality is important to note early on, because some may watch and feel like Future Man isn't worth the continued effort. The characters are kind of rigid in their performances, and a lot of what is shown in the pilot is better summarized by the trailer. Plus, one of the episode's biggest jokes (a cum shot, yuk yuk) falls short. Still, that first episode does feature fleeting appearances by Haley Joel Osment, comedian Ron Funches, and Paul Scheer; so while things don't get off to a roaring start, it isn't all bad. In comparison to the remaining episodes screened for reviewers, however, Future Man's first episode is the weakest of them all, so everyone should keep the faith.
Once those episodes get rolling, Future Man improves drastically and Josh Hutcherson's Josh Futturman really comes into his own as a janitor who lives at home with his parents. Josh's once boring and directionless life changes drastically, however, when he defeats a previously unbeatable video game, only to learn it was actually a recruitment tool sent from the future. He then meets Tiger (Eliza Coupe) and Wolf (Derek Wilson), who inform him the events seen on the game are actually true, and that he must help them to destroy the man responsible for Earth's grim future. Unfortunately for Josh, that evil man just so happens to be his boss, Doctor Kronish (Keith David), who is currently in the process of developing a cure for herpes.
Very quickly, Tiger and Wolf realize Josh is not the savior they were hoping for, with video games being used by elite soldiers for dependable simulation purposes in the future. Despite this, Josh manages to sway his new allies into not killing Doctor Kronish (who appears to be a very pleasant guy) and instead pitches that they go back in time to prevent Kronish from ever getting herpes and creating a cure that eventually leads to a future species of humans called Biotics. Yes, this does sound like some twisted version of The Last Starfighter meets Back To The Future, and yes, the show is specifically aware of that.
That's not a bad thing though. The show gives obvious nods to the familiar moments being referenced, and the writers also spike Josh's dialogue with some geeky commentary that any fan of these mentioned franchises (and more) will enjoy. Like, how exhausting would it be to return to an alternate reality where society is changed just enough that one has to fake their way through conversations for the rest of his or her life to keep the false pretense going? It's not something viewers might ponder prior to watching Future Man, but it's certainly something they'll definitely ponder after. The sci-fi nods continue beyond that, with one particular episode oferring a fantastic homage to one of the great directors of modern day film. I won't spoil it, as not to ruin the fun, but it's one of the best episodes of the series so far.
Beyond the wit and pop culture references, there is also a lot of gross physical humor and violence. Think Preacher, only with more ejaculate and vomit. Sometimes they land and sometimes they don't, but in either case, things never got so unnecessarily gross or outright disgusting that it was hard to watch. Then again, humor like that probably comes down to preference, and some might take issue with a chain-reaction puke scene, so use judgment.
As mentioned, the whole Future Man cast kind of struggles to find their characters early in the pilot, but it doesn't take long for everyone to figure things out. By far, the best character transformation seen in the early days of Season 1 happens to Derek Wilson's Wolf, as he slowly becomes accustomed to a life where he's not forced to shove rats down his "rat hole" (mouth). Additionally, Eliza Coupe is great at playing a rough and heartless mercenary whose ever-serious attitude often sells comedic situations even harder. Stumbling at first, Josh Hutcherson quickly catches up as Josh Futturman and capitalizes on the show's funniest moments with his amazing reactions. As far as the lesser characters go, Ed Begley Jr. and Glenne Headley nail it as Josh's super supportive oddball parents, which is almost a shame, considering Headley's passing will impact that dynamic in the future.
However it goes, Future Man is a damn good time, and it feels as though things will only get better. Those who suffer through the growing pains of the pilot will be rewarded with big laughs and a self-aware time-travel tale that pokes fun at the sci-fi's nuances along the way. At it's best, it's goofy, gross, gory, and glorious all at once. It's not always perfect, but it gets things right far more often than wrong, which is more than we can say for Josh, Wolf, and Tiger.
Every Season 1 episode of Future Man will be available on Hulu on Friday, November 14th, at 12:01 a.m. PT. For more on other great fall shows, be sure to visit our fall premiere guide. To see what shows are already on their way out in 2017, visit our cancellation guide.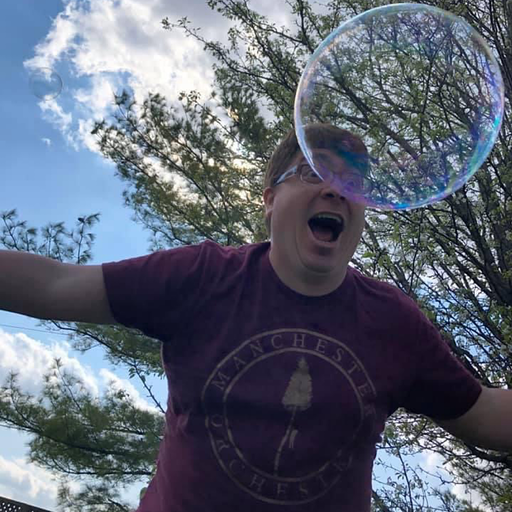 Mick contains multitudes and balances his time reporting on big happenings in the world of Star Trek, the WWE, reality television, and other sci-fi shows.