The Time John Stamos Almost Accidentally Masturbated To Fuller House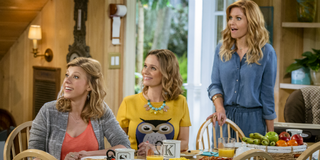 Anyone who's gone through fertility treatments will likely tell you that it's a long, draining process with lots of ups and downs. They probably won't regale you with tales of going to the fertility clinic and having to give sperm samples, though. No, apparently, that's what actor John Stamos is for. He recently shared his personal fertility clinic story with a ton of people who weren't expecting it, and it turns out that he almost brought a child into this world by watching a certain Netflix show that he has some personal history with.
Oh, that wacky John Stamos, amirite? Supposedly, when he and his wife, Caitlin McHugh, were trying to get pregnant, a trip to the doctor almost turned into a masturbatory Fuller House session for Stamos. Can you imagine? Going into the...sample room (I don't know what they call them, but that seems like a polite term.) to do your solo, baby-making business, needing a little additional inspiration and then being forced to spy yourself and your friends on the TV when you turn it on?
I cannot imagine that an occurrence like this wouldn't set the donation and collection process back by at least a few minutes as one gets those images out of ones head and mentally tunes into some sexier stuff. Of course, that might depend on just how sexy the TV show is that you're a part of, but that's neither here nor there.
Fuller House, as most of us know, is a decidedly un-sexy show. As the modern day spinoff of the hit sitcom Full House, which ran on ABC from September 1987 through May 1995, Fuller House focuses on now grown Tanner daughters D.J. and Stephanie, along with their childhood friend Kimmy, moving back into the home they grew up in with their kids in tow. Everyone is reprising their roles from the original show, including John Stamos, who plays Uncle Jesse on both shows.
I find three things absolutely remarkable about this story. First of all, John Stamos is unbelievably eager to share this information on national TV, which he does quite out of the blue during his appearance on Busy Tonight when asked by host Busy Philipps if he and his wife binged any television shows after their, now six month old son, Billy arrived. Stamos actually says twice how excited he is to finally get to tell this story. Most people would be mortified by the idea of a bunch of strangers (ok, a bunch of anyone) thinking about them as they attempt to masturbate, but, such embarrassment is not for those of the Stamos family line, I suppose. So, good on you, John.
Secondly, let's all think about the last time we started up Netflix, shall we? For any device that I've used the streaming service on, if I'm not already in Netflix, and, certainly, if I have to turn on the device first, I then have to go to the app or website. From there I get the familiar "Dun, dun," and go to the home screen. Do you get my meaning here? At no point have I ever experienced turning on my TV and Netflix just being open, ready to go and playing a show. I'm not saying John Stamos is lying, per se, but he seems to have, at the very least, left some things out of this very exciting story. Things which give me a...pregnant pause. But, I digress...
Last, not to over think this, but why would Netflix even be an option in a room that is essentially a small, one-person sperm factory? It's not like there's an adult section to the site, where you can get the best in new and classic porn. You'd have to pick some obscure foreign film and just hope for sexytimes that make you feel good enough to get the job done. How is that not a massive time waster for the man trying to jangle his jingle (Or jingle his jangle. I don't know what this imaginary man is working with.) and get back to his daily life?
At any rate, John Stamos, Fuller House actor, newlywed and new father, would like us all to know what the real problem was with this scenario as he sat (Stood?) in that sample room at the doctor's office and watched himself, Candace Cameron Bure, Jodie Sweetin, Andrea Barber and others frolic wholesomely across the screen: John Stamos does not masturbate to his current, 55-year-old, self!
No way, sirs and madams. John Stamos is only interested in masturbating to himself if he can watch the younger, more innocent Stamos fill the screen with his gleaming teeth, wicked smile and jet black ('80s) rock star hair. His youthful joie de vivre permeating every inch of the screen and making men want to be him...and women want to be with him. Really, who can resist this:
I mean, we can all understand where John Stamos is coming from with this. There are very few people who look back at pictures of themselves from when they were much younger and don't go, "Wow, I was kinda hot." So, I guess it's good to know that Stamos, who is widely regarded as one of the slowest aging stars in America, has similar thoughts about his younger self as most of us regular, wrinkle-filled folks do.
Let it be known, though, that John Stamos didn't confirm or deny that he actually decided to use Fuller House, or Full House for that matter, as his masturbatory fuel on that fateful day at the doctor's office. And, if you're anything like me, you realize that such details are best left between John Stamos and his hand.
Busy Tonight airs on E!, Sundays-Wednesdays at 10 p.m. EST. Catch John Stamos on the new Lifetime series You, which airs Sundays at 10 p.m. EST and joins a whole host of new and returning shows for the 2018 fall premiere season.
Your Daily Blend of Entertainment News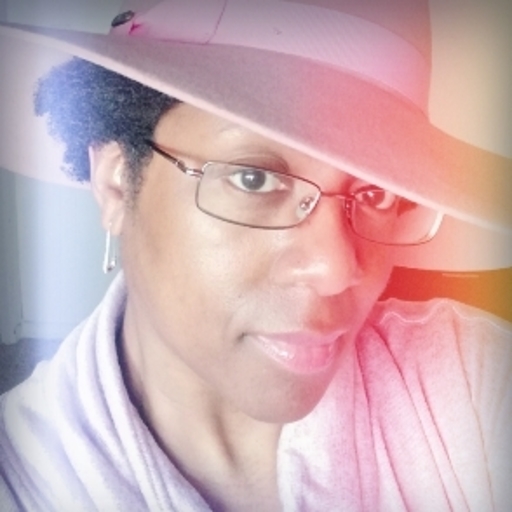 Yennefer's apprentice, Gilmore Girl; will Vulcan nerve pinch pretty much anyone if prompted with cheese...Yes, even Jamie Fraser.