8 Netflix Kids Shows That Are Just As Great For Parents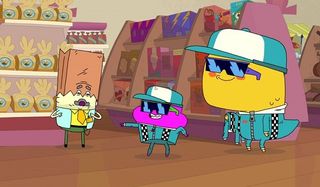 Television can be a blessing and a curse on modern parenting. It's a blessing when a parent has other tasks that need to be done and children to occupy, but a curse when it's time for them to relax but the kids are still watching. With the latter in mind, Netflix has a decent chunk of shows kids and parents can watch together and both be entertained. In no particular order, here are 8 that we think are top-notch.
Voltron: Legendary Defender
Perhaps the most obvious entry that comes to mind, Voltron: Legendary Defender is the definitive choice for families looking for a long action-packed adventure on Netflix. Much like the original, the drama follows young Paladins who command five mecha lions that together form Voltron. Together, the Paladins defend the universe against the Galra empire all while discovering a lot about themselves along the way.
With 8 seasons and 78 episodes, this is the perfect show to turn into a nightly watch, a weekly binge, or to view whenever one finds the time to knock out a few episodes during a busy week. Children of the '80s will appreciate the revival, which manages to touch on heavy themes without becoming too intense for younger audiences. It's quality all the way through though, which sets the bar high for DreamWorks' recently premiered She-Ra And The Princesses Of Power.
Buddy Thunderstruck
Buddy Thunderstruck is, without question, one of the funniest children's shows on Netflix. The show follows badass racer dog Buddy Thunderstruck, his ferret mechanic Darnell, and the rest of the residents of Greasepit in a stop-motion comedy that is over-the-top and genuinely hilarious throughout. That's not surprising, considering it hailed from Stoopid Buddy Studios, which is responsible for the beloved stop-motion and pop culture spoofing animated series Robot Chicken.
The Robot Chicken reference may be a red flag to some parents reading, and lead them to believe the humor of Buddy Thunderstruck is too adult for children. Words like "fart" and the like get thrown around quite often, but this show is more goofy humor than anything. Plus, it has an interactive episode for children to enjoy, just in case they caught their parents watching Black Mirror: Bandersnatch and wanted in on the fun.
Beat Bugs
There are few shows for very young children that are genuinely enjoyable for an adult to watch, so it's surprising that Netflix has one in its library. Beat Bugs has gained acclaim over the years, mainly for its use of The Beatles' song catalog. The Netflix original uses these songs to craft the narrative of the episodes, which often involve the subject matter of whatever song will be sung that episode.
Sometimes it works, and sometimes a parent may wonder why their young child needs to know about the "tax man." That's forgivable, however, as the program frequently enlists big names like Jennifer Hudson, Sia, Cat Stevens, and others to breathe new life into classic songs The Beatles first made iconic decades ago. It all culminates into a wonderful show for children, and a chance to bridge a gap between young and old generations with a shared love of music.
Creeped Out
The horror genre for children isn't as rich as it may have been for children of other generations, but Netflix has a solid option for parents looking to satisfy their kids' wish for a scary show without scarring them for life. Creeped Out feels like a modern version of the classic TV series Goosebumps, with some enhanced creepiness that's reminiscent of the intro from Nickelodeon's soon to be adapted series Are You Afraid Of The Dark?
Creeped Out may not be as scary for adults as it is children, but even I managed to get a slight chill watching some scenes. It'll get the job done if a kid's looking to get scared, but not so effectively a parent needs to be worried about being woken in the middle of the night by that child later on. Of course, each child is different, so parents may want to pre-screen in advance to judge for themselves.
Cupcake & Dino: General Services
In a world where Adventure Time no longer exists, Cupcake & Dino: General Services may be the new show to take its place. It doesn't seem to have the deep storylines the Cartoon Network original had, but it certainly has the weird factor and kooky characters on lock. The general art style should be pleasing enough to keep most parents engaged, even if the one-off stories about the brothers in various odd jobs will not.
Cupcake & Dino: General Services is great eye-candy and a show one could easily sit down and relax to without worrying about jarring noises that may interrupt a nap. Ideally, this is the show that gets popped on when Mom or Dad is looking to unwind but isn't feeling up to fielding a lot of questions about what's happening on screen. If it's a lazy Sunday and no one is looking to engage their mind, this is the perfect option.
3Below: Tales of Arcadia
There's a lot for parents to love about 3Below: Tales of Arcadia, especially if they love sci-fi and great acting. Guillermo del Toro's second installment in the Tales of Arcadia trilogy boasts a tremendous all-star cast, which includes Diego Luna, Glenn Close, Ann Dowd, Nick Offerman, and Nick Frost, just to name a few. Oh yeah, and the theme music comes from The Crystal Method, so this show had to be incredible, right?
That's not always the case with star-studded affairs, but it is here. 3Below: Tales of Arcadia chronicles the adventures of Aja and Krel, who escape their home planet and are in hiding in the town of Arcadia. Parents who enjoy Dreamworks Animation will like what they see here, and probably be just as eager to see what Guillermo del Toro has planned for the back half of his ongoing trilogy.
Watership Down
Many parents may already be familiar with Watership Down, and the horrifying animated adaptation that scared many children in the late '70s. This new CGI version recently arrived on Netflix, and while it's not exactly like its predecessor story-wise, the general dark premise of rabbits in constant fear and attempting to escape predators remains the same. This is certainly for older children, especially those who are more fit to accept that animals die -- sometimes in gruesome ways.
Yes, this is an awful pitch for a parent to show their child this miniseries. That said, scores of children read and watched Watership Down decades ago, and many of them turned out to be completely normal. This generation has a chance to do the same, except this time around, they'll be horrified while listening to the voices of some of the most talented British actors alive. When viewed that way, it seems like they're getting off easy in comparison!
The Epic Tales Of Captain Underpants
Captain Underpants was, for many young parents today, the gold standard for book entertainment. They were quick and fun enough to read during downtime at school -- at least, until some schools banned them and the toilet humor that accompanied each novel. The world is generally more accepting of the hero's antics now, and so The Epic Tales Of Captain Underpants is on Netflix to keep the adventures rolling well beyond the recent feature film.
Armed with a different voice cast and 2D animation, as opposed to CGI, The Epic Tales Of Captain Underpants boasts loads of adventures and bathroom humor into what could be a deceptively smart series. Ok, maybe it's not a "smart" comedy, but it was more intelligent than some people gave it credit for, which may be why parents are fine with it today. Even for parents who didn't grow up loving Captain Underpants, this one is worth a watch.
It takes a village to raise a child with proper streaming habits, so parents are encouraged to list their personal Netflix recommendations for kids shows parents would like below. Those looking for what's headed to television in the near future, be sure to head over to our fall and midseason premiere guides.
Your Daily Blend of Entertainment News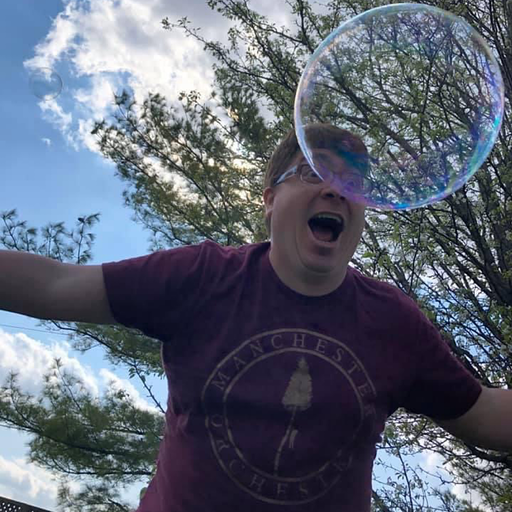 Mick contains multitudes and balances his time reporting on big happenings in the world of Star Trek, the WWE, reality television, and other sci-fi shows.