How Marvel's Runaways, Cloak And Dagger Could Tie The Marvel Universe Together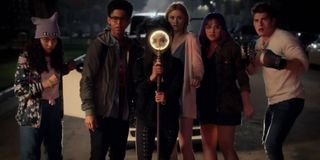 It wasn't that long ago that Marvel TV seemed to hit a slump. Netflix cancelled all four of its original Marvel series, which seemingly broke the closest thing television had to a branch of the Marvel Cinematic Universe. While it's a bummer those may never return, it's worth mentioning things aren't over. Revivals of each series are possible two years past cancellation, and I have a theory Marvel intends to bring those heroes back in some way.
Or, at the very least, Marvel will tie its television universe together as best it can by marrying its past with its present and future via Marvel's Runaways and Cloak & Dagger. Both shows have had their fair share of references to the Marvel universe, and could end up crossing over by the time their next seasons role around. Here's a brief recap of each show's references, how they could tie in, and what it may mean for Marvel TV's future.
Marvel's Runaways References To Other Marvel Shows And Films
When it comes to referencing other Marvel shows, Marvel's Runaways hasn't done a lot of that. With that said, WHiH World News, the television network that has been featured in nearly every Marvel television series, has appeared. It's the strongest link Runaways has to other Marvel shows for now, which isn't much, but certainly worth mentioning.
Now, when it comes to the MCU, Marvel's Runaways has made some pretty significant connections. To start, Runaways is the first MCU series to directly reference Wakanda, the fictional nation and setting of Black Panther. There's also been references to the Dark Dimension, which is ruled by Dormammu. For those that don't immediately recognize that name, Dormammu is one of the big antagonists of Doctor Strange, which is certainly very interesting.
Take all that combined with the Pez of Iron Man and other Marvel heroes in Alex's room in Season 1, and there's reason enough to speculate the series exists in the same MCU audiences have seen in the movies. That said, the WHiH World News connection is kind of weak in connecting it to the rest of the television shows. It's not necessarily invalid, but a big connection to another Marvel show would definitely strengthen its connection.
Cloak & Dagger's Connection To The MCU And Other Marvel Shows
Cloak & Dagger is almost the exact opposite to Marvel's Runaways in the sense that it doesn't have a ton of MCU references, but quite a few mentions to other Marvel shows. With regard to the MCU, Cloak & Dagger referenced the Roxxon Corporation, which is a major competitor to Stark Industries. This, obviously, gives an Iron Man connection, and a connection to some other shows as well.
Then we have the heavy connection to the Marvel shows that originally ran on Netflix, as Brigid got a reference in Luke Cage, and an article referencing Luke that was written by Karen Page appeared in Cloak & Dagger. Season 2 also featured a deep-cut reference to a memory tracking method Brigid learned from Daredevil's Season 1 character, Ben Ulrich.
Cloak & Dagger has also featured the Darkforce, which appeared in both Marvel's Agents Of S.H.I.E.L.D. and Agent Carter. The Freeform series is just silly with connections to other Marvel television shows, but a bit light when it comes to MCU connections. If only there was another show that could be the yin to its yang!
The Possible Runaways And Cloak & Dagger Crossover
It's a strange coincidence that both of these shows feature so many connections the other lacks, and it appears someone at Marvel has prioritized putting each show's characters on a collision course. After some interest from both casts about having the two shows cross over, a picture appeared on the Cloak & Dagger Twitter teasing a very special shoot that seems to imply that happened.
Fans were optimistic then, but there was some skepticism that the tease was the hint of a crossover up until the end of Cloak & Dagger Season 2. The season finale featured Tyrone and Tandy on a bus out of New Orleans, and headed to an unrevealed location. What was mentioned, however, is that they were headed to a city where dead girls were washing up on the beach.
Sound familiar? If not, that was happening during Season 1 of Marvel's Runaways, which may imply Season 2 of Cloak & Dagger took place during Season 1 of Runaways but we don't really know for sure. What we do know is that it seems like the heroes of these shows are going to meet, which by association, means each show exists in the same universe and is connected to each of each other's references.
What This Crossover Could Mean For Referenced But Cancelled Marvel Shows
With Marvel's Runaways confirmed for Season 3, and Cloak & Dagger's chances for renewal looking positive considering how Disney has protected Marvel shows on its networks in the past even though nothing official has been announced. More episodes mean more time to pass, and a greater chance that Marvel heroes fans may have assumed were gone from television could make a return.
Sure, it feels unlikely that a bulk of the Marvel Netflix shows will return if work can't even continue until fall of 2020 even with Hulu willing to make it happen. It's not at all impossible though, and with those characters freed up, there's nothing keeping Marvel for bringing in Charlie Cox to play Matt Murdock for an arc on Marvel's Runaways, or Mike Colter's Luke Cage to cross paths with Tyrone and Tandy should they find themselves in Harlem.
Let's also remember that recastings can happen for any of these heroes should their actors not be available, but the continuity of the show could continue with Cloak & Dagger and Marvel's Runaways keeping that tether to past continuity alive in their shows. With that in mind, it seems very possible either show could bring back the characters with their show's continuity, even if the original actors aren't involved.
But How Is It All Connected To The Shows That Don't Exist Yet?
An excellent question, as Hulu is on the verge of getting a lot more Marvel TV shows and Disney+ is going to have some shows as well. That's a lot of future opportunities for crossovers, and a lot of opportunities for Marvel's Runaways and Cloak & Dagger to strengthen their ties to Marvel Television.
Marvel's Runaways is in a particularly good position to interlink with future shows like Ghost Rider and Hellstrom, and not just because they'll also be on Hulu. Season 3 will introduce Elizabeth Hurley as Morgan le Fay, and bringing that Marvel villain in the mix will almost assuredly strengthen the show's bond with the supernatural even further. That will be particularly useful should those two heroes ever pop in for a crossover or two!
As for how Marvel's Runaways and Cloak & Dagger may connect to the Disney+ shows, that's up in the air. While Kevin Feige has promised significant MCU connections for the Disney+ shows, there hasn't been a lot said about other television shows. Also Disney+ is trying to keep things family friendly, so crossovers with shows that can be as risque as Runaways and Cloak & Dagger may prevent something like that from happening.
Now, keep in mind this is all speculation, albeit speculation based on a lot of dots that seem to be connecting rather well. On the flip side it appears that the MCU will introduce the whole multiverse which could bust this whole interconnected Marvel television theory to shit if some official guide is released. Even though there's enough to justify now much of Marvel television exists in the same universe, and may continue to be interconnected via these two shows.
So, will Marvel's Runaways and Cloak & Dagger be the glue that binds Marvel's universe together? All questions, concerns, and speculation is what comment sections are for, so readers wishing to do any of the above can hop down there. In the meantime, be sure to stick with CinemaBlend for updates on Marvel television and other things going on in movies and television.
Your Daily Blend of Entertainment News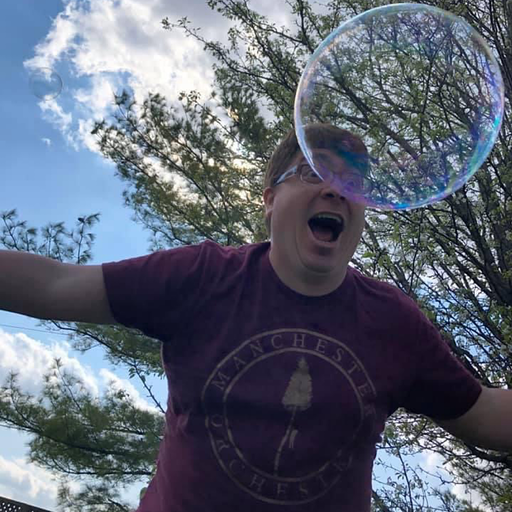 Mick contains multitudes and balances his time reporting on big happenings in the world of Star Trek, the WWE, reality television, and other sci-fi shows.