The NFL And Sunday Night Football Are Being Sued Over Carrie Underwood's Theme Song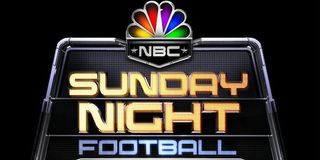 (Image credit: nbc press)
In the 2018-2019 TV season, the highest-rated and most-watched program in the country was NBC's Sunday Night Football, despite ratings drops in recent years. The NFL's weekly match-ups averaged bigger audiences than Big Bang Theory, NCIS and everything else, meaning the opening containing Carrie Underwood's theme "Game On" has the most heavily watched intro for any TV show out there. But according to musician Heidi Merrill, Underwood is singing a plagiarized track.
According to a lawsuit filed on June 19, Heidi Merrill is going after just about everyone over this perceived slight. Named as defendants were former American Idol champ Carrie Underwood, the NFL, NBCUniversal, Underwood's producer Mark Bright, songwriters Chris DeStefano and Bretty James, Carrie-Okie Records, Warner/Chappell Music and EMI Entertainment. The complaint was filed in the U.S. District Court for the Southern District of New York by Merrill and songwriters Alex Wong, Jeff Cohen and Niclas Lundin.
The claim being made by the plaintiffs is that Heidi Merrill and her songwriters worked to create their "Game On" version back in June of 2016. It was later uploaded to YouTube in March of 2017 as music video. In that same year, it's claimed that Merrill attended a conference in Nashville largely due to Mark Bright's presence, and the suit claims that Bright made comments about frequently receiving pitches from songwriters and artists.
Heidi Merrill was then under the impression that "Game On" would be a smart song choice for Sunday Night Football, seeing as how the two previous songs that Carrie Underwood performed for SNF were also derived from previous tracks. In her early years, she continued using the Faith Hill-sung "Waitin' All Day for Sunday Night," which was spun from Joan Jett's "I Hate Myself for Loving You." For the 2015-2017 seasons, Underwood sang "Oh Sunday Night," which was itself based on the song "Somethin' Bad" as performed by Underwood and Miranda Lambert.
Whenever Heidi Merrill approached Mark Bright at the aforementioned conference, he allegedly advised Merrill to send the song into his assistant Jennifer Rai. It's alleged that Merrill did email the "Game On" video to Rai on August 16, 2017, along with a note again highlighting its potential as a fitting theme for Underwood and Sunday Night Football.
It's stated that Merrill reached back out to Mark Bright's office on October 30, 2017, after not having heard anything back from them. In that email she allegedly included another song of hers that had promise in terms of serving as an NFL telecast's theme. On that same day, Jennifer Rai allegedly responded to the email with the following: "I'm sorry, we're going to have to pass." After that, communication from Bright's office is said to have ceased.
Then, going into the 2018-2019 NFL season, the League was hyping up a brand new opening theme for Sunday Night Football, which debuted on September 6, 2018. That song, of course, was Carrie Underwood's own "Game On," which was then used for the rest of the season, with Underwood, Chris DeStefano and Bretty James listed as songwriters. The licensing agreement for the song was made by NBC and Carrie-Okie on August 20, 2018.
The lawsuit claims that the two versions of "Game On" are 'strikingly' similar in ways that go beyond just the title. The tempo and time signature, as well as the rhythmic and melodic contours, are noted to share similarities, as well as the song's titular hook and chord progressions. For those reasons and more, the plaintiffs claim that the group of defendants purposefully copied the song and reaped rewards from it.
What's more, the suit references another legal issue that Carrie Underwood faced in recent years. In 2017, Underwood was hit with a lawsuit claiming her song "Something in the Water" was cribbed from a song that was created in 2012 and later submitted to Mark Bright, who allegedly rejected it.
Take a listen to Heidi Merrill's version of the song below.
And now, for comparison, take a listen to Carrie Underwood's version.
The plaintiffs are seeking financial rewards that match up with the profits that Carrie Underwood and the NFL have made off of "Game On," along with court and legal costs getting handled. It's unclear at this time what the next step will be in getting this case to move forward.
There are a few months left to figure it out, with Sunday Night Football not premiering officially until the fall when the NFL season gets underway after the Summer TV season.
Nick is a Cajun Country native, and is often asked why he doesn't sound like that's the case. His love for his wife and daughters is almost equaled by his love of gasp-for-breath laughter and gasp-for-breath horror. A lifetime spent in the vicinity of a television screen led to his current dream job, as well as his knowledge of too many TV themes and ad jingles.
Your Daily Blend of Entertainment News
Thank you for signing up to CinemaBlend. You will receive a verification email shortly.
There was a problem. Please refresh the page and try again.