CBS May Get Dropped By DirecTV And AT&T U-Verse Over Contract Agreement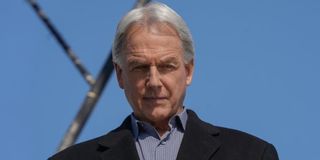 (Image credit: CBS)
CBS has been the home of some of the highest-rated shows on broadcast television, ranging from The Big Bang Theory (which ended this past TV season) to NCIS (which has caused all kinds of unfortunate buzz over its hiatus). Soon, however, a lot of people might lose their access to CBS due to a conflict between the network and AT&T and DirecTV. Here's what could happen.
The deadline for a carriage agreement between CBS Corporation and AT&T's cable and satellite services (including DirecTV and AT&T U-verse) is fast-approaching, and no deal has been reached yet. The companies have until July 19 to come to an agreement, but comments from CBS doesn't really give the impression that the various parties are nearing an agreement. CBS said this in a statement (via Variety):
CBS is obviously one of the biggest -- if not the biggest -- player in the broadcast network TV game, so losing its programming would likely be a big deal.
There's also the fact that the lack of a deal by the July 19 deadline would actually affect a lot of people. AT&T revealed back in April that DirecTV serves more than 22 million customers with traditional TV packages, with an additional 1.5 million subscribers to the DirecTV Now streaming service. That's a huge number of viewers that could lose CBS!
CBS doesn't seem poised to back down. The network has openly warned that viewers in New York, Los Angeles, Chicago, Philadelphia, Dallas, San Francisco, Boston, Atlanta, Tampa, Seattle, Detroit, Minneapolis, Miami, Denver, Sacramento, Pittsburgh, and Baltimore should prepare for CBS-owned TV stations to be removed by DirecTV and AT&T U-Verse beginning at 11 p.m. PT on July 19.
All of this said, AT&T doesn't seem inclined to back down either. The company released a statement explaining why it was sticking with its offer to CBS:
Strong words! It is undeniable that the landscape of television has been changing in recent years and undoubtedly will continue to change. Cord cutters have a lot of options to move away from traditional packages, and streaming services are all the rage. In fact, CBS has its own streaming service that boasts Star Trek: Discovery, The Twilight Zone, and much more on the way.
Cable and streaming series often have larger budgets, which -- as Seth MacFarlane recently pointed out -- means cable and streaming series can simply look better than what can be produced on network TV. It's no coincidence that most of the shows that scored Emmy nominations come from cable, premium cable, and streaming platforms. Will CBS have to bend, or will it fall to AT&T to compromise? Or will there be no compromise at all?
AT&T is dealing with a great deal of debt after shelling out $85.4 billion -- yes, that's billion with a b -- to buy Time Warner, and the company is reportedly under pressure to shed up to $170 million of its debt. This has resulted in buyout options to HBO and CNN employees. AT&T's acquisition of HBO has also led to John Oliver regularly mocking his new parent company on Last Week Tonight, although his recent trouble hasn't come from AT&T.
AT&T has urged customers to try CBS All Access and employ the apps of local broadcasts or CBS Corp. websites to get their CBS fixes. What will happen between CBS and AT&T? Will one party bend, or will the relationship break, costing millions access to CBS via AT&T U-verse and DirecTV? We'll have to wait and seee.
Resident of One Chicago, Bachelor Nation, and Cleveland. Has opinions about crossovers, Star Wars, and superheroes. Will not time travel.
Your Daily Blend of Entertainment News
Thank you for signing up to CinemaBlend. You will receive a verification email shortly.
There was a problem. Please refresh the page and try again.