4 TV Shows That Deserve A Movie After Breaking Bad's El Camino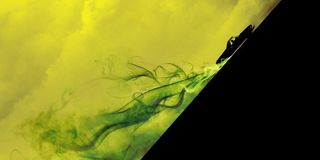 With Peak TV still going strong across various different networks and streaming services, one might think that adapting TV shows into feature-length movies would be the exact opposite of what creators and producers should do. Yet, for many popular TV shows such as Breaking Bad, the movie route is proving to be the perfect way to provide certain TV series with perhaps a grand finale they were robbed of, or some other sense of closure. Downtown Abbey debuted recently in theaters and hit #1 at the box office, all while El Camino: A Breaking Bad Movie gears up for a limited theatrical run on the same day it premieres on Netflix.
For as many benefits as TV provides long-running storylines, a movie wrap-up usually allow for a bigger budget, prestige stars, a rousing return to action, and a sense of finality that goes even beyond previous finales. Feature adaptations can also allow shows to tie up loose ends from their original runs. Thankfully, the streaming age allows for more opportunities than ever to spin big movies based out of the shows people love, with Breaking Bad's extended follow-up El Camino a big point of fan hunger.
We already know that Bob's Burgers, The Walking Dead and possibly even Family Guy are set to get movies in the near future, while HBO satisfied plans a'plenty with Deadwood: The Movie, which premiered this summer to tremendous reviews and raves. There's also Mister America (based on On Cinema At The Cinema) and Between Two Ferns: The Movie (the latter of which recently debuted on Netflix), with both technically based on web series that expanded into TV formatting before becoming full-fledged movies. It's easy to see the possibility, with streaming services like Netflix and the forthcoming HBO Max, that studios are ready to provide big movie events to shows that either need them or should have them.
Therefore, let's look at some popular TV shows of recent that would benefit from a big feature adaptation. The chances of these things happening aren't great, of course, and they're definitely not the only series deserving of more episodes, but let's dive in.
Community
Let's get this obvious one out of the way. Dan Harmon's beloved meta-sitcom Community never quite found the same en-masse audiences that fellow NBC sitcoms The Office and Friends did, but its bumpy road through six seasons proved to be, if not entirely consistent, certainly endearing it to its loyal-and-true fanbase. Centered around Greendale Community College's study group extraordinaire, and the members' never-ending pop culture references, Community lost and then rehired Harmon as showrunner during its run, which also had several cast members such as Donald Glover exiting. But the show stayed mostly true to its mission of #SixSeasonsAndAMovie, even switching from NBC to Yahoo. But four years after Season 6 ended, where's our movie?
It's to Community's benefit and determent that a majority of the stars from the show have gone on to become big stars. Donald Glover is undeniably the most famous of the group, but Allison Brie, Joel McHale, Gillian Jacobs, Jim Rash and Ken Jeong are all far bigger stars than they were years ago, when Chevy Chase was the biggest name on the sitcom. It would be extremely tough to round everyone up again for a movie, and impossible to know if Glover would even want to do it, not to mention Dan Harmon's busy schedule with Rick and Morty.
Still, it's clear that nearly everyone who was involved with this show loved making it, and they would do whatever they can to make a movie work into their busy schedules, though it still hasn't come. There will soon come a point when making a Community movie will become too unlikely, and all hopes will be lost in the darkest timeline, so it would be in everyone's best interest to make it happen. Assuming, of course, that Dan Harmon could create a story worthy of the means to make it happen the way it should. But we'll try to keep our hopes up that the long-promised Community movie will happen one of these days.
Where Should It Premiere: A theatrical release would be the most optimal, though it would not be unreasonable to see the movie land on a streaming service like Hulu, Netflix or NBC's forthcoming Peacock service. Justin Lin, who directed the paintball episode, expressed interest in being at the helm of the movie, and it also helps that Community was often directed by Joe and Anthony Russo, the guys behind Avengers: Infinity War and Endgame.
Dexter
To be perfectly blunt, the series finale of Dexter is terrible. Just terrible. The show was rarely on certain terms when it came to quality after those early seasons, but the last few saw a significant downhill slip resulting in one of the worst TV finales in many fans' eyes. Admittedly, the events in the show's final hour might make it hard to produce a feature-length film conclusion, but there's no denying that the show deserves another chance to end things right for Michael C. Hall's conscience-driven killer Dexter Morgan.
The dramatic series was certainly not without its finer seasons, but something got lost in the shuffle as years went by. With years having passed since the weak-sauce Lumberjack Dexter conclusion, the writers and creators behind Dexter have hopefully thought about what a possible movie continuation would be. Even if it wouldn't immediately follow the final season, it would be hard for it to not provide a more satisfying send-off. It's hard, though not impossible, to imagine the Dexter team making something that's even worse than the finale we got, but it certainly doesn't hurt to put some hope into Dexter getting another chance at receiving a killer conclusion.
Where Should It Premiere: Showtime has been building up its original series pedigree even higher in recent years, so it wouldn't be out-of-the-question for this hypothetical movie to stick with the network for a movie event. Although, seeing a sun-heavy Dexter movie on the big screen certainly wouldn't be a bad idea either...
Freaks & Geeks
It's understandable if the proper time has passed for making a Freaks and Geeks movie a reality, but there's no denying that the '80s-set series was a comedy cornerstone where many Hollywood talents got an early start. Created by Paul Feig and produced by Judd Apatow, Freaks and Geeks was under-appreciated for its initial run, but it's clear that nearly everyone involved has earned promising careers tying back to this blissful coming-of-age show. Still, it was only given one season, since most of the fan appreciation came retroactively after it was already cancelled.
Alas, with all the exceptional talent involved in this show, it's apparent that there's equally exceptional potential to give Freaks and Geeks the movie conclusion it has been long overdue to receive. The narrative could easily be centered around a high school reunion, with all the characters returning to town, despite some being in different grades, to get into their respective hijinks. The possibilities are limitless, and if stars like Seth Rogen, James Franco and Busy Phillips could be swayed to sign on, this hypothetical movie would probably get a lot of producers interested.
Where Should It Premiere: Netflix seems like the best bet, because while there is enough star power to justify a theatrical release, it's clear that this movie is a gamble, and it wouldn't really hurt to make Freaks and Geeks accessible on the streaming service, since Judd Apatow has already established a firm working relationship with the company.
The OA
This oddball Netflix series never quite drew in huge crowds, at least assumedly, but it definitely earned a vocal and passionate fanbase. The OA centered around a woman (played by co-creator Brit Marling) who resurfaced after being missing for seven years, and the genre-bending series was able to be appealingly weird and enjoyable for those willing to take the dance. In any case, it was considered a little too much of a risk to keep around the streaming service, and the show was unceremoniously cancelled by Netflix, which caused no shortage of rants across the Internet.
While the likelihood of a movie continuing and finishing the story of The OA seems a bit low, considering Netflix has already come out to directly state it wouldn't be following up on an OA feature, it wouldn't be the most impossible thing ever. After a lot of pushback, Netflix eventually agreed to give the previously cancelled Sense8 a movie conclusion for its passionate fanbase. So if the protests continue, something similar could be done with The OA, possibly.
Where Would It Premiere: Netflix, obviously, though another network stepping up would certainly help hypothetically speed the process along.
These are only a handful of popular shows who were shortchanged when it comes to proper series finales, which is something that could be changed if they were given their own movies. Let us know in the comments below what other shows (cancelled or otherwise) should get wrap-up movies. In today's TV era, there are no shortage of other examples to be listed, and the feverish interest in El Camino and the high box office tally for Downton Abbey suggests that the market is right there. (I still don't expect to get a continuation of HBO's criminally underrated Togetherness, though,)
Your Daily Blend of Entertainment News
Will is an entertainment writer based in Pittsburgh, PA. His writing can also be found in The Playlist, Cut Print Film, We Got This Covered, The Young Folks, Slate and other outlets. He also co-hosts the weekly film/TV podcast Cinemaholics with Jon Negroni and he likes to think he's a professional Garfield enthusiast.