Tom Brady Will Not Suffer Any Sass About His Day Spa Cameo In Paul Rudd's Netflix Series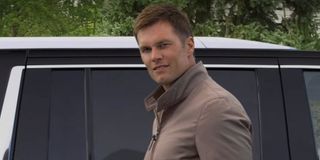 Tom Brady might be known as a force to be reckoned with on offense, but now he's playing defense with the media after an appearance on Paul Rudd's Netflix original Living With Yourself. The legendary New England Patriots quarterback only has a short cameo in the recently released series, but it happening near a massage parlor has the media asking some uncomfortable questions that he's none too happy about.
The scene in question shows Tom Brady exiting the day spa feeling refreshed and reinvigorated. We won't get into the spoilers, but the gist is Brady hints to Paul Rudd's character his frequent trips to the spa are the reason he's won 6 Super Bowls. The scene has led some to think it was a reference to a controversy earlier in the year in which the Patriots' owner Robert Kraft was accused of soliciting prostitution at a day spa. Some think there's a connection, but Brady is making it clear he absolutely disagrees with that take.
Tom Brady seemed like he was prepared for that question, which isn't all that surprising given the cameo and the controversy both involve a day spa. In the quarterback's defense, it's not like anything like what happened in the controversy happened in Living With Yourself, so it does feel like a bit of a stretch to say the two things are connected.
Tom Brady's Living With Yourself cameo feels even more disconnected from the Robert Kraft controversy when it was revealed Brady's bit was talked out well before the controversy even hit headlines. Additionally, the scene in question was written even longer before that.
In the defense of the journalist who asked the question to Tom Brady, the scene almost certainly was filmed post-controversy. Robert Kraft's spa controversy arose shortly following the Patriots victory in the Super Bowl, and Brady specifically makes reference to his six Super Bowl wins in the cameo. Even so, Brady seemed comfortable doing the cameo, and his past history with Kraft would indicate he wouldn't intentionally attempt to embarrass him.
Tom Brady wasn't fuming but definitely displeased in his response to Mark Daniels, who did take the bullet for other outlets that reported on the dicey nature of the cameo to begin with. If you've ever wanted to see what it's like to disappoint Brady, this is probably the closest most of us will get.
Tom Brady is used to controversy, so it's to be expected he reacted without missing a beat like the all-star that he is. With a response as rock solid as he had, I can't imagine the media will continue to hound him with questions about any controversy in the Living With Yourself cameo. If there is anything positive to say about this, at least more folks will check out the hilarious series to see what the drama is about.
5 Times Tom Brady Guest Starred On TV Shows
For those that have seen it, do you think Tom Brady's cameo in Living With Yourself was a shot at Robert Kraft? Vote in our poll, share additional thoughts in the comments below, and be sure to stick with CinemaBlend for all the latest news happening in streaming, movies, and television.
This poll is no longer available.
Your Daily Blend of Entertainment News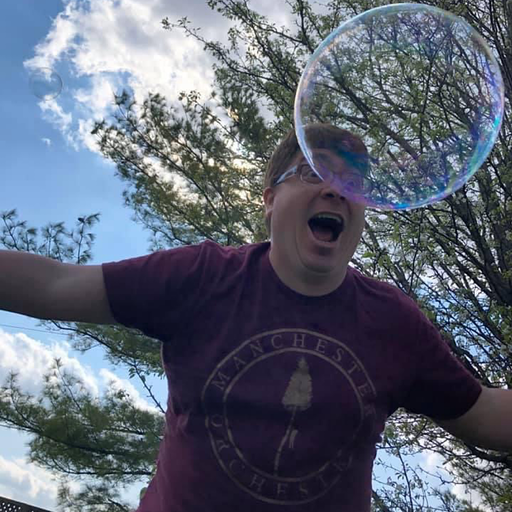 Mick contains multitudes and balances his time reporting on big happenings in the world of Star Trek, the WWE, reality television, and other sci-fi shows.