Why So Many People Spent Christmas Trying To #CancelNetflix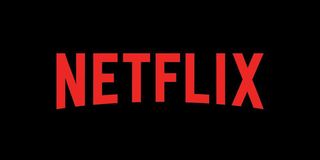 While some people spent the holiday season roasting chestnuts or binging Season 2 of You, many others took to Twitter to protest Netflix over a Brazilian satire called The First Temptation of Christ. The comedy special included a depiction of gay Jesus and a weed-smoking Mary, so many people spent Christmas trying to #CancelNetflix.
The First Temptation of Christ, from the Brazil-based YouTube comedy group Porta dos Fundos, has received a ton of backlash since it debuted on Netflix December 3rd. As of this writing, over 2 million people have already signed the petition to have the 46-minute long satire removed from the streaming service for "seriously offending Christians." The petition called for at least 3 million signatures.
The comedy special -- which depicted a gay Jesus bringing home a man named Orlando to his family, only to hide him from the guests at his surprise birthday party -- is still available on Netflix. Still outraged, offended subscribers took to Twitter to protest, calling for all to cancel Netflix over what they believed to be a show of blatant disrespect of Christianity. Thus, #CancelNetflix (and #CanceloNetflix) began trending and drawing attention.
While many on Twitter had no idea why some were calling to cancel Netflix, one angry user tweeted that there is basically no morally gray area and that The First Temptation of Christ is incredibly offensive.
Meanwhile, a veteran added to the trending topic, pondering whether other satires would've gotten away with poking fun of other religious figures.
While the hashtag trended, the nature of Twitter offered the chance for unoffended people to also chime in with their thoughts regarding the outrage. In fact, there were some people who admitted to never having heard of The First Temptation of Christ, but would be checking it out now after the trending topic called attention to it.
A Netflix subscriber who has seen the satire took to Twitter to point out the hypocrisy of cancelling the streaming service because of the comedy, suggesting that most of the backlash is from those who haven't seen the movie at all.
Another criticized those calling to cancel Netflix by suggesting how the very same people weren't enraged by other horrifying events, including school shootings, but flipped out over a gay depiction of Jesus.
Things took an even more serious turn after it was reported that the Rio de Janeiro headquarters of Porta dos Fundos was attacked on December 24. Two petrol bombs were thrown at the building, setting it on fire. However, no one was hurt in the incident, though it did endanger the staff working there. Authorities are investigating the incident.
The International Emmy winning group said this in a statement after the attack (via Variety):
Stay tuned to CinemaBlend for more from the world of TV and movies. In the meantime, The First Temptation of Christ is still streaming on Netflix, along with other holiday specials. For more on what to watch, be sure to check out our 2020 midseason schedule to find out when your favorite shows are returning.
Your Daily Blend of Entertainment News
Thank you for signing up to CinemaBlend. You will receive a verification email shortly.
There was a problem. Please refresh the page and try again.