Why Shameless Is Ending After Season 11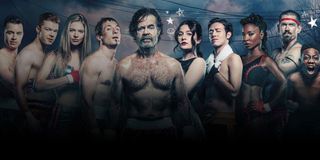 Endings are never easy, no matter how long a show has been on the air. While it's hard to imagine subscription television without Shameless (which just so happens to be Showtime's longest-running scripted series to date), all good things must end. Showtime's co-president of entertainment Gary Levine explained while at TCA this week why Shameless is ending after Season 11 instead of carrying on. Here's what he had to say:
That sounds like a smart decision for the network, as it's always best to end a long-running show on a high note rather than having it stick around past its expiration date. Shameless has been lucky enough to have eleven seasons, which is a long, healthy run for any television show. Although it should be noted, Showtime generally has been a fan of letting shows run for quite a few seasons. That note about Netflix performance also goes a long way to explain the longevity of this series in particular.
We already know a bit about what to expect from the final episodes. Shameless Season 11 will include 12 episodes and, unlike all previous seasons, the eleventh and final season will air in the summer instead of the fall or winter. That's not long after the Season 10 finale, so fans won't actually have to wait too long to find out what will happen to the characters. Showtime's co-president of entertainment Gary Levine also told Deadline he wanted to head into the summer on a strong note and there's no better way to do that than with one of its most successful shows.
Related: The Shameless Characters, Ranked From Least To Most Shameless
In addition, Gary Levine confirms that everyone from the Season 10 cast, including William H. Macy, Jeremy Allen White, and Shanola Hampton, will all be returning for Season 11. However, Levine did tease that the show could include some unexpected "surprises" in its final season, although it seems as if those kinks have not been totally ironed out yet. To her credit, former co-star Emmy Rossum has been really supportive following her departure of Shameless and even posted after the Showtime news broke this week, noting on social,
Shameless Season 10 returns to Showtime with new episodes on Sunday, January 19 at 9 p.m. ET and look for Season 11 this summer. Stay tuned to CinemaBlend for more information on the eleventh and final season. For more on what to watch, be sure to check out our complete 2020 midseason schedule to find out when every new and returning show is premiering.
Your Daily Blend of Entertainment News