Disney+: Every New Movie And TV Show Coming To The Streaming Service In 2020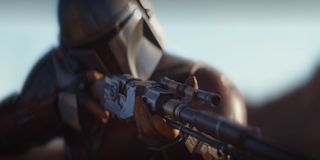 Disney+ is only a couple of months old but there was no question the new streaming service was going to be a major player in the streaming game. While Disney already has a major, well, plus, in that it has one of the most extensive and popular libraries in the history of film, you can't survive in the increasingly crowded streaming marketplace without original content, and Disney is sparing no expense in trying to create enough of that to keep their audience subscribing.
There's a lot of original material that Disney+ has planned, but Disney has so much new stuff coming that's it actually hard to know what we're going to see in 2020 and what won't be arriving until 2021 or even later. Here's everything new that Disney+ has confirmed for the service in 2020.
Diary Of A Future President - January 17
The first piece of original content coming to Disney+ in 2020 is Diary of a Future President. The show was created by Ilana Peña and partially inspired by her own childhood. It's produced by Jane the Virgin's Gina Rodriguez, who also appears in the show as the adult version of the main character, Elena, played by Tess Romero.
The series follows the adolescence of Elena, a 12-year-old girl with strong opinions and no lack of confidence. The title isn't simply an example of Elena's confidence, however, she actually does become President of the United States, and the series is told through flashback as the adult Elena goes back through her old diary. Diary of a Future President debuted on January 17.
Timmy Failure: Mistakes Were Made - February 7
Disney+ original movies have already gotten off to a good start. Classic Disney fans were treated to the live-action remake of Lady and the Tramp at launch, and in December the sled dog drama Togo showed that Disney+ movies were capable of just as much heart as some of our favorite Disney films. The first Disney+ original movie in 2020 looks to be no less touching, though likely a lot more funny, with Timmy Failure: Mistakes Were Made.
Based on the books by Stephan Pastis, and co-written by him and director Tom McCarthy, Timmy Failure follows the adventures of the title character and his imaginary pet polar bear, Total, as they investigate the disappearance of his "Failuremobile" aka, his mom's segway. The first trailer for Timmy Failure: Mistakes Were Made showed what appears to be a really sweet and funny film. It will debut on Disney+ on February 7.
Star Wars: The Clone Wars (Season 7) - February 21
When Disney purchased Lucasfilm and reset the canon of the Star Wars universe, there was only one piece of content outside of the theatrical films that wasn't turned into "Legends" material, The Clone Wars animated series. While the show had a cult following, it perpetually struggled in the ratings, requiring Netflix to step in and give the show's sixth season a home. Now, six years later, the series is finally getting a seventh, and final, season on Disney+.
Star Wars fans were thrilled when it was announced that The Clone Wars will finally receive a proper finale. While the fate of many characters might technically be known, thanks to follow-up series like Star Wars: Rebels, the last season of The Clone Wars will certainly fill in gaps, and give us more history of The Clone Wars and the Jedi. Most of us will take more Ashoka Tano any way we can get her. The final season debuts February 21.
Stargirl - March 13
While a movie with a name like Stargirl may conjure up images of science fiction, that's not this Stargirl, Disney+'s big original film for March, takes place in Arizona and is about two teens who are very human, even if one of them is a bit eccentric.
Stargirl will mark the film debut of Grace VanderWaal as the title character, along side Graham Verchere as Leo, the boy who bonds with the formerly home schooled kid who is now trying to make her way through high school. It's based on the novel by Jenny Spinelli and is directed by Fast Color's Julia Hart. The movie hits Disney+ March 13
Dolphin Reef
Nature documentaries are nearly as old a part of Walt Disney's studio as animation. The first True Life Adventure debuted in 1948 and the Disneynature label has continued to produce these documentary films, each focusing on a different aspect of our natural world, ever since. The first Disneynature film to make its debut exclusively on Disney+ is Dolphin Reef.
Dolphin Reef will be narrated by Natalie Portman and tell the story of Echo, a bottlenose dolphin at a crossroads of maturity. In the tradition of recent Disneynature documentaries like Penguins or Born in China, as well as the classic True Life Adventures, many of which can currently be found on Disney+, this promises to give us a look at a part of our world few of us have ever seen.
Secret Society of Second Born Royals
This one is one of the more interesting projects on the way from Disney+, because it's one we know comparatively little about. It's a completely original project, not based on any previously existing movie or book, making it second only to Noelle in that regard as a Disney+ original film. Still, the premise certainly sounds interesting.
The movie follows Sam (Disney Channel's former Andi Mack, Peyton Elizabeth Lee), the second born child in the fictional (though actually historical) kingdom of Illyria. She's largely not interested in being royalty, but then discovers that as a second born royal, she has superpowers, and she begins training with a secret organization, made up of other second born royals, who are tasked with saving the world. This one feels like a Disney Channel Original Movie that got promoted to the streaming service, but we'll have to wait and see. While confirmed for 2020, no official release date has been given.
Rogue Trip
One of the ways that television truly makes the world smaller is by showing us places that many of us will never actually go. Travelogues are popular non-fiction series on many streaming services and cable channels, and Disney+ will get its own version sometime in 2020 with Rogue Trip.
The series will focus on ABC News reporter Bob Woodruff and his son, Mack, as the pair travel to parts of the world that few ever actually see, and fewer understand.
Becoming
In 2014, Disney XD aired Becoming, a television special which told the story of LeBron James rise to the top of the NBA from humble beginnings. Now, LeBron's Springhill Entertainment is producing Becoming as a docuseries, in which each episode will take a different celebrity back to where it all started, as we take a vicarious tour through their lives and how they reached success.
Anthony Davis, Caleb McLaughlin, Candace Parker and Nick Cannon are confirmed to have episodes of Becoming dedicated to them, but 10 episodes have been ordered by Disney+ so even more stories are planned.
The Phineas & Ferb Movie: Candace Against the Universe
One of the most popular Disney Channel series in history has to be Phineas & Ferb. The show ran for over 200 episodes over four seasons and it's got some of the smartest writing for any show that's supposed to be "for kids." While the series went out on top, fans of course, have always wanted more, and they'll get it later this year with the Disney+ movie Phineas & Ferb: Candace Across the Universe.
Phineas & Ferb's sister Candace was always the one aiming to get the duo in trouble for their shenanigans, but in the new movie, Candace will find herself in trouble, abducted by aliens, and the sibling duo and their friends will have to come to her rescue. It's the perfect setup for some great Phineas & Ferb comedy. No official release date has been announced, but this one can't come soon enough.
The Falcon and the Winter Soldier
Without question, the biggest debut in 2020 will come from the biggest media franchise in the world, The Marvel Cinematic Universe. Marvel's recent TV content has always technically been part of the MCU, but a slate of new Disney+ series will tie directly into the films, and star many characters from those movies. The first one out of the gate will be The Falcon and the Winter Soldier.
At the end of Avengers: Endgame Steve Rogers passed his shield to his friend Sam Wilson, but it seems the U.S. government may have other plans. We know the series will introduce the Marvel character of John Walker, who in the comics took over as Captain America for a time, but never had quite the same outlook as Rogers. I would expect a battle of ideologies over exactly what being Captain America means.
WandaVision
By far the most curious of the Disney+ Marvel titles has to be WandaVision. The series will star Elizabeth Olsen and Paul Bettany as their MCU characters Scarlet Witch and Vision, but the issue of course, is that within the current MCU, Vision is very, very, dead.
It's also been made clear that the events of WandaVision will tie directly into one of the MCU's upcoming big screen adventures, Doctor Strange in the Multiverse of Madness. It will be interesting to see just how tying in the series to the films works for MCU fans. Originally slated for 2021, WandaVision has been pushed up to release sometime in 2020.
The Mandalorian (Season 2) - Fall 2020
Disney+ wanted something big out of the gate when it launched, and the show given the headline spot was the first ever live-action Star Wars series, The Mandalorian. By most accounts, the show did its job. Fans loved the characters and the story, social media was drowning in Baby Yoda gifs, and the end of Season 1 left fans dying to know what happens next.
Even before The Mandalorian debuted we knew that Season 2 was on the way, but shortly after the first season wrapped, it was confirmed that season would debut in the fall of 2020. With streaming seasons often taking a lot longer in between runs, fans let out a sigh of relief they wouldn't have to wait too long for the next season.
High School Musical: The Musical: The Series: Season 2
The Mandalorian isn't the only Disney+ series that's already a hit. High School Musical: The Musical: The Series has also earned itself another season, and that second season will also debut before 2020 has come to a close. Production on the second season is set to get underway in early 2020, so expect the second season to land near the end of the year, likely alongside The Mandalorian once again.
The series follows students at the "real" high school where the High School Musical movies were filmed, as the students attempt to put on a stage production of the musical. Will the second season dive into the plot and music of High School Musical 2? We can only hope.
Lizzie McGuire
The original Lizzie McGuire may have only run for 65 episodes in the early 2000s, but the show, and its star Hillary Duff, built a massive fan base that still loves the character to this day. A long time has passed since the show went off the air, but perhaps that's exactly why now is the perfect time to bring it back.
Hillary Duff isn't the only one coming back to see how Lizzie McGuire has grown up, most of the original cast and key show creators are also back for the new Disney+ series. Even the animated Lizzie Mcguire will be back. How much this new show will be a blast from the past, and how much it will become something new is anybody's guess, but we'll find out sometime in 2020. The show is currently in production.
Between the multiple episodes of various original series, and all the original movies, there's plenty of new content to keep Disney+ busy in 2020. There will also be a host of new animated shorts and other content that aren't technically series or films, but will almost certainly find an audience. Whether or not this is actually everything new remains to be seen. Keep checking back with CinemaBlend for details on everything new coming to Disney+ in 2020 and beyond.
Your Daily Blend of Entertainment News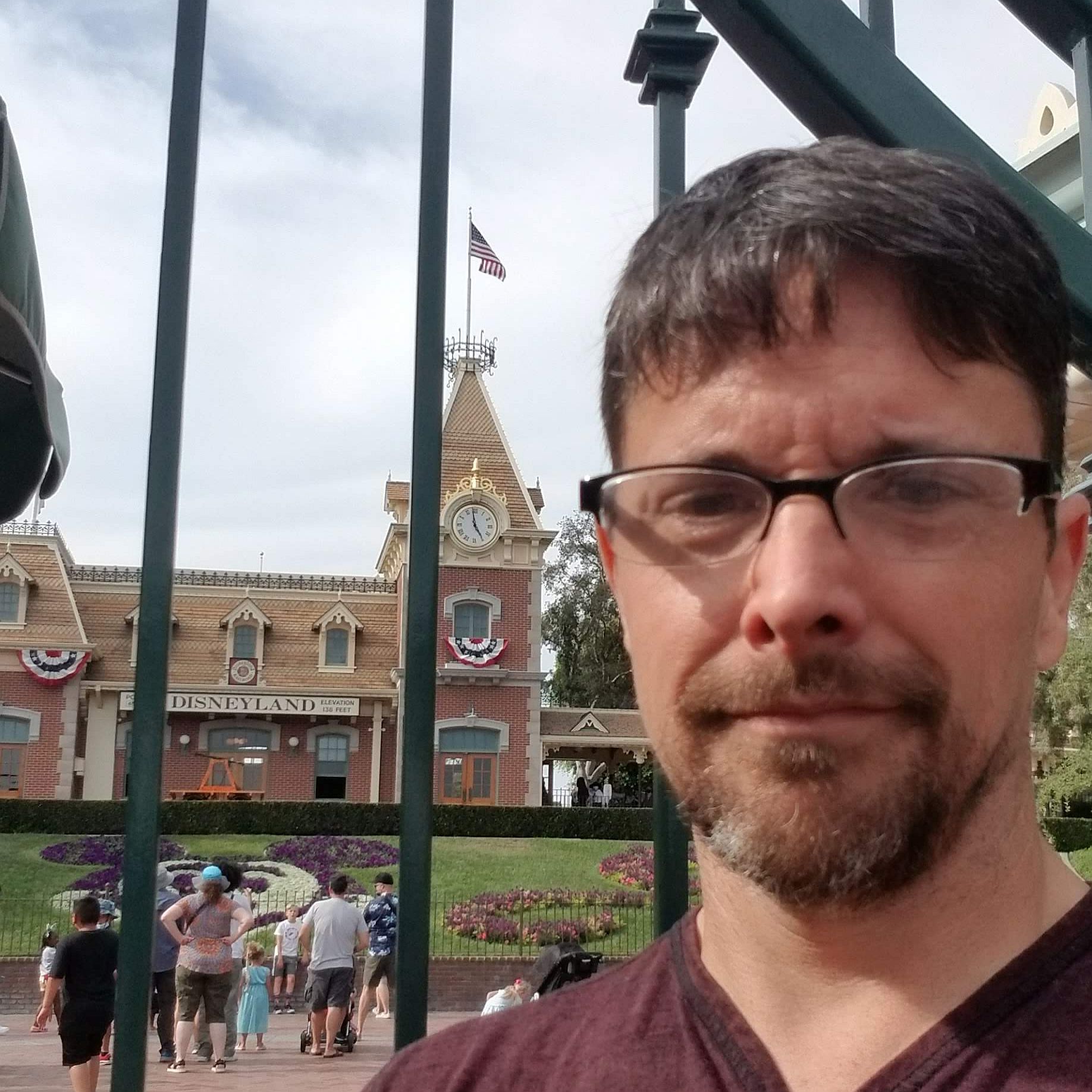 Content Producer/Theme Park Beat
CinemaBlend's resident theme park junkie and amateur Disney historian. Armchair Imagineer. Epcot Stan. Future Club 33 Member.