American Horror Story: Every Sarah Paulson Character, Ranked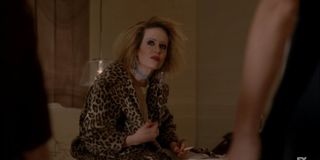 Sarah Paulson, Evan Peters, and Lily Rabe are the three actors most associated with American Horror Story. Over the course of the series' nine seasons, these three cast members have played the most characters and received the most critical acclaim for their work on American Horror Story. The series doesn't quite feel the same without them. Luckily, fans were able to go eight consecutive seasons before they experienced a season without Sarah Paulson or Evan Peters. Like most seasons of the series, fans were divided about American Horror Story: 1984 and whether it lived up to the standards of previous seasons, but most seemed pleased with 1984's conclusion. One thing most American Horror Story fans agree on is that it felt a bit incomplete without Sarah Paulson's presence.
Sarah Paulson has played ten —basically eleven-- characters, and sometimes she's played multiple characters in one season. Ryan Murphy knows that he has a seasoned professional with Paulson, so he never shies away from asking her to stretch her acting limits. This results in her often being his leading lady in multiple projects. Sarah Paulson is a favorite among American Horror Story fans because she takes her roles in the series very seriously. No matter how outrageous a season gets, Paulson gives everything to her characters.
For this selection of Sarah Paulson's American Horror Story characters, we ranked them based on which characters we find the most fascinating. It could be due to Paulson's portrayal of the character, or a character's journey over the course of a season.
10. Susan Atkins – Season 7 (Cult)
Episode 10 of American Horror Story: Cult, "Charles (Manson) in Charge," focuses on Charles Manson (Evan Peters) and his followers. Sarah Paulson plays one of those followers, Susan Atkins. Like most of Charles Manson's family, she's very devoted to him and his cause. She's one of the main figures in the murder of Sharon Tate.
The story of Charles Manson and the murder of Sharon Tate has been done in numerous television series and movies, and Ryan Murphy and crew did an interesting interpretation of events, but it was only a small part of the American Horror Story: Cult season. Sarah Paulson gave a great performance as wild and devoted Susan. It just wasn't one of her biggest standout characters on American Horror Story.
9. Audrey Tindall - Season 6 (Roanoke)
American Horror Story: Roanoke was an interesting season because it featured a framing story. It was about people creating a series about a real life event. Eventually, the TV version and real version of Roanoke merged. Audrey Tindall is the British actress playing real life character Shelby Miller in the My Roanoke Nightmare series. Audrey's major character traits are her insecurity and skepticism. Though it was fun listening to Paulson fake a posh British accent, there wasn't much else there. The character was more frustrating to watch than exciting.
Roanoke was such a fascinating idea and concept, and Sarah Paulson gave an admirable duel performance as Audrey and Shelby. However, Audrey was definitely the least interesting one of the two characters.
8. Shelby Miller - Season 6 (Roanoke)
In American Horror Story: Roanoke, Sarah Paulson receives the fun task of playing an actress who plays an interpretation of a real life (fake) character. It's even more interesting knowing that Lily Rabe is supposed to be the real version of this character. It's captivating to see how Paulson adds little subtle hints of Lily Rabe's interpretation of the character into her dramatization version of Shelby. Sarah's version of Shelby follows a wife who just moved into a new house with her husband. The ghosts of their new home torture them. They manage to escape the place, but it still haunts them.
Paulson gives depth to Shelby as she goes through one traumatic event after another. Viewers watch hoping that Shelby manages to escape these devastating events. This makes it easy to feel the same sense of sympathy to Rabe's version of Shelby when the series switches directions.
7. Wilhemina Venable - Season 8 (Apocalypse)
Wilhemina runs Outpost 3. She's a tyrant who uses the apocalypse to gain complete power and control over those who reside in her outpost. She makes many outlandish rules, like forbidding sex. Wilhemina enjoys her power and uses it often.
Sarah Paulson rarely plays one of American Horror Story's villains. At best, she often plays characters who are morally ambiguous or -- at their core -- good, but pushed towards darkness in order to survive. Wilhemina is one of Paulson's truly evil characters. Everything she does is to gain power and grow her status. It's definitely an exciting departure to see Sarah Paulson play an evil character, but the character didn't stay around long enough to make as big of an impact as some of Paulson's other characters.
6. Billie Dean Howard - Season 1 (Murder House)
Billie Dean Howard is American Horror Story's resident medium. She first appeared in American Horror Story: Murder House, Season 1, but also makes appearances in American Horror Story: Hotel and American Horror Story: Apocalypse. She's mainly involved with the Langdon family. Billie is introduced as someone who tries to help Constance (Jessica Lange) communicate with Tate (Evan Peters). Even before his birth, Billie Dean senses that Michael Langdon (Cody Fern) will be the antichrist.
Billie Dean Howard makes brief appearances in all three seasons, so she feels more like a guest star appearance than a fully formed character. Billie Dean Howard is a serious character as a psychic and medium, but the fact that she's a medium for the stars adds a little humor to her persona and profession. If American Horror Story decides to do a future season all about Billie Dean's medium show, we wouldn't object.
5. Ally Mayfair-Richards - Season 7(Cult)
Ally starts Cult off as a character crippled by anxiety and phobias. She grows to become the only character that can stop the cult. The season opens with Ally running a successful restaurant with her wife, Ivy (Allison Pill). Ivy and Ally have a son together named Oz (Cooper Dodson). Through a series of events, including Ally voting for Jill Stein instead of Hilary Clinton, Ivy has grown to hate Ally. She even helps Kai (Evan Peters)'s cult torture Ally. Eventually Ally learns about Ivy's true intentions, and she must work alone to save herself and Oz from becoming the cult's next victims.
Sarah Paulson plays many different elements of the human condition with Ally. The character very much is a victim at the beginning of American Horror Story: Cult but uses her wit to outsmart Kai and the cult, eventually becoming the hero.
4. Cordelia Goode - Season 3 (Coven)
Cordelia Goode has appeared in multiple American Horror Story seasons, mainly American Horror Story: Coven and American Horror Story: Apocalypse. In Coven, she was the headmistress of Miss Robichaux's Academy for Exceptional Young Ladies. She's a very caring character but lacks a bit of grit. Eventually, Cordelia grows out of her mother's shadow and becomes the new supreme. In Apocalypse, she and her coven work very hard to defeat Michael Langdon.
Many of Sarah Paulson's best characters are those that begin their journey betrayed, tortured, or viewed as weak, and then they find their strength and grow to become something greater than their previous selves. This is the case with Cordelia Goode. She remains kind and clever, but grows stronger through her journey and becomes one of the greatest supremes seen on American Horror Story.
3. Sally McKenna - Season 5 (Hotel)
Sally is definitely one of Sarah Paulson's most fascinating characters. She's a ghost who haunts the Hotel Cortez. Sally has some major addiction problems, whether addicted to drugs or love. She uses narcotics as a way to torture and bring more spirits to Hotel Cortez. American Horror Story: Hotel ends with Sally finding the love and attention that she so desperately seeks in the form of the internet. She becomes a successful blogger and internet sensation.
Sally is a trip. She's mad, desperate, needy, and memorable. Paulson gives Sally layers by not making her just a scary ghost, but almost more human than all the other creatures in the hotel. Paulson creates a character completely desperate for love and that makes it easy to somewhat sympathize with her, and to cheer on when she finally finds admiration from the internet.
2. Bette and Dot - Season 4 (Freak Show)
Bette and Dot are conjoined twins in American Horror Story: Freak Show. They look exactly alike but have different personalities. The twins eventually end up becoming part of the freak show. Bette and Dot's story ends with them married to Jimmy Darling (Evan Peters).
Paulson has played multiple characters in various seasons of American Horror Story, but it's rare that she has to play two different characters side-by-side. Paulson manages to give the twins distinct personalities, which makes each of them unique and memorable. She also manages to keep Bette and Dot as sympathetic characters, despite any horrors they may commit. Bette and Dot are clearly victims of their circumstance and Sarah Paulson portrays them that way.
1. Lana Winters - Season 2 (Asylum)
Lana Winters makes brief appearances in American Horror Story: Cult and American Horror Story: Roanoke. Her main storyline happens in American Horror Story: Asylum. In Asylum, she's a lesbian journalist in 1964 who gets falsely imprisoned in the Briarcliff institution due to Sister Jude (Jessica Lange). Bloody Face, a serial killer at the time, then tortures her. The ordeal leaves her with an unwanted pregnancy and a billion different scars. The child grows up to become the second Bloody Face serial killer.
Sarah Paulson has played many characters on American Horror Story who progress from a weaker state to a stronger version of themselves. Lana Winters is her first and best version of this character arc. Lana becomes a lot more cold and calculated from the experience at Briarcliff and with Bloody Face, but she remains a pillar of strength and determination. You sympathize and admire her for her ability to overcome all the obstacles presented to her in Asylum.
Paulson makes her grand return to American Horror Story next season. We can't wait to see what new characters she brings to the American Horror Story world in season 10 and beyond. The first eight seasons of American Horror Story are currently available to stream on Hulu.
Your Daily Blend of Entertainment News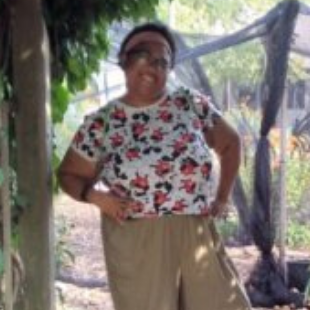 Spent most of my life in various parts of Illinois, including attending college in Evanston. I have been a life long lover of pop culture, especially television, turned that passion into writing about all things entertainment related. When I'm not writing about pop culture, I can be found channeling Gordon Ramsay by kicking people out the kitchen.