5 Great Las Vegas Shows If You're Visiting For The First Time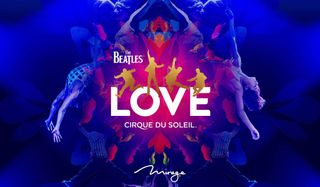 (Image credit: The Mirage)
I lived in Los Angeles for almost five years in my mid-20s. So, yeah, I took a lot of semi-impulsive weekend trips to Las Vegas, and while I may regret some of the dumb bets I made while there, I don't regret any of the shows I attended. There's nothing quite like seeing the showmanship of a live performance in Las Vegas.
Because almost everyone performing on the Strip has progressed to that point, almost everything you could pay to see is at least decent. That's probably why I always encourage people going back to Las Vegas to try new things, but if you're not there on a regular basis, there are still certain shows that might be more worth your time than others. So, the following article is my attempt to shine a light on 5 acts that are great to start out with.
Ka (MGM Grand)
There are many other Cirque shows in Las Vegas that are newer and have more interesting or compelling storylines, but even more than fifteen years after its opening, I'm not sure there are any that better convey a sense of wonder. The performers do their thing on giant moving platforms rather than a fixed stage. The practical effect makes it seem like the characters are off on some ethereal plane, and the stunts look that much more impressive because of it.
Ka has played to more than a million paying customers since 2004, and it's hard to imagine most of them felt anything other than impressed. Now, to be clear, most people who are really into Cirque eventually find another show they like better. That's the nature of having so many options, but if you've never seen a Cirque show before or just don't know where to start, Ka is a really solid crowdpleaser that capably shows off everything wonderous and magical about Cirque. Strong recommend.
David Copperfield (MGM Grand)
David Copperfield is a workhorse. This dude performs 15 shows a week at the MGM Grand, and he's still doing some of the most visually interesting illusions on the Strip. He's also the perfect entry point for people who aren't sure whether they're into magic or not. It's just hard to imagine anyone attending a Copperfield show and not having at least a very solid time. It's fast-paced. There's just the right amount of crowd interactions, and many of the tricks are big and bold set pieces. There's even a healthy amount of comedy.
Everyone always gets caught up on what the next big thing is, and to be clear, there are definitely magicians in Vegas doing more avant-garde things than David Copperfield. If you like this show, you should definitely explore those, but Copperfield is a great place to start. He's more straight ahead, and the crux of his act is the magic itself, not some weird persona.
Beatles' Love (The Mirage)
You don't have to be the world's biggest Beatles fan to enjoy yourself at Love. That being said, having some affinity for the band does help. The show combines the traditional performers you would expect to see at a Cirque show with more than two dozen prerecorded musical numbers, most of which sample multiple Beatles songs. The arrangement features at least a portion of 120 songs and was put together by famed producer George Martin who oversaw much of the group's work during their careers.
The end result is an absolute joy to both watch and listen to. There's a great flow to the performance, the runtime flies by, and I've honestly never heard a single person say anything other than positive things. That being said, if the Beatles aren't your jam, Michael Jackson's One (Mandalay Bay) accomplishes many of the same goals and uses his music instead.
Penn & Teller (The Rio)
The key to Penn and Teller's partnership is that they, fundamentally, are not the same person. Penn, at least on stage, is much more of a showman/ ringmaster type personality. Teller, conversely, is much more of a tactician and quiet devotee to the details. As a result, the audience often gets treated to three different approaches: Penn interacting with the audience and talking philosophy, Teller quietly doing really inventive and fascinating slight-of-hand and close-up magic tricks, and illusions that are able to mesh both of those styles together.
Those contrasts make for a show that feels like it has a lot of pace and variance to it. That makes the runtime fly by, and it also helps to please a wide variety of different guests looking for different things out of a performance. You could also make a case that few people more than Penn and Teller better embody Las Vegas live performances. They've been headlining in Vegas since '93 and performing at the Rio since '01.
Absinthe (Caesars Palace)
Penn and Teller might contain a little bit of foul language and some subversive ideas now and again, but Absinthe is the only thing on this list that's full on raunchy. The show takes place inside a medium-sized circus tent and contains all manner of perversions. It's all led by a foul-mouthed emcee who yells and insults the audience, then brings up a variety of sideshow-style acts that do things like chair-stacking, trapeze and other talents at home in burlesque and/ or vaudeville.
I'm recommending it here, not because it's necessarily the safest intro into Las Vegas live performance, but because it walks the line in the perfect Vegas way between feeling dangerous, sinful and over-the-top but in a way most people can get behind. Many will leave the performance thinking, "I can't believe he said X" or "I can't believe she did Y" but won't get up and leave because they're so offended. It's sort of a microcosm of Las Vegas in that way, and if you're not the type to be easily offended, it's a perfect introduction.
Enthusiastic about Clue, case-of-the-week mysteries, the NBA and cookies at Disney World. Less enthusiastic about the pricing structure of cable, loud noises and Tuesdays.
Your Daily Blend of Entertainment News
Thank you for signing up to CinemaBlend. You will receive a verification email shortly.
There was a problem. Please refresh the page and try again.